The new regulations that have been brought into Formula 1 over the past few years, such as the budget cap and scaling down of testing time, were introduced with the aim of bringing the field closer together and stopping the top teams running away from the rest every season.
What Mercedes would not have expected is for them to see their run of eight consecutive constructors' championships come to an end by finishing third in 2022, eventually finishing 244 points behind winners Red Bull.
The team struggled with a severe porpoising issue at the start of the season, and Toto Wolff has claimed that fixing this problem cost the team six months of development time, which saw Ferrari and Red Bull pull away from the Silver Arrows.
Wolff was asked if the points scored by George Russell were any consolation to the team after Lewis Hamilton was forced to retire with a hydraulic problem, to which the Austrian replied negatively.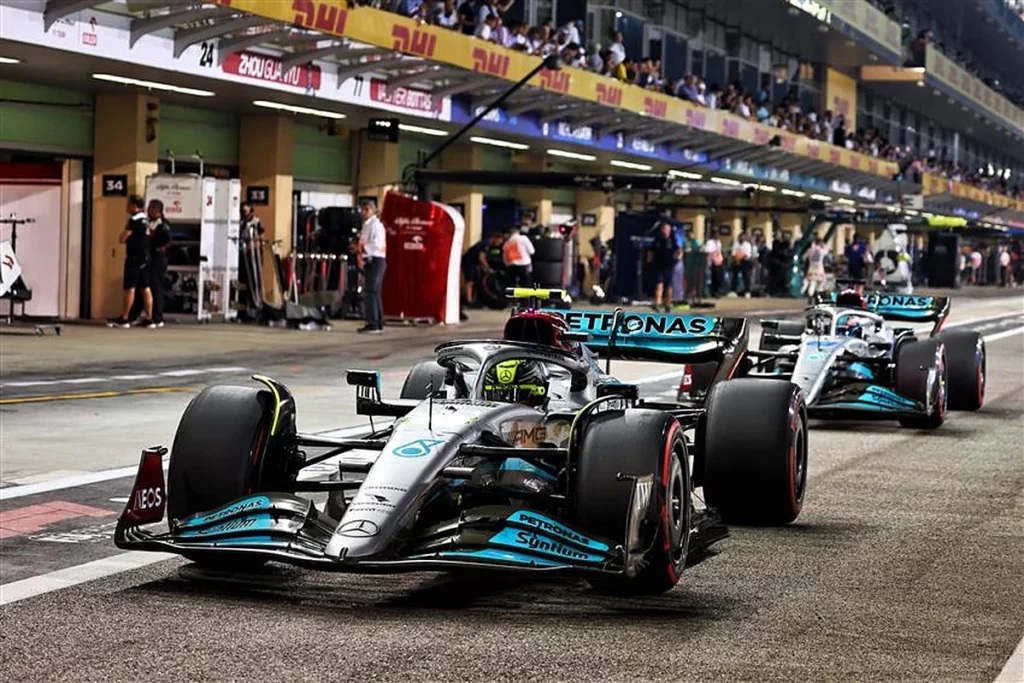 READ: Alpine vow to change approach after Oscar Piastri drama
"No, I think that race now pretty much summed up our season where it was just super difficult and, at times, very hard to cope, but I think we've lost it on merit," answered the Mercedes boss.
"Yeah [the year has been tough], but I think it's also a lesson in humility and understanding that sometimes things can go wrong, then I think this year is going to make us strong on the long term.
"We will never stop charging, but my perspective is not on one race, but it's over five and ten years or more, and that's the objective."
READ: George Russell reveals secret unsolicited email he sent to Toto Wolff
Article continues below
The Mercedes team principal has admitted that it is his team' own fault that they struggled so much in 2022, claiming that they simply got the physics wrong surrounding the new era of Formula 1 cars, leading to the team starting the year on the back foot.
Fans of the Silver Arrows can take comfort from the fact that Lewis Hamilton is set to sign a multi-year contract extension over the winter break, and with the Brit previously claiming that he never intended to race into his 40's, he must have faith that the team can help him challenge for his record breaking eighth world title.
The 37-year-old is yet to officially put pen to paper on a new deal, however Wolff has reassured fans that himself and Hamilton always conduct their business after the season has ended, to allow full focus on the task at hand.