Mercedes chief strategist James Vowles has conceded that the Silver Arrows were too aggressive with their set-up in Baku, leading to severe back pain for Sir Lewis Hamilton.
Having perceivably sorted their "porpoising" issue in Spain a few weeks ago, Mercedes felt able to adjust the setup and run the cars lower to the ground in Monaco and Baku, but the bumps on those circuits caused aggravated bouncing as the floor made heavy contact with the track surface.
It left Hamilton feeling severe back pain during the race on Sunday as he finished fourth behind team-mate George Russell, and that result came after some "experimental" set-up changes made to his suspension.
READ: Mercedes reveal why Hamilton's seat 'felt cold' at 2022 Azerbaijan GP
In the end, the Silver Arrows pushed too hard too soon, and they will be wary of putting their drivers in positions of physical torment in future.
"He [Hamilton] is an elite athlete that will push the bounds of endurance of himself and the car and that's what Formula 1 drivers do, that's what makes them exceptional," explained Vowles during Mercedes' YouTube debrief.
"On this occasion though, we pushed the package and our drivers too far, we are putting them into significant discomfort and we simply can't do that again.
"We have a responsibility now to make sure that this doesn't carry on."
Vowles went on to elaborate on how the "porpoising" phenomenon before has now been replaced by bouncing, and how those two things differ.
Article continues below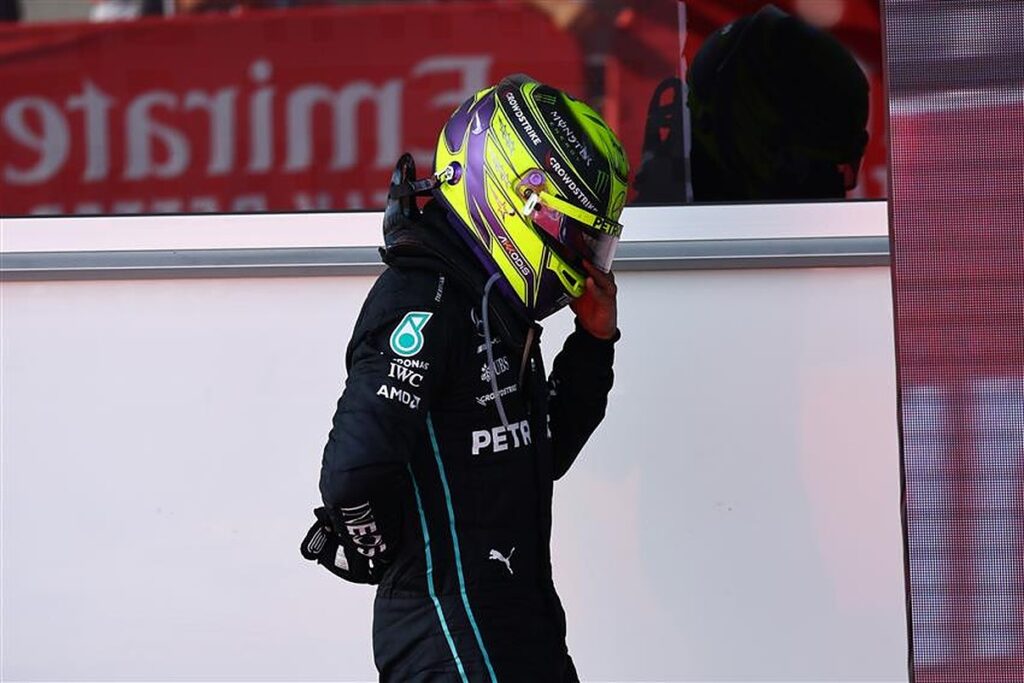 "There is definitely a track-by-track element," he added.
"And there is a function of how smooth the tarmac is and the layout of the circuit.
"I would say Baku, of the circuits we've had so far is on the worse end of it and, conversely, Barcelona probably on the better end of it.
"So, those two circuits definitely will highlight the strengths and weaknesses of the package.
"But it's also worth putting a little bit of time into explaining 'porpoising,' bouncing, bottoming.
"Three words possibly being spoken a lot with a little bit of association of being the same thing, but they're not quite.
"We definitely suffered 'porpoising' in the earlier races, and in Barcelona we didn't.
"We've made a tremendous amount of effort on our package to make sure that we tried our best to resolve it and I'm confident we've made a step.
"In Barcelona, the car was stable, robust and we could lower it, and that's the key.
"We managed to create a package where aerodynamically we could work with it a lot more; we could work the setup, we could drop the car in terms of ride height, producing performance.
"Come now to Monaco and Baku, what that unfortunately uncovered is a second issue that was being masked by the first.
"I'm confident that we've made a step forward in terms of 'porpoising' but we very clearly have bouncing."
The Briton predicts that the Brackley-based side will still be behind Ferrari and Red Bull on pace in Canada this weekend, but he anticipates that the gap might be slightly smaller.
"I think we will still have a package that isn't at the front on merit," stated Vowles.
READ: Ferrari warned they could lose the championship to Red Bull in 'the coming weeks'
"Red Bull and Ferrari will still be the benchmark that we have to compare ourselves to. I think, though, that the large gap that you saw in qualifying in Baku perhaps won't be that big in Montreal."
Russell's P3 in Azerbaijan on Sunday was his third of the season so far, and he has finished every race this year in the top five.