Mercedes driver George Russell has rallied the troops after his third podium of the season in Baku last weekend.
The 24-year-old qualified fifth after Ferrari and Red Bull locked out the front two rows for the sixth time this season, but he capitalised on reliability woes for the Ferrari pair of Charles Leclerc and Carlos Sainz to finish the race third ahead of team-mate Sir Lewis Hamilton.
However, while it is all well and good scoring points off the back of misfortune for others, Russell would like to start scoring podiums and winning races on merit, so that is the next step.
READ: Hamilton admits he thought about retiring as he reveals 'experimental' upgrade
"You've got to keep on scoring. You know, this is a championship where you've got the chance to score every single race," he said.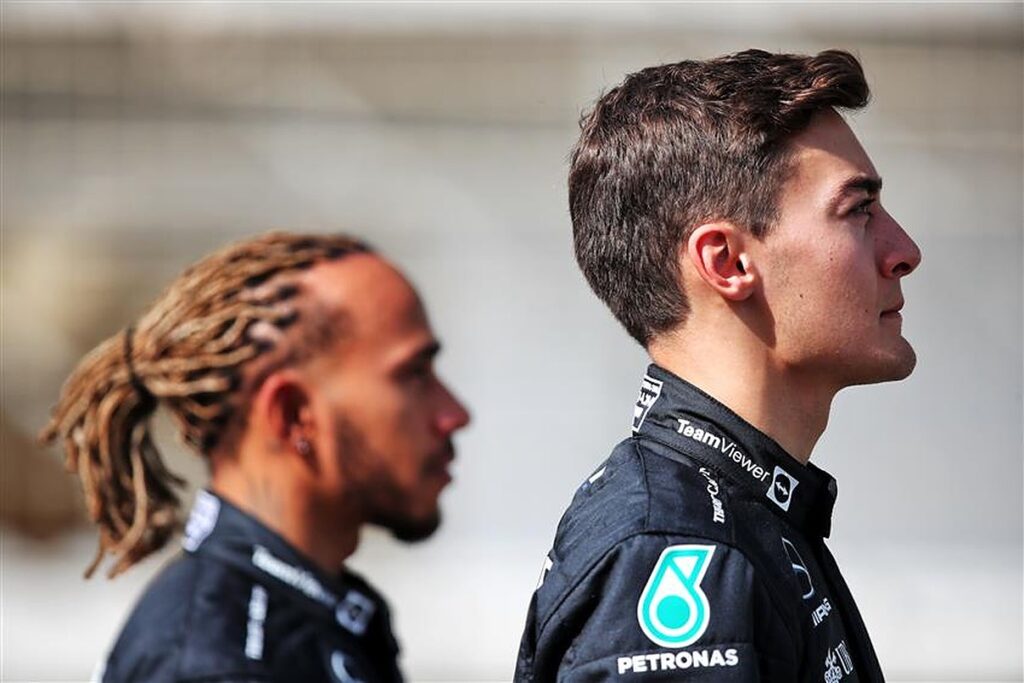 "And it doesn't matter how fast your car is, if you're not scoring those points, then your tally is not going to increase.
"So, great work from everybody back at the factories to deliver a reliable car – but we can't keep on relying on others' misfortune, and we need to find more performance.
"That's what everyone's trying their hardest to achieve."
Mercedes chief strategist James Vowles had a similar perspective, asserting that he would like the young Briton to keep delivering the consistency that has seen him finish in the top five at every race so far this year.
Article continues below
In the meantime, the engineers in Brackley and Brixworth must crack on with making sure Russell and Hamilton have a competitive race car.
"To define George's goal for the remainder of the season is making sure that we have no mistakes, he keeps the car finishing at the end of the race," explained Vowles.
"He builds on his knowledge and his learning and as the car performance increases he also has the opportunity to fight for podiums on merit and wins.
"The same applies to Lewis. We have two of the best, if not in my opinion, the best drivers in the sport.
READ: Alonso admits 'things are a little rough' as he gives verdict on new FIA president
"They are hungry to win a race, we just have to deliver them a package that can deliver."
Mercedes closed the gap on Ferrari in the Constructors' Championship after their latest calamity to 38 points, but they remain third as they await their first win of the year.