The upcoming unnamed Formula 1 movie featuring Hollywood A-lister Brad Pitt continued their filming last weekend at the Italian Grand Prix, where they were seen trying to reproduce a pit-stop.
The film crew have been working tirelessly across recent races to capture all the required footage for the movie, which has seven-time World Champion Lewis Hamilton working on it behind-the-scenes.
Filming has been impacted somewhat by a Hollywood union strike, which has stopped Pitt from carrying out any takes himself recently.
However, progress is still being made, with the fictional 'APX GP' F1 team having been working at Monza.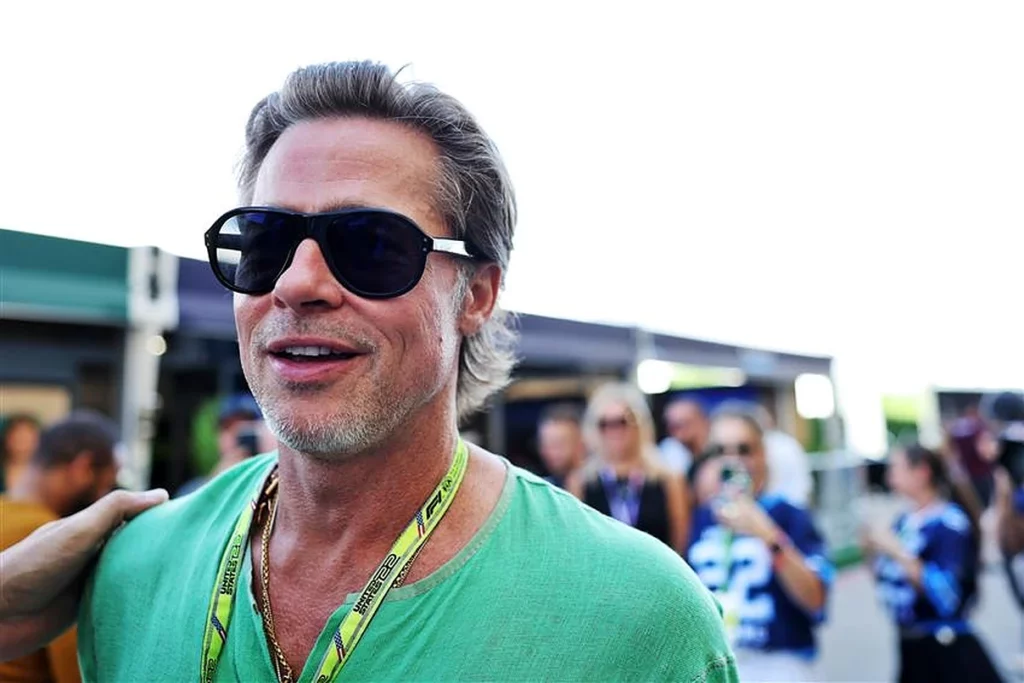 Want to work in Formula 1? Browse the latest F1 job vacancies
They were captured by a fan trying to conduct a pit-stop, where they bizarrely didn't actually change the tyres.
Whilst they had the tyres ready to complete a traditional stop, the actors instead simply tried to make it look like an actual stop was taking place, when in reality it wasn't.
It certainly takes a few seconds to click what is going on, before recognising that it's very comical.
A clip of the crew attempting a pit-stop was posted onto Twitter by @f1trollofficial and was met with some hilarious comments.
Article continues below
Hilariously, many F1 fans joked that it was like watching a Ferrari pit-stop, with the Maranello-based team having made several pit-stop blunders in recent years.
"Had to watch it twice before believing my eyes. That was some Ferrari tactics man," commented Dhruv_10_.
"DHL Fastest Pit Stop Award winners APX GP Formula 1 Team," joked @punerimario.
"I've watched the video like 20 times and I swear I couldn't see them change the tires," said @marinacolin4.
"Still better than Ferrari, at least they have the tyres," @ggesporti said, in reference to the Dutch Grand Prix where Ferrari forgot Charles Leclerc's tyres.
READ: Christian Horner reveals huge change at AlphaTauri
Interestingly, some fans criticised the filmmakers for not just completing an actual pit-stop, with some having questioned why they didn't hire one of the current teams to do it.
"Would it not be much more simple to just have a proper F1 team do a proper pitstop?" asked @Recretos.
"With the budget they are spending on this why not just get another team to wear there team suits and do the pit stop," said DeviouSxTV.