As Formula 1 gears up for the 73rd championship British Grand Prix next weekend, a text message from Max Verstappen to Tom Coronel has emerged after the Dutchman's crash with Sir Lewis Hamilton in Silverstone last year.
Verstappen was sent into the wall in a 51G crash after he and Hamilton collided on the opening lap of the race last year, before the seven-time champion was given a penalty for causing the accident.
The 24-year-old was taken to hospital for some checks after his hefty impact with the wall, and Coronel, during an interview with the Express, revealed a message Verstappen sent him after, replying to his compatriot's well wishes.
READ: Horner 'disappointed' by suspected collusion between the FIA and Mercedes
"Cannot cope with the pressure that guy hahaha. Don't worry Tommy, we're gonna beat him this year," said Verstappen.
Coronel praised the eventual 2021 champion's mentality after such a heavy incident.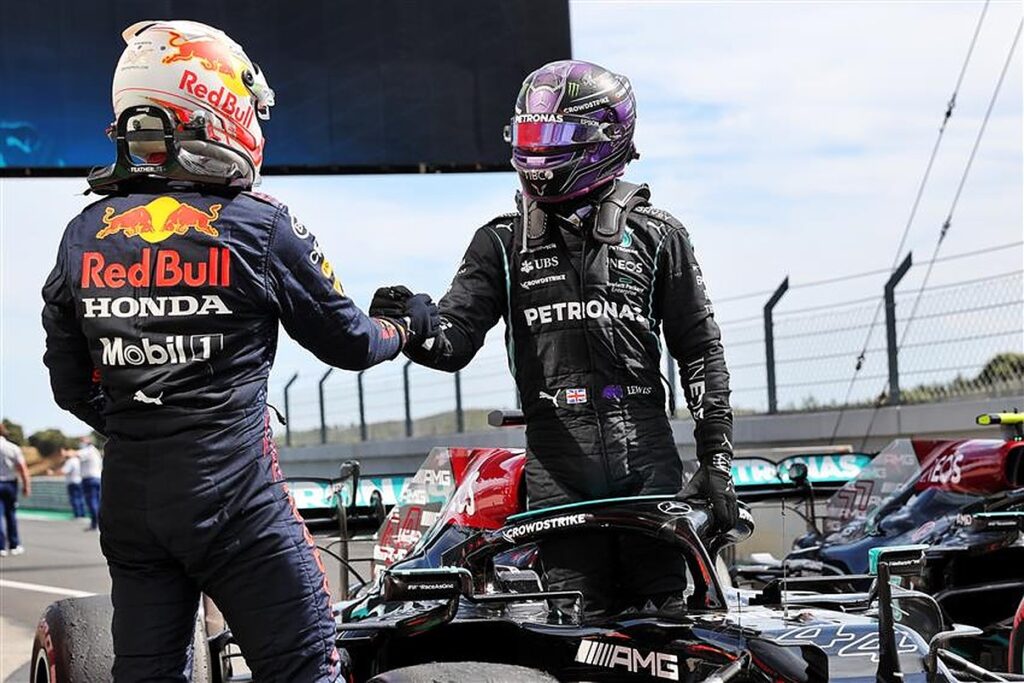 "I have Max on the WhatsApp, when he was on his way to the hospital from Silverstone," he explained.
"I tell you he never complained he was pushed out, never. He just said Tommy don't worry we will catch him.
"He is on his way to hospital, he just got out of the crash. He is not complaining that he was pushed out, he is not complaining that he is hurt.
Article continues below
"He is just saying haha the guy cannot cope with the pressure and we are going to kick back this season.
"Then you do not have balls, then you have skippy balls. This shows to me the mindset, Max, the mind is so strong, so strong."
READ: 'He's got music': Hamilton told to retire from Formula 1 after being outperformed by Russell
Hamilton won the race in Silverstone last July after successfully hunting down Charles Leclerc, who had inherited the lead after the title contenders came together.
The 37-year-old sent his best to the hospitalised Verstappen, but affirmed that he did not feel he did anything wrong.
"At the end of the day I've not really seen the footage, I saw a quick clip but will naturally go back and have time to reflect on it," said Hamilton in the post-race press conference, quoted by ESPN.
"I don't think I'm in the position to have to apologise for anything, we're out there racing, I heard Max is in hospital and that definitely concerns me.
"None of us ever want any of us to ever get injured, that's never my intention, so I really hope he's okay."
Verstappen will head to the British Grand Prix this year hoping to stand on the top step for the first time, while Hamilton's Mercedes team are aiming to use the smoother track surface to overcome their bumpy and get their third consecutive podium.