Alfa Romeo's Valtteri Bottas feels happier at Alfa Romeo now than he did when he drove for Mercedes after stepping out of Sir Lewis Hamilton's shadow.
Bottas joined Mercedes from Williams in 2017 after the shock retirement of 2016 champion Nico Rosberg, and the Finn won three races in his first season with the Silver Arrows.
He went on to take another seven over the course of the following four years, as well as 58 podiums with the Silver Arrows.
The 32-year-old helped the German side to the constructors' title in all of the five years he spent at the team, so he did not at all have a bad return during his spell with them.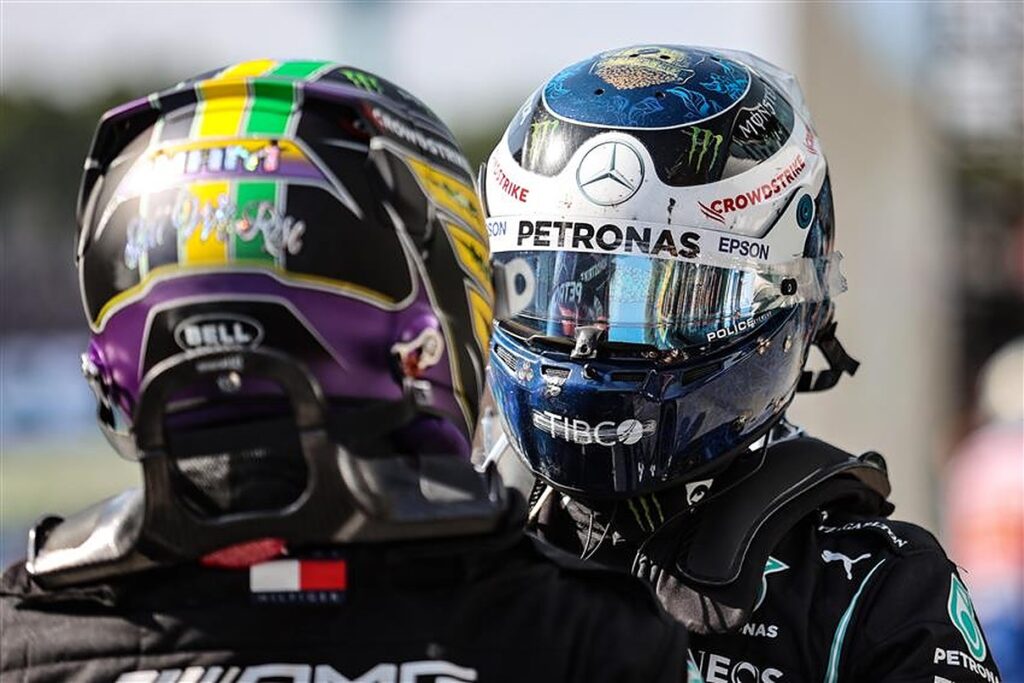 READ: 'It won't be an easy choice': Zhou has given Alfa Romeo a 'luxury problem'
Indeed, in his own right, he has always been extremely quick, but he was unfortunate to be joined by one of the greatest drivers ever to compete in Formula 1.
Hamilton out-qualified Bottas 72 times in 100 races, and claimed 50 race wins in the time they spent together – five times as many as his team-mate.
It often meant that Bottas was placed into a support role for Hamilton, and this was most evident at the 2018 Russian Grand Prix when he was told to give up the win to the Briton while leading comfortably.
Hamilton understood immediately after the race the heavy toll this took on the Finn, and he instantly displayed his gratitude and sympathy, but this did not soften the blow for Bottas.
Article continues below
He very nearly gave up on F1 after that, and it was hard realising that, while he was at Mercedes, the world title would probably never materialise.
"It was often a tough role," Bottas said in conversation with the Kronen Zeitung Newspaper.
"I had thought to myself that maybe I could win the world championship but at some point I had to realise that I couldn't beat Lewis.
"It was then difficult for me to accept always taking on the role of helper. Everyone listened to Lewis more and more – after all, he was the multiple [time] champion."
However, Bottas now finds himself at Alfa Romeo alongside rookie driver Zhou Guanyu, and he is loving life.
He has managed points in seven occasions in 11 races this season, and he is ninth in the Drivers' Championship in a car that has been surprisingly impressive in 2022.
READ: Bottas enjoying 'big authority' after leaving Hamilton's shadow at Mercedes
He described his job now as "completely different," and is enjoying acting as a mentor to rookie driver Zhou.
"I'm here as a leader and I can contribute my experience and support my young teammate Guanyu Zhou," added Bottas.
Zhou's form has picked up of late, and he has out-qualified Bottas in three of the last four races, scoring points in Canada a few weeks ago – his first since the season opener in Bahrain.
The young Chinese driver suffered a horrible crash in Silverstone at the British Grand Prix, but recovered in time to contest the Austrian Grand Prix, which he finished 14th behind 11th-placed Bottas.