Valtteri Bottas has defended his old teammate's success in Formula 1, arguing that it was down to his pure, natural talent, rather than a manipulated team order.
Lewis Hamilton beat Bottas repeatedly throughout their time as partners on the grid, as the Brit took multiple world championships.
Bottas and Hamilton raced in equal machinery, with the Finnish driver arguing that the team allowed the two drivers to battle it out without interference from the officials in the garage.
The Finn was reflecting on his time at the team's period of dominance in the sport, which gave Hamilton six of his world titled, amid a current string of success for Red Bull.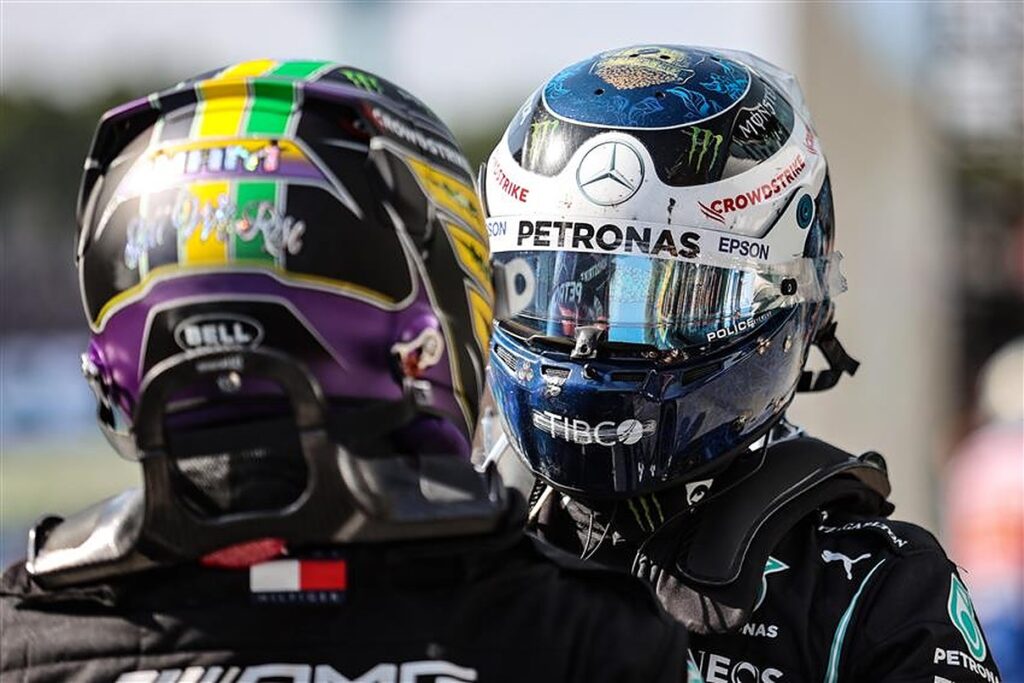 Want to work in Formula 1? Browse the latest F1 job vacancie
Given the RB19's strong showing so far this season, it's been claimed that the only real competition to Verstappen is his teammate Sergio Perez, who has claimed two victories out of five Grand Prix races.
"I can kind of relate to [Perez] that he's trying to find something new every year and trying to beat his team-mate," Bottas said.
"He's had a pretty decent season so far, and time will show, but for sure, it's not going to be easy.
"You need to get everybody on board, to get the team to believe that you can win. I'm sure he's working on all the areas, and it is about momentum in the end.
Article continues below
"When you have a good run of good results, then the whole team is on board, and that's boosts everything.
"It's still early in the year, so he still has a great chance of beating Max, and I would imagine at some point, [Red Bull] are going to decide who is it going to be – but it's not yet."
When asked if he believes Perez can win the world championship if Red Bull gives him the right to fight Verstappen on track, Bottas was clear.
READ: Ferrari boss makes surprising claim about them gaining on Red Bull
"I feel like, yes, until a certain point of the season. It's just about how different teams work and what they decide, when they decide, points difference, whatever.
"But yes, they can support both drivers the same and I definitely felt like I had that [at Mercedes]. I had the opportunity every year.
"But then at some point, there was a decision, obviously as to who's going to take it," Bottas concluded.
Going into round six in Imola, Perez and Verstappen are only split by 14 points in the Drivers' Standings after the Dutchman retained his lead in the title race.