The 2021 Abu Dhabi Grand Prix will go down in history as arguably the most controversial title decider of all time, as Max Verstappen snatched the drivers' championship title from Lewis Hamilton on the final lap of the race.
A late safety car saw the race, which Hamilton had led since lap one, destined to finish under the safety car, as there was not enough time for the lapped cars to unlap themselves.
To ensure one racing lap, race director Michael Masi allowed only the cars in between the two title rivals to unlap themselves, putting the title down to a one lap decider.
Verstappen had pitted for soft tyres, meaning that it was obvious that he would overtake Hamilton for the win, which he did so in sector one, securing the first title of his career.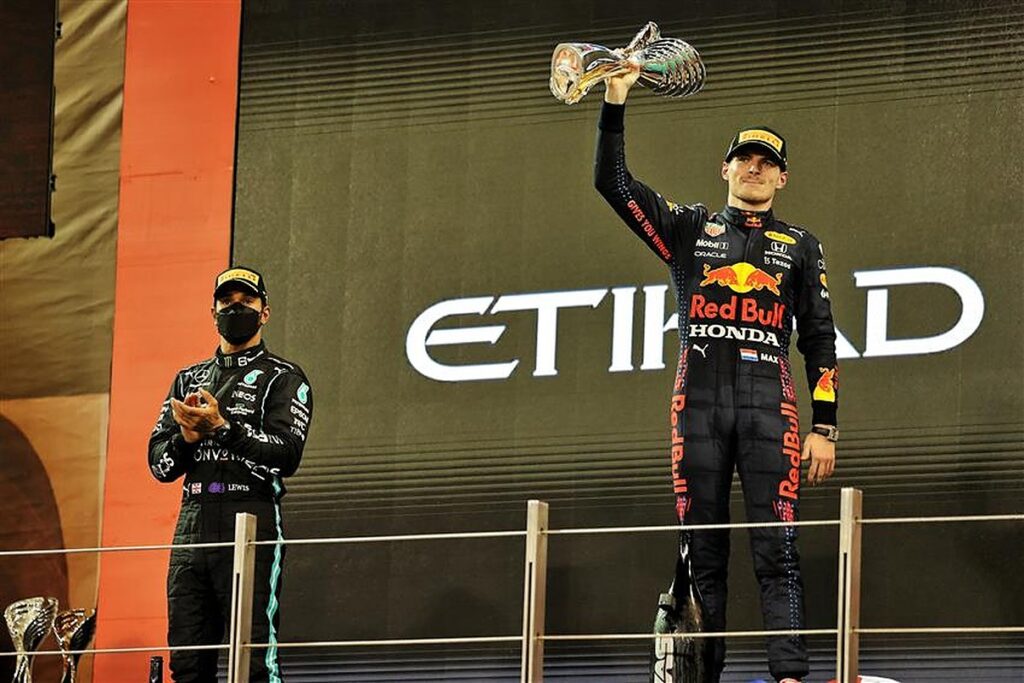 READ: FIA to defy drivers and continue with controversial move
Fans were understandably outraged by Masi's decision making as they believed that Hamilton had been robbed of a record breaking eighth world championship.
Masi was relieved of his duties in the aftermatch of the controversial season finale but FIA president Mohammed Ben Sulayem has claimed that the race director also chose to step away, blaming social media for his departure.
"It was also his choice," said Ben Sulayem when asked about sacking Masi.
"I'd been taking to him at the beginning. There were human errors there, and I felt that he also wanted to just not go further, because of what he got from social media, the toxic social media.
Article continues below
"I spoke to him, and it was unfair also for him. The FIA was always supportive. This is the same thing that's happening to Silvia [Bellot], again to some of our members: threats.
READ: 'No reason': Toto Wolff makes claim about Lewis Hamilton contract extension
"I am a big believer that if we don't take a stand, we might find the damage will be beyond repair for our sport in the future."
Lewis Hamilton himself has also spoken out about how toxic social media has become, claiming that while he posts on social media to promote positivity and good causes, he never checks his comments.
Troll accounts without the users real name or face are now common place on social media, with these accounts choosing to purposefully post hateful messages with the intent of causing harm, knowing that until the system changes, they are very difficult to track down.