Mercedes team principal Toto Wolff has discussed Lewis Hamilton's and George Russell's collision in Qatar ahead of the start of a gruelling triple-header, which gets underway this weekend at the United States Grand Prix.
The Silver Arrows head to the Circuit of the Americas following a frustrating weekend in Qatar, where Hamilton left Russell with no room whilst attempting to overtake.
Hamilton tried to swoop around the outside of his team-mate at the opening corner, only to make contact with his front wing.
Both drivers spun out of second and third as a result, with Hamilton having ended up without a wheel in the gravel trap.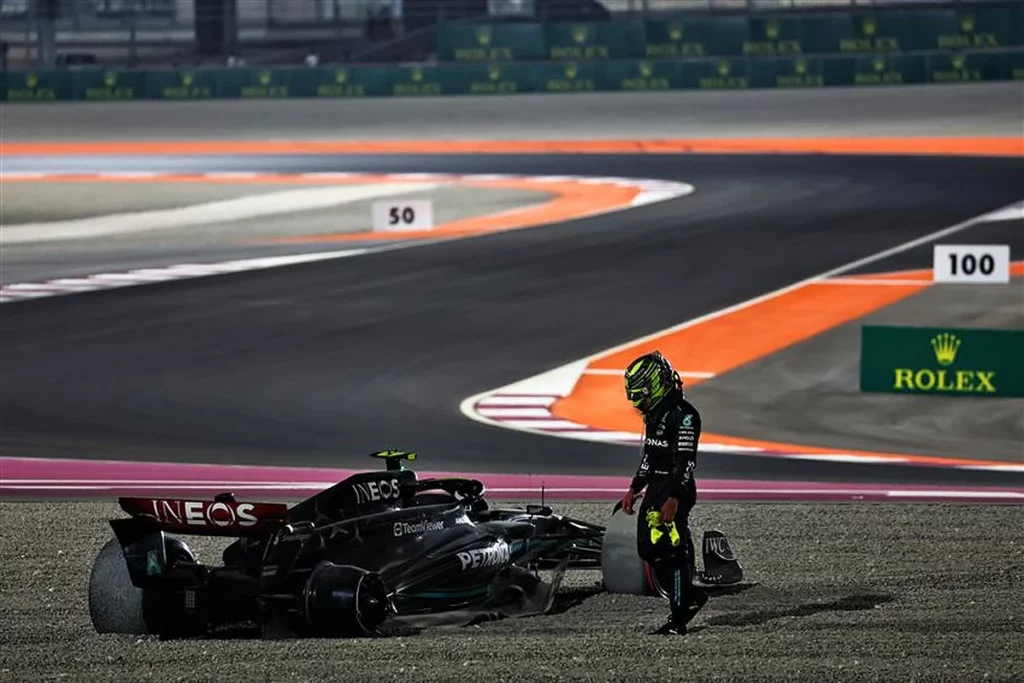 Want to work in Formula 1? Browse the latest F1 job vacancies
Russell was able to resume and did well to recover to fourth, whilst the seven-time World Champion retired.
It was bitterly disappointing for the Germans, who had a real chance at a double podium finish.
Given that Carlos Sainz didn't even start the race at the Lusail International Circuit, this would've been a huge result in Mercedes' fight against Ferrari in the Constructors' Championship.
Instead, the Silver Arrows sit 28 points ahead of the Italians, ahead of this weekend in Texas.
Article continues below
After missing the last two races to undergo knee surgery, Wolff is back in the paddock this weekend.
Following their Qatar woes, Wolff is aware that Mercedes must "get the most" out of the remaining five races, whilst their performance will hopefully be increased following the introduction of a modified floor.
"We have a busy couple of weeks coming up as the season heads towards its conclusion, starting with a triple-header in the USA, Mexico, and Brazil," Wolff said in Mercedes' official preview ahead of the weekend.
"The last round in Qatar was a case of what might have been. As a team, you never want to see your cars collide. It was frustrating to leave a lot of points on the table, particularly as the pace of the car was strong.
READ: Max Verstappen reveals which series he will race in after Formula 1
"It was encouraging though to see how the drivers and the team reacted. Both Lewis and George know the team comes first and do not ever intend to jeopardise that. I am sure we will all grow from this moment. We're now focused on Austin and making sure we get the most out of each upcoming weekend.
"COTA is one of the most challenging modern tracks and a real thrill for the drivers. We'll be bringing a modified floor, which is the last significant update we will take to the track this year. I
"t will hopefully bring a small gain but more importantly, is another milestone in setting our development path for W15.
"The battle for second in the Constructors' has become more intense in recent races. We will keep our heads down, keep pushing, and aim to score as many points as we can to increase our advantage."