When Alex Albon fell ill before the Grand Prix in Monza earlier this year, all attention was switched to substitute driver Nyck de Vries, who had been waiting for his chance in Formula 1 since winning the Formula 2 championship in 2019.
The temporary Williams driver jumped into the cockpit of Albon's car at very short notice and stunned views by outperforming Nicholas Latifi and scoring some of Williams' only points of the season.
It was clear to the world that following this performance De Vries was deserving of a race seat in Formula 1 in 2023, with the F2 title and Formula E title already on his CV.
AlphaTauri were heavily linked with the Mercedes test driver and it was thought that a move would be impossible as the Silver Arrows would not want to see one of their most promising assets join the Red Bull system.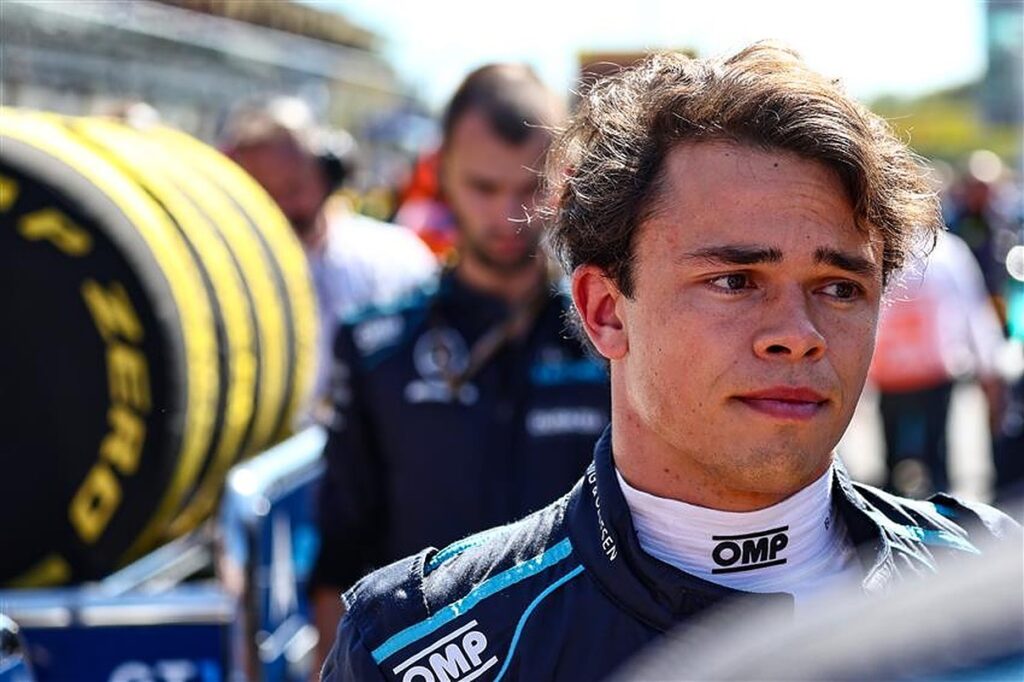 READ: Max Verstappen opens up on 'being really upset'
Mercedes did not stand in De Vries' way however, claiming that he has earned the chance to take a race seat in 2023, even wheeling the Dutchman to the AlphaTauri garage following the season finale in Abu Dhabi.
With AlphaTauri being Red Bull's sister team, a promotion for De Vries to partner Max Verstappen is not off the cards should the Dutchman impress the Red Bull hierarchy, something which Mercedes team principal Toto Wolff has welcomed.
"I thought about it," said Wolff.
"I hope that he stays there, and I hope that he's successful in AlphaTauri. I hope he will be good enough to make it into a Red Bull seat one day, because he deserves that. And then we will take it like sportsmen, and we will fight it out."
Article continues below
READ: Carlos Sainz insists he needs to race like how he did in 2021
At 27 years of age, De Vries has admitted that he believed he was never going to get his chance in F1, despite proving himself in other categories.
The Dutchman became an almost certain pick for 2023 after his Monza performance however, with multiple teams fighting it out for his signature.
With Sergio Perez's Red Bull contract set to expire at the end of 2024, it has been suggested that if De Vries impresses at AlphaTauri, a move to Red Bull could be the most logical solution for the energy drink giants, as De Vries already shared a strong relationship with Max Verstappen.