Following a 2022 season that finished below expectations with a second-placed finish in both championships, the pressure had been mounting on Ferrari team principal Mattia Binotto over the winter break.
It looked as if the Scuderia had mastered the new regulations towards the start of the year, as Charles Leclerc looked as if he had a car capable of battling Max Verstappen for the championship.
It was not race pace that cost Ferrari in the end however, as the team struggled to get their strategy right on a number of occasions and saw the reliability of their power unit for their drivers to retire from races when then looked set for a strong points haul.
It was the fact that team errors cost the team the chance at a championship victory more than driver mistakes that led to Ferrari fans calling for the resignation of Mattia Binotto and despite the team publicly defending their team principal, he granted fans' wishes and resigned days later.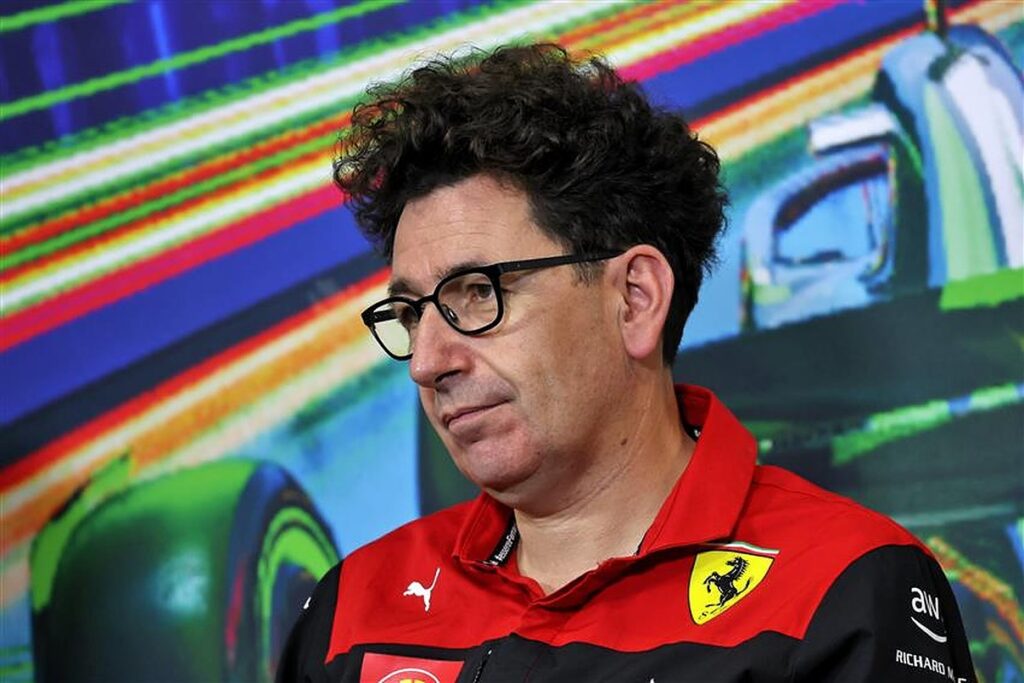 READ: Red Bull urged to fire Sergio Perez and sign British star
Mercedes team principal Toto Wolff has now made the surprising claim that Mattia Binotto should have lost his job earlier, admitting that he expected the Swiss to be sacked sooner.
"I think Mattia and I had our moments, it's no secret over these many years, but in a way we consolidated that in 2022," began Wolff.
"We were in a much, much better place. But it was always clear he was under tremendous pressure.
"Being a team principal at Ferrari, you'd better have a good contract for your exit! Now, probably the unavoidable happened, but he held onto it longer than I thought.
Article continues below
READ: Nico Rosberg reveals Mercedes 'isolation' due to Lewis Hamilton split
"You're representing Ferrari, you're representing the whole country. They ride you up and they ride you down, but with brutality."
Binotto will be replaced by Alfa Romeo team principal Fred Vasseur in 2023, as Ferrari felt that promoting from within would not lead the team in enough of a different direction to how Binotto led the team.
It has been suggested that if Vasseur is to truly irradicate the strategy and reliability issues that the Scuderia experienced in 2022, then he must be allowed to make further changes to the staff at Ferrari, as Binotto was not the root cause of everything wrong with the team's 2022 performance.