If he wasn't having bad luck, Carlo Sainz would have no luck at all this season.
The Spaniard claimed pole position in qualifying on Saturday night at Austin, beginning the race from the front row, with two-time champion Max Verstappen alongside him.
The pair battled into Turn 1, with Verstappen attempting to go around the outside, forcing Sainz to turn back in towards the apex to go wheel to wheel.
As he did so, Mercedes George Russell, who started in P4, attempted a brave dive down the inside, ploughing into the side of the Ferrari, causing a water leak inside Sainz's car, forcing him to retire after only one corner.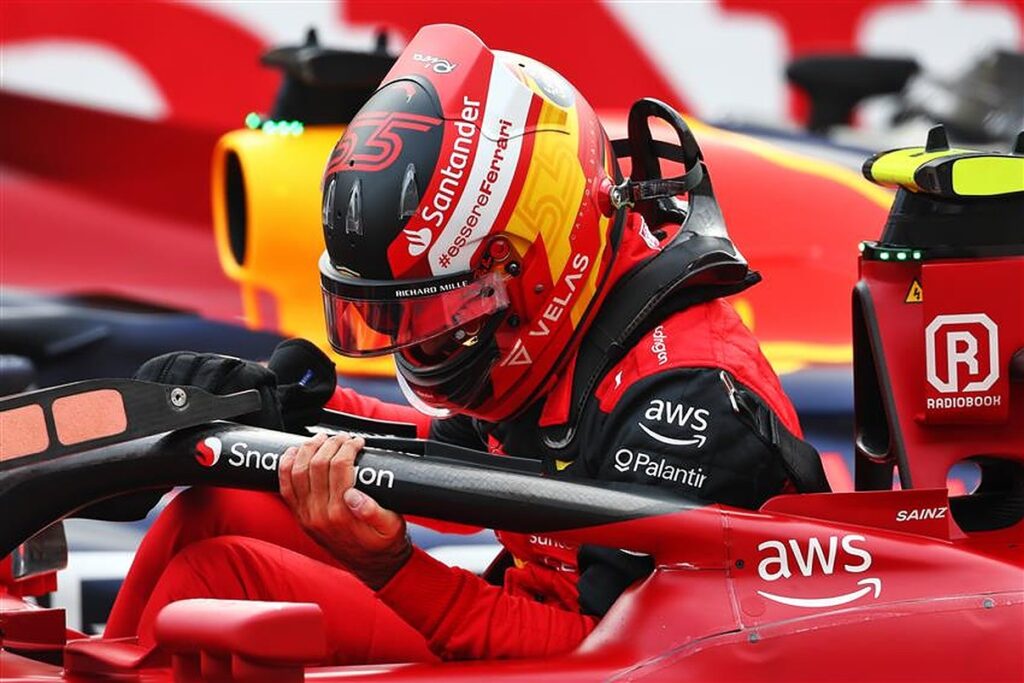 READ: Images: Sebastian Vettel spotted consoling Red Bull employees
The Spaniard would have been hoping to challenge Verstappen for the win and was distraught to have to retire because of the damage to his car caused by the Mercedes, however Silver Arrows boss Toto Wolff thinks the blame should be shared.
"If I was a steward, I would look at it and it's maybe, George had a late brake, maybe had a little understeer moment.
"Then Carlos cut in quite brutally. I don't know if Max had an energy thing, so yeah it's a shame, but we need to take it on the chin the five seconds and then the wat he t-boned him, we were surprised that it was not a DNF," said Wolff.
As alluded to in those comments, Russell was given a five-second penalty for the incident and sustained damage to his front wing, which severely limited the Brit's capability to fight for significant points in the remainder of the race.
Article continues below
"We've just seen the front wing, it's massively damaged," said Wolff after the race.
"Not only the front wing endplate but also below and that's the aero critical part, so he had a car that was not capable of doing more."
READ: Breaking: Lance Stroll slapped with penalty for Fernando Alonso collision
Sainz will be hoping that his bad luck comes to an end soon, with the Spaniard finding himself retiring from the race in Australia, Imola, Baku, Austria, Japan and now the USA.
At times Sainz has looked on par, if not better than Ferrari golden boy Charles Leclerc but technical issues or collisions that are arguably not his fault keep preventing the 28-year-old from getting the race results his ability commands.
With three races to go the Spaniard will be hoping that he can add to his solo win this season, which came at Silverstone.