Mercedes team principal Toto Wolff and George Russell have insisted that axed AlphaTauri driver Nyck de Vries "deserves" a place on the F1 grid, with Wolff in particular believing that he has "high potential".
De Vries was brutally dropped by AlphaTauri two days after the British Grand Prix, with the side having replaced him with Red Bull development driver Daniel Ricciardo for the rest of the season.
However, Red Bull reserve driver Liam Lawson is currently in De Vries' seat, after Ricciardo fractured a metacarpal during Free Practice 1 at the Dutch Grand Prix last weekend.
Ricciardo is expected to return at either the Singapore Grand Prix or the Japanese Grand Prix, following an operation.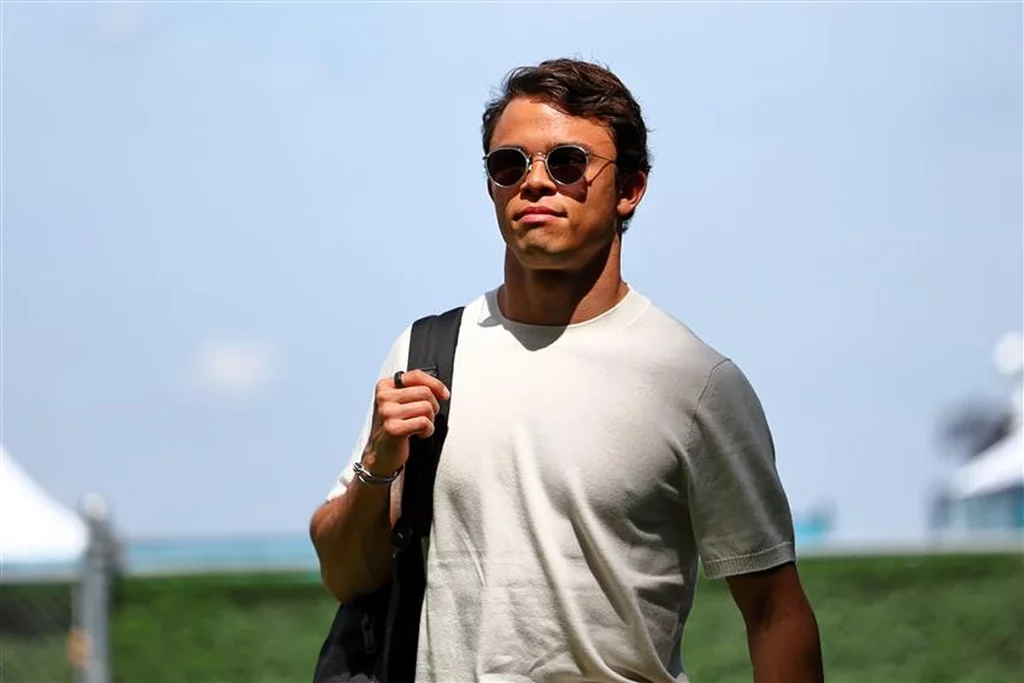 Want to work in Formula 1? Browse the latest F1 job vacancies
De Vries was staggeringly given just 10 races to prove himself, something which has seen AlphaTauri and Red Bull criticised.
As he's 28 years old, Red Bull advisor Dr Helmut Marko has very high expectations of the rookie, whom he expected to be the team's leader.
That ended up not being the case in the slightest, with Yuki Tsunoda having boasted that role.
In fact, De Vries failed to score a single point, with his one-off performance for Williams at the 2022 Italian Grand Prix still being his best result in F1.
Article continues below
Given the way in which he was dropped, most expect De Vries to never receive an offer to return to the F1 grid, although Wolff believes the Dutch driver deserves another chance to prove himself.
"I think he deserves to be on the grid," Wolff said.
"The moment you're not feeling confident in a car over a prolonged period, the more pressure you put on yourself, the less good you perform. And I think this happened.
"He's quick. If you win F3 and F2 there is high potential and he was never able to show it."
Russell also thinks De Vries deserves another chance, most likely because he "didn't get the opportunity that he deserved".
Russell knows De Vries well not only from their junior career, but from the Dutch driver's time as Mercedes' reserve driver.
As a result, Russell knows what the axed driver is capable of, and believes Marko didn't help De Vries by saying negative things to the media.
"I wouldn't have expected it in any other team," Russell said. "Obviously we know how Red Bull operate and you need to respect how they do things.
READ: Helmut Marko's latest comments indicate Sergio Perez will be fired
"I didn't follow Nyck closely during his time in AlphaTauri, but I obviously saw the reports and the things that Helmut said and I think it's a difficult place to go if you're lacking the confidence."
Russell added: "I think they didn't help him to gain his confidence, he was in a difficult position from where he started so I feel bad for him.
"I do think he's Formula 1 level but didn't get the opportunity that he deserved."