Multiple members of the paddock have leaped to the defence of Mick Schumacher after his latest accident at the Monaco Grand Prix.
For the second time this year, Schumacher was involved in a huge shunt as he lost control of his Haas at the swimming pool chicane and slammed in the barrier.
He then slid across and hit another wall, snapping the rear of the car off but, thankfully, causing no harm to the German.
READ: Lewis Hamilton: 'Crazy to think I never drove for Ferrari'
It now means though that he has gone 29 race entries without scoring a single point after his qualifying crash in Jeddah ruled him out of the race.
The teams are working on a circa $140 million budget this year, and expenses used to repair damage is taken out of that, so effectively writing off two race cars in the early going of the 2022 season will not be helping the American outfit.
Team principal Guenther Steiner is not known for his patience, and he stated after the incident that the team would have to "see how we move forward from here."
Former F1 driver Christian Danner recognised that there is nothing untoward with the 23-year-old's pace, but warned that he "can't go on like this."
However, Aston Martin driver and good friend of Schumacher, Sebastian Vettel, told the media to "leave him alone for a bit" while he collects himself, and McLaren's Lando Norris has also offered his support.
Article continues below
"The truth is, we were all within millimetres of an accident like that every lap," said the Briton.
"You drive one bump a little wrong – miss one gear. That's why that race is so intense."
AlphaTauri team principal Franz Tost remembers Schumacher's 11 wins in Formula 3 and Formula 2 as he claimed both junior championships, so he is sure he will come good eventually.
"You shouldn't write Mick off too quickly," he told Auto Bild.
"I keep believing in him don't forget that Mick won Formula 3 and Formula 2 – this doesn't happen by accident.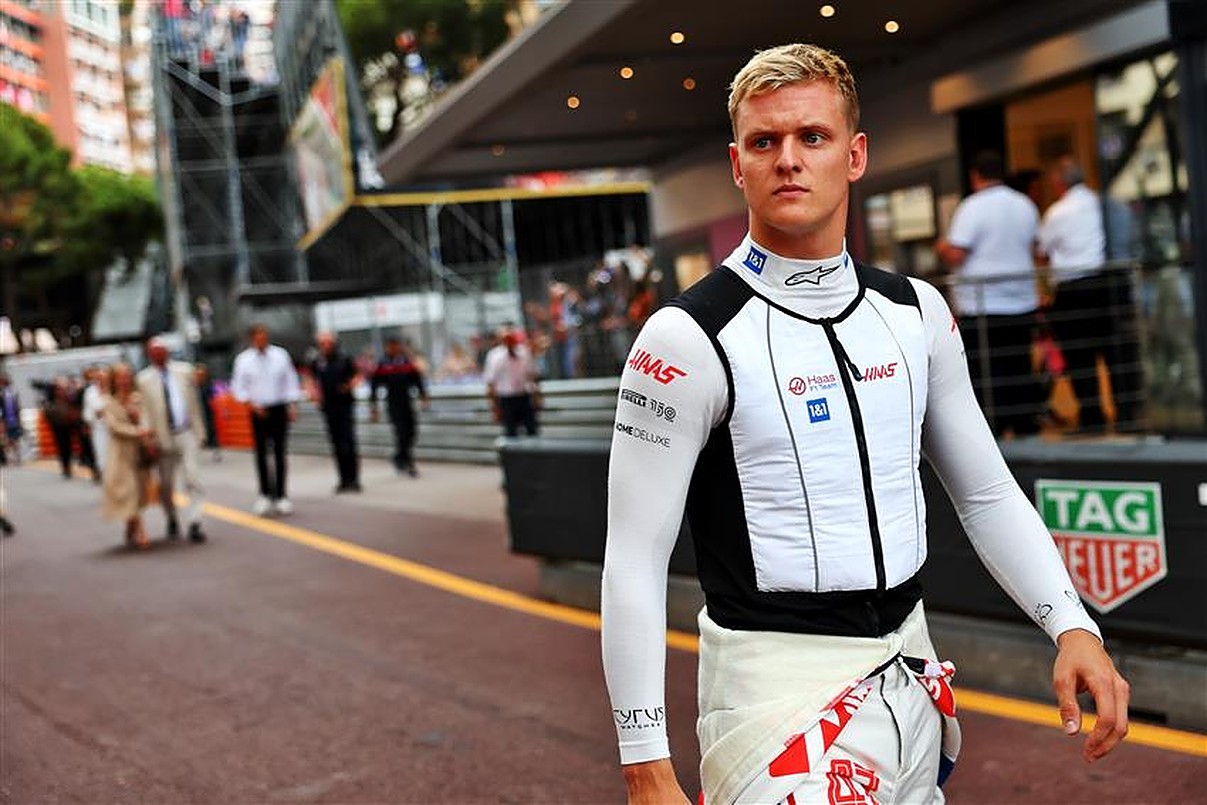 "Maybe Mick just needs a little more time, so we should give him that. It's only his second Formula 1 season and we have completely new cars that are difficult to drive."
Former vice president of Mercedes motorsport, Norbert Haug, who also worked with Schumacher's father Michael for three seasons, calls of Haas to protect their young driver while he finds his feet again.
"He's learning. And he's just trying to get everything out of the car," noted the 69-year-old.
"If you turn in a few centimetres too early, it can have serious consequences. Anyway, the team should stand by him now. If he can un-tie the knot in his system, he will score points."
With pressure beginning to mount on Schumacher as he still searches for his first points in the pinnacle of motorsport, he insists that he simply allows the speculation to roll off the shoulder.
"I don't care about that and I don't read the newspapers," said the 2020 F2 champion.
"I remain calm and confident, even though I know that expectations are high and that I will soon have to move up the classification to silence the critics."
After the race on Sunday, Schumacher explained how the smallest of errors had big consequences for his afternoon.
"I think in terms of pace we were definitely there, it's just a matter of keeping it on track and unfortunately I just wasn't able to do that," he said.
"The pace felt strong and it felt like we were able to attack and push. Unfortunately we just ended up being a bit too wide, maybe a matter of 10 centimetres at the end.
READ: Alonso reveals if he's willing to step aside for Piastri in 2022 after suffering injury
"That's enough to lose all grip that you thought you had and unfortunately then the result is as it happened."
Schumacher is 19th in the Drivers' Championship, ahead only of Nico Hulkenberg and Nicholas Latifi.