Max Verstappen agrees with Carlos Sainz's assessment that Ferrari had the quicker car than Red Bull at the Canadian Grand Prix.
Verstappen stormed to pole in wet conditions on Saturday in Montreal but, with Sainz having gotten past Fernando Alonso early in the race, the reigning champion found himself defending from the Spaniard late on.
In the end, Verstappen just about held on to take the 25 points, but Sainz took plenty of heart from the fact that he was quicker on Sunday.
READ: Wolff fires accusation as he tears into team principals for 'political fights'
"This weekend I was quicker for the first time – I want to say all season, but for the first time in the championship," he said after the race.
"I've been the fastest guy on track, both in the medium and on the hard. I was catching Max on both occasions and I felt comfortable with the car.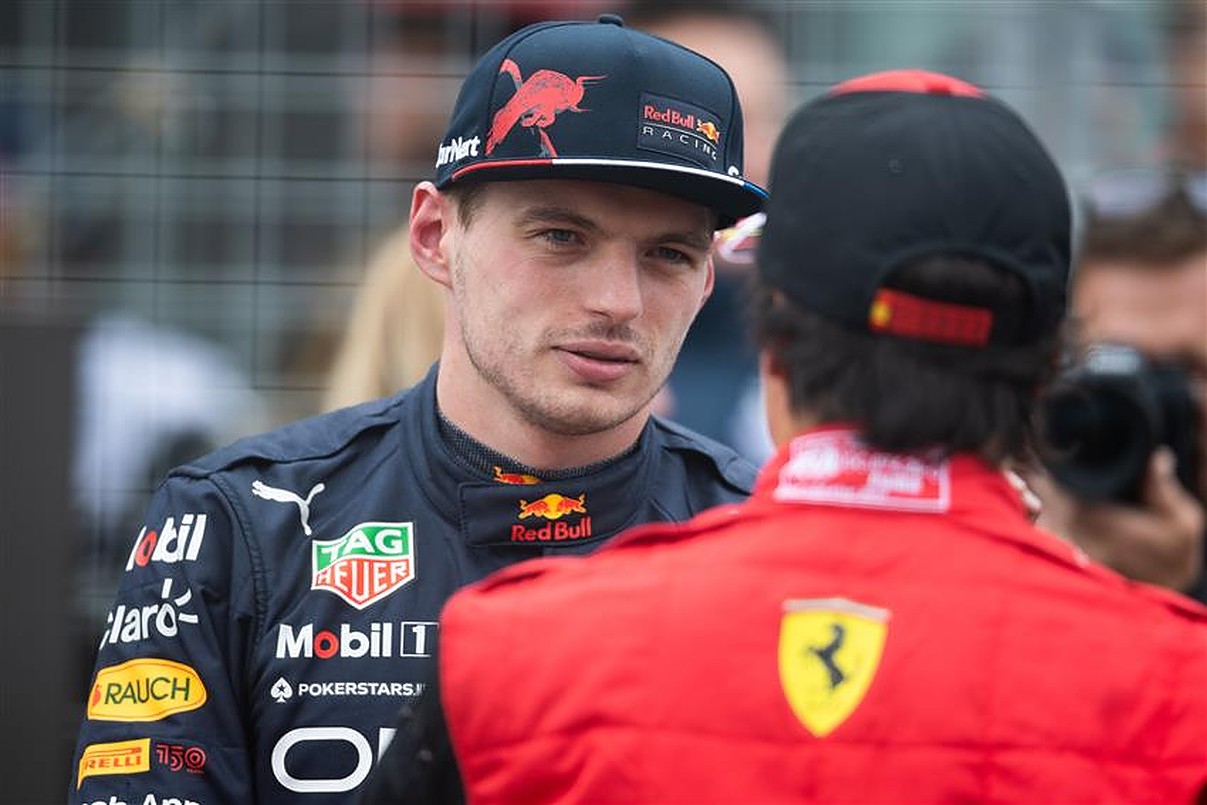 "I was all over the place, close to [the] walls, you know, with confidence – ragging it, and I felt comfortable out there so it's a pity not to have got the first win."
The general pattern in the closing stages was that the Red Bull used its superior straight-line speed to pull away in the first half of the lap and, because it is difficult to follow in the first sector, Verstappen was going purple there.
Sainz, however, got good exits out of Turn Seven, and flowed nicely through the high-speed chicane of Eight and Nine, so was the quickest driver in the middle part of the lap.
Article continues below
READ: Mercedes remove upgrade after cheating concerns voiced by rival teams
It was quite even in the final sector, although that can be largely accredited to the fact that Sainz had DRS.
Overall, Verstappen has no problem at all with the suggestion that the Scuderia were faster in Canada.
"I think it did today, yeah, absolutely," concurred the Dutchman in front of reporters.
"So again, [a] few lessons to look at and why that is. I mean, the track was also very green, low grip.
"But you can see you know, one race, it looks like we have the upper hand and other races they look strong again, so we are very closely matched."
Verstappen's victory in Montreal was his sixth of the 2022 season, and he extended his lead in the Drivers' Standings over Sergio Perez to 46 points as the Mexican suffered a reliability failure early on having crashed in qualifying and started 13th.
Charles Leclerc, meanwhile, recovered from 19th to fifth after taking an engine penalty last weekend, meaning that Ferrari closed the gap to Red Bull in the constructors' conversation to 76 points.