Formula 1's Grill the Grid series has produced some iconic moments since its introduction.
The series, which usually features wacky challenges, allows fans to see a driver's personality when they're not racing at over 200mph.
The most recent episode was no different, with drivers challenged to arrange their heights in order, from tallest to shortest.
The challenge at hand certainly raised a few of the driver's eyebrows, especially when it came to the correct order being revealed.
However, it was Lando Norris' height which caused the greatest debate and disbelief amongst them.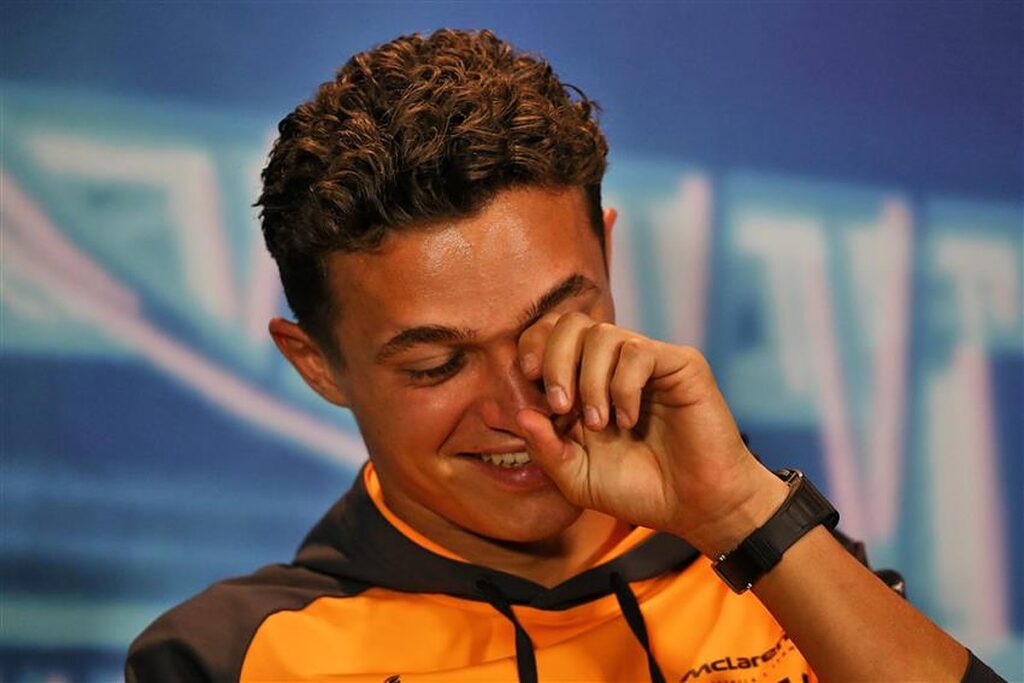 READ: 'It's physics, not mystics': Wolff suggests Barcelona could be turning point for Hamilton and Mercedes
Whilst making his own predictions, Norris stated that he was "183cm on a good day", which is a whisker over six-foot.
His true height though, was revealed to be 176cm, the same as Mick Schumacher and Sebastian Vettel.
Alex Albon, in hilarious fashion, was quick to disagree with the team producing the show.
Article continues below
"Has he had a growth spurt since I last saw him? Because that's not true," Albon said.
The Williams racer, alongside his team-mate Nicholas Latifi, are the joint-second tallest drivers in the paddock, measuring 186cm.
The Williams duo are both just a centimetre shorter than Esteban Ocon, who is unsurprisingly the tallest on the grid.
Charles Leclerc was another driver to joke about Norris' height; the Ferrari driver measured 4cm taller than the McLaren driver.
"No way Lando is here," Leclerc said.
The Monegasque responded by asking: "Mick and Lando are the same height?"
"And Seb, yeah," a woman behind the camera responded.
"All behind me?"
"Yeah," was the reply.
"Poor Lando," joked the championship leader.
Latifi, like many others, was surprised Norris wasn't closer to the bottom.
The Canadian driver expected the Brit to be much lower on the leaderboard.
He asked, "Norris is not towards the bottom end?… I think that's a lie."
Whilst Ocon was declared as the tallest driver, Yuki Tsunoda was announced to no surprise as being the shortest.
The Japanese driver is 159cm tall, 12cm shorter than the next on the list, Fernando Alonso.
28cm separated the smallest and tallest driver, with just two centimetres separating the four tallest.