2022 is considered by Red Bull's hierarchy as their most successful campaign in Formula 1, after the side claimed both the Drivers' and Constructors' Championships.
After overcoming their early year reliability issues, which saw Max Verstappen and Sergio Pérez retire from the season opener in Bahrain, the Austrians have been categorically flawless.
Red Bull remarkably won 17 of the 22 completed races in 2022, with Verstappen having claimed 15 victories himself on his way to a second consecutive championship.
The Dutchman broke the record for most wins in a year and most points scored, after claiming 454 during the campaign.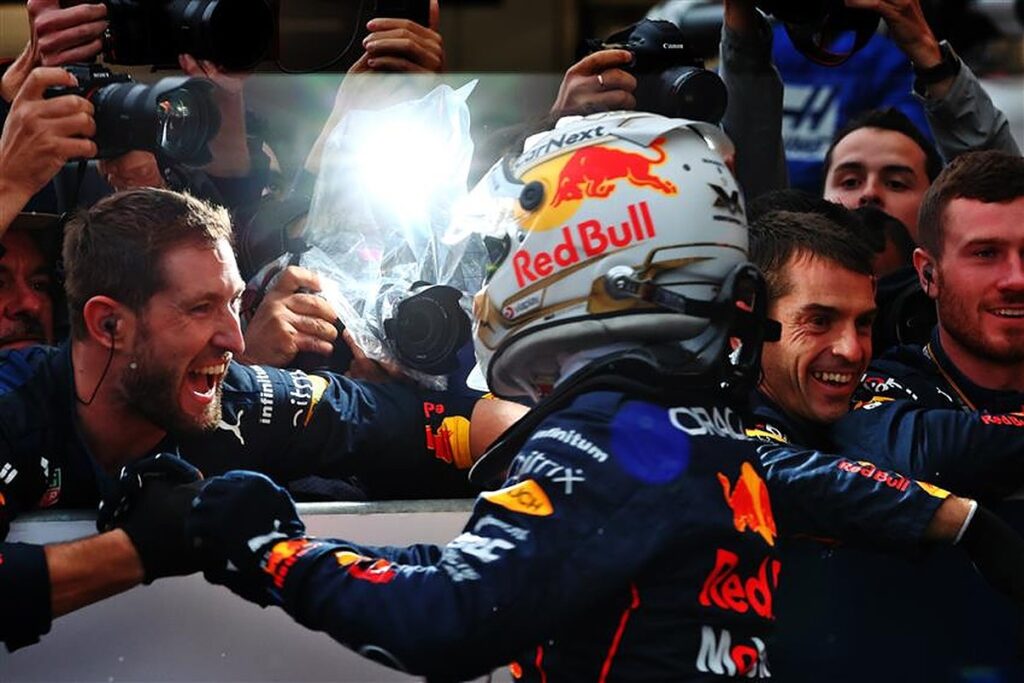 READ: Max Verstappen reveals disappointment with these race circuits
Ex-F1 driver Martin Brundle was quick to praise Verstappen and Red Bull following the season's climax in Abu Dhabi, where he hailed the side as "immense".
"It was a season dominated by Verstappen and Red Bull," Brundle said in his Sky Sports column.
"Points wise Max finished the equivalent of well over five GP victories ahead of Leclerc in second place, and Red Bull well over four victories ahead of Ferrari.
"A tale of numerous pole positions and victories along clever strategies, fast pit stops and strong reliability. Congratulations to them all at the track and in the factories, it was immense."
Article continues below
Whilst so much has been perfect for Verstappen this year, there have still been moments of controversy.
Verstappen was heavily criticised at the Brazilian Grand Prix for defying team orders, after refusing to let Pérez past for P6.
Red Bull breaching the 2021 budget cap also went down particularly badly with the sport and its fans, with Verstappen especially having been subjected to boos and jeers at multiple races during the year.
Verstappen even faced the unnecessary fan behaviour after winning the season finale, something Brundle found "very sad to hear".
"I was very sad to hear some boos for Max at the end, we have experienced that before for the likes of Schumacher, Vettel, Nico Rosberg and others over the decades for various reasons when fans get a strong feeling about something which has or indeed hasn't happened," added Brundle.
"Red Bull and Team Verstappen could perhaps have played smarter hands in Mexico and Brazil and over the cost cap, but nothing can take away from their utterly dominant performance this season."
The boos and jeers will likely only push Verstappen onto greater things, with many drivers in the past having used negativity from the fans as motivation.
READ: 'I was jumping on my bed': Pierre Gasly reveals important Helmut Marko moment
Putting that to the side, Brundle has predicted that it will take "some serious beating" for anybody to consistently compete with the 25-year-old, who appears to be very much the dominant driver of the current era of the sport.
"Max in particular is at a level which will take some serious beating in the next few seasons," said the former F1 driver.
"Hopefully Ferrari and Mercedes can close the gap, and drag the likes of McLaren, Alpine and Aston Martin along with them for a closer championship in 2023."