Following Sir Lewis Hamilton missing out on the 2021 Formula 1 Drivers' Championship to Max Verstappen last month, there have been calls for race director Michael Masi to be sacked.
Hamilton fans in particular have been pushing for Masi to lose his job, as a controversial decision made by the Australian at the season-ending Abu Dhabi Grand Prix ultimately cost the Brit his record-breaking eighth title.
Specifically, after a crash for Nicholas Latifi brought out the Safety Car late on in the race, Masi initially ruled that none of the lapped runners would be allowed through (as would be typical ahead of a restart) due to time constraints.
However, he then decreed that only the five lapped drivers between Hamilton and Verstappen – in P1 and P2, respectively – would be allowed to overtake the Safety Car and un-lap themselves.
Pivotally, as Verstappen had pitted for fresh tyres once the Safety Car was deployed while Hamilton stayed out to ensure he maintained track position, the Dutchman was able to use his tyre advantage to pass the Mercedes driver on the very last lap of the 2021 season to secure his maiden F1 crown.
READ: Kimi Raikkonen selling custom Ferrari for €1.8 million
The seven-time world champion got on the radio during the final lap to claim that the race had been "manipulated" – and many spectators and pundits have accused Masi and the FIA of manufacturing a dramatic climax to the 2021 season, at Hamilton's expense.
Mercedes immediately protested the race result, and after this was denied, they lodged an intention to appeal.
However, they withdrew this a few days later following the FIA announcing an investigation into the controversial end to the 2021 Abu Dhabi Grand Prix.
Article continues below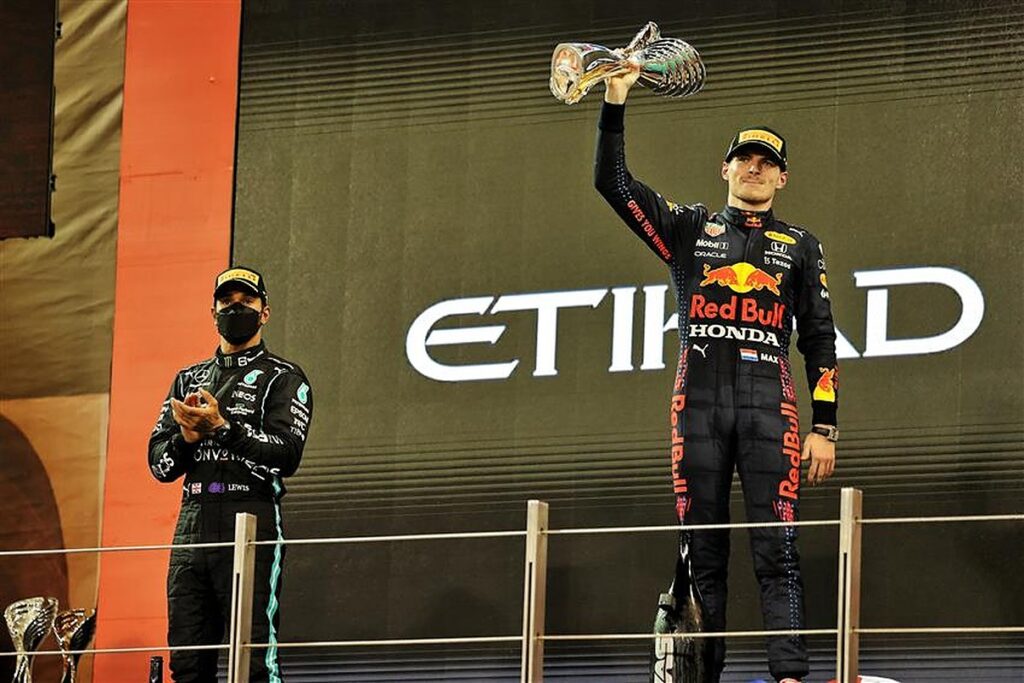 Earlier this week, it was reported that Mercedes dropped their challenge of the race and championship result after agreeing a deal with the FIA that will result in Masi being fired as race director.
The Silver Arrows, however, have reportedly denied striking a "quid pro quo" with the FIA for Masi's removal.
---
Do you think the FIA should fire Michael Masi due to his handling of the 2021 Abu Dhabi GP? Cast your vote below!
Follow us on Google News to never miss an F1 story