Sergio Perez will be left wondering what could have been after qualifying on Friday night, with the ever changing conditions making all of the drivers in Q3 interchangeable.
Every team and driver made the call to try and get a lap in on the slick tyres right at the start of the session, before the rain set in, strangely other than Charles Leclerc who went straight out on the intermediate tyres.
The Monegasque driver was furious over the team radio as he quickly realised that everyone else in the session was on the soft tyres, and had put in a much quicker lap that he was able to, but he was not the only one annoyed at Ferrari's decision making.
Red Bull had sent out Perez for a fast lap attempt and the Mexican driver was behind Leclerc on his out lap, with the Ferrari driver obviously slower than everyone else on track, the Scuderia made the strange decision not to pit their driver however, keeping Leclerc out to attempt a lap.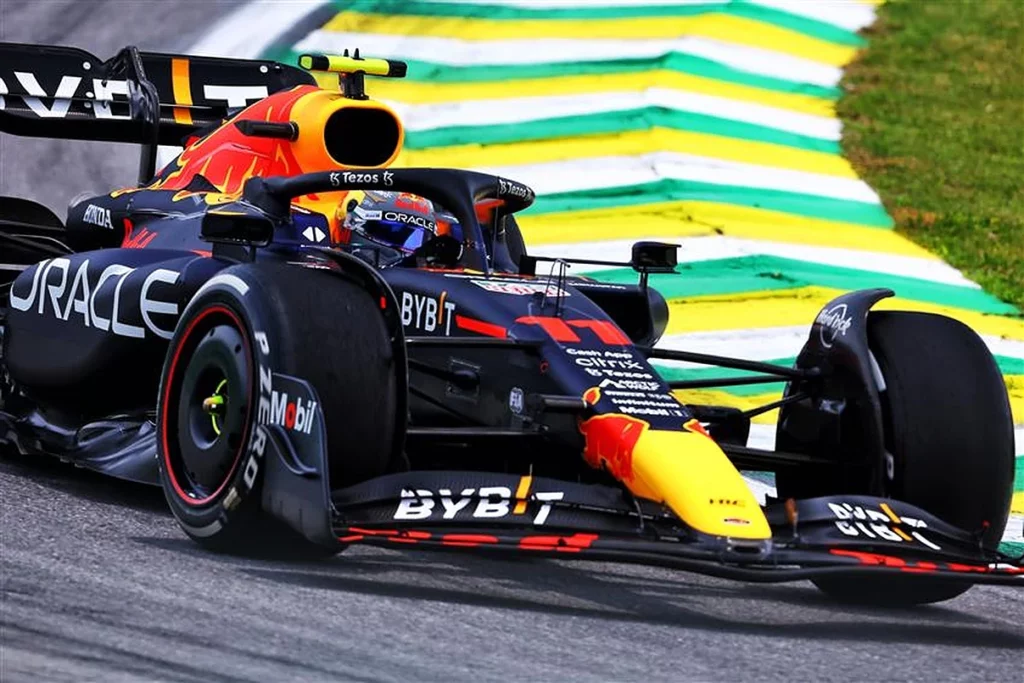 READ: 'I'm not harming': Pierre Gasly admits 'unpleasant and embarrassing' situation
This means that Perez was stuck behind Leclerc who was considerably slower on the intermediate tyres, ruining his attempt at getting a strong lap in on the softs before George Russell's crash red flagged the session.
"It was unfortunate, I don't know what Leclerc and Ferrari were doing," said the Mexican.
"It was very clear he was too slow on the inters on the out lap and I thought he was going to box. It was quite obvious to me he would box and get onto the slick tyres, but then he just stayed in front and I did my lap just behind him and unfortunately that meant I have lost too much.
"You will never know, but I think I could have been a lot higher, top three, [I] should [have] been."
Article continues below
READ: Max Verstappen breaks silence on FIA penalty for cost cap breach
This has been the story of the season for Ferrari, who time and time again have made strategy errors that have cost their drivers results on multiple occasions.
In Hungary the Scuderia pitted both their drivers for the hard tyres despite the data showing they were significantly slower than the other compounds, and they also pitted Leclerc for the fastest lap in Spa, a call which saw him lose a position to Fernando Alonso.
Leclerc has refused to throw his team under the bus in a recent interview, suggesting that fans do not have the insight to understand some of the team's decisions, and that any disagreements between team and driver will be discussed internally, not with the media.