Sergio Perez believes he receives more criticism than most over drivers because he races for Red Bull and also because of his nationality, with him using George Russell as an example.
Perez's 2023 campaign has been a confusing one, considering that he started the season as a genuine title contender after winning two of the opening four races.
However, he went on a huge downward spiral after finishing second in Miami, which all started with a Q1 crash in the Monaco Grand Prix.
It took Checo several races to return not only to the podium places but also to Q3, something he was criticised for because he has the best car on the grid.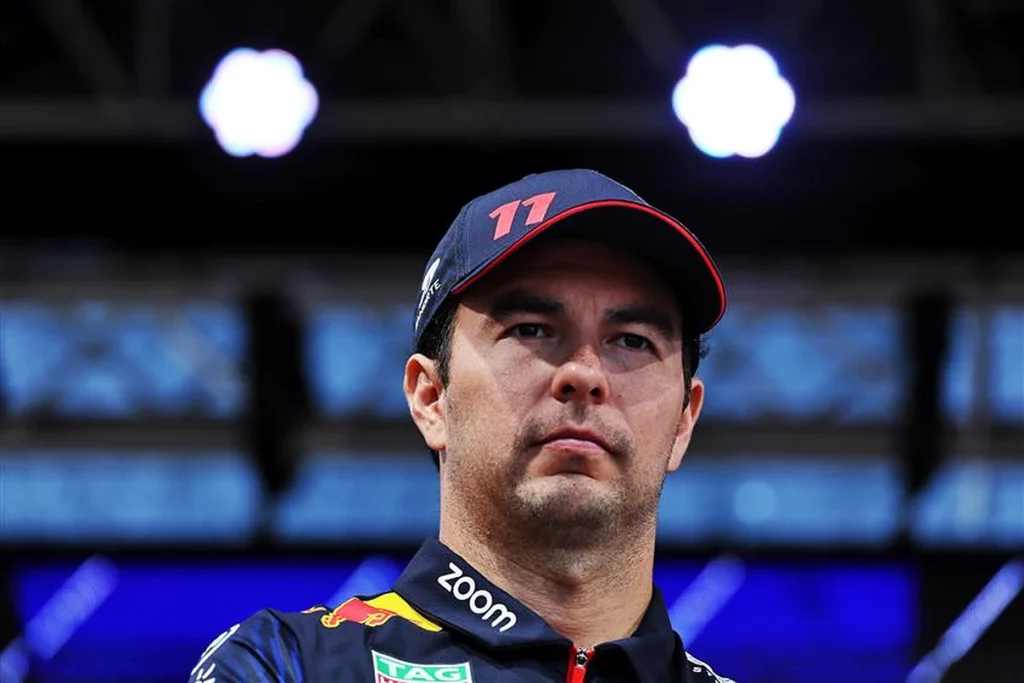 Want to work in Formula 1? Browse the latest F1 job vacancies
Whilst the 33-year-old was struggling to make Q3 mid-season, Max Verstappen was busy winning 10 races in a row.
Because there's such a big difference in performance between the two Red Bull drivers this season, there have been several calls from the media for Perez to be dropped for 2024, despite the fact he has a deal for next season.
Even Red Bull advisor Dr Helmut Marko hasn't ruled the option out, after admitting that in F1 absolutely anything can happen.
Just at the recent Japanese Grand Prix, Perez received significant backlash for a shocking performance, which saw him penalised twice.
Article continues below
He ultimately went onto retire from Honda's home race, whilst Verstappen cruised to victory to secure Red Bull the Constructors' Championship.
The negative media attention is clearly frustrating Perez, who insists that reporters didn't "talk about" George Russell crashing on the final lap of the Singapore Grand Prix.
Russell crashed out of P3 on the final lap in Singapore, something Perez feels wasn't scrutinised by the media.
He believes that if it was him who crashed on the final lap, then he'd had "three hundred media" saying that Red Bull should drop him.
READ: George Russell would be 'more vocal' if he didn't know Lewis Hamilton was above him
"We saw it with [George] Russell, in the last race he crashed on the last lap while second and they don't talk about it," Perez said, as quoted by Spanish outlet Marca.
"That happens at Red Bull and you have three hundred media saying that they have to take you out of your position.
"That's also how the team environment works and I also feel that the fact I'm Mexican is a big reason why."