Scuderia AlphaTauri has today unveiled its 2021 car in a live presentation held in a showroom in Salzburg, Austria and streamed all over the world.
In addition to having a notably different livery, AlphaTauri's new car also has an overhauled nose and front-wing.
READ: Brown Expecting 'Highly Motivated' Sebastian Vettel At Aston Martin
The front-end has adopted some components of Red Bull's 2020 car, the RB16, but it also features some all-new elements developed by Scuderia AlphaTauri in compliance with F1's token system.
The Italy-based team also presented its new driver line-up in today's presentation, with Pierre Gasly being retained and Japanese rookie Yuki Tsunoda making the jump to Formula One after an impressive season in F2.
In a statement released on Friday, Scuderia AlphaTauri said it will be looking to "challenge the top of the ultra-competitive midfield" this upcoming season.
Meanwhile, team principal Franz Tost took the opportunity to reaffirm Scuderia AlphaTauri's commitment to promoting young talent from the Red Bull junior programme.
"The decision to go for Pierre and Yuki in 2021 was taken because Scuderia AlphaTauri's philosophy is still to give talented young drivers from the Red Bull Junior Program the opportunity to step up to F1 and to educate them – this is why Yuki now gets his chance," Tost said.
Tsunoda raced in Formula Two last season as a member of Red Bull's junior team, and Gasly also made the jump to F1 via the programme.
Article continues below
"With Pierre on Yuki's side we have an experienced driver, who can help our Japanese rookie to develop faster, but at the same time we can aim for good results," Tost added.
"I think this pair is the best possible scenario to achieve both our targets, and I'm also confident this will be a successful one."
Meanwhile, Gasly said he is "ready to take on the role of team leader" and described Tsuonda as "a very quick driver."
"He will help us move the team forward – we will work together to achieve that," the Frenchman added.
"I really believe last year was the team's best in terms of the way it worked, the development, the performance and the way it managed the race weekends.
"I'm always hungry for more, and I'm sure we can achieve great things in 2021."
For his part, the young Japanese driver said he is focused on hitting the ground running and delivering results for the team as soon as possible:
"I've been lucky enough to spend some time with Scuderia AlphaTauri ahead of the season, so I'm already developing strong relationships and learning a lot from them – including Pierre, who is an incredible talent.
"My main goal is to learn quickly and deliver results as soon as possible, and I'm really excited to get started," he added.
Scuderia AlphaTauri finished seventh in last year's Constructors' Standings, with Gasly racking up 75 points and team-mate Daniil Kvyat scoring 32.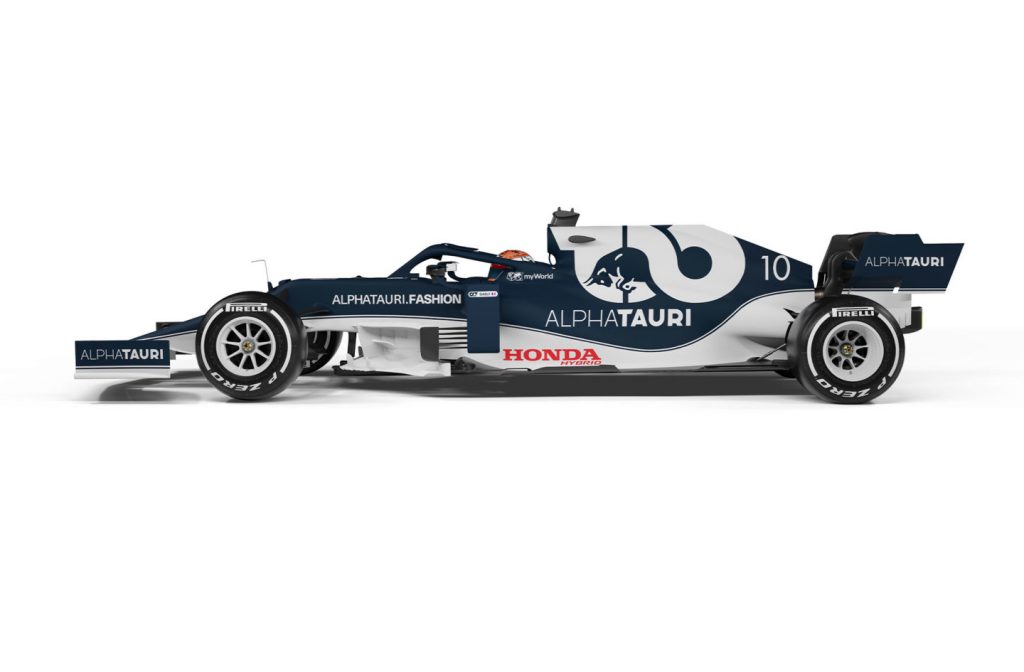 READ: Lewis Hamilton Hails 'Truly Inspiring' Marcus Rashford