Ferrari team principal Mattia Binotto has reservations regarding the removal of Michael Masi as race director in Formula 1.
Masi caused no shortage of controversy at last year's Abu Dhabi Grand Prix when he allowed a limited number of lapped runners to pass a late Safety Car, leading to a final lap overtake from Max Verstappen to snatch the title from Sir Lewis Hamilton.
The FIA later launched an enquiry into the late events, including the effect radio communications from Mercedes and Red Bull had on the 44-year-old during the late caution.
It had been suggested that Masi would be receiving help from Eduardo Freitas and Niels Wittich from 2022 onwards, but following a meeting with team principals on Monday, new FIA president Mohammed ben Sulayem confirmed that the Australian would no longer serve as race director.
It is as yet unknown whether he will retain his other responsibilities as safety delegate, track delegate and director of sports, but it is understood that he has been offered a new position within the governing body.
Binotto, who has previously defended Masi given the enormity of the tasks ahead of him during his tenure as race director, believes that the FIA have been looking too profoundly at the incident in mid-December.
"What happened in Abu Dhabi has been over-discussed, and over-analysed for months and weeks. I think the fact that it took so long is showing as well the complexity of the matter," he said.
However, he is supportive of the new measures being introduced, including the alternating role Freitas and Wittich will share, a virtual control room, and the return of Herbie Blash as senior advisor.
"Honestly, I think we can only improve. And if there is any lesson learned, I think that changes were required and decided for. We will support it," he affirmed.
Article continues below
"I think what is important, and that is really what I'm looking for, is full independence of the FIA in the decisions.
"I think that's the way it has to be in the decisions and the way that they're structuring themselves.
"I think that in order to have full independence, you need trust and as Ferrari we fully trust them."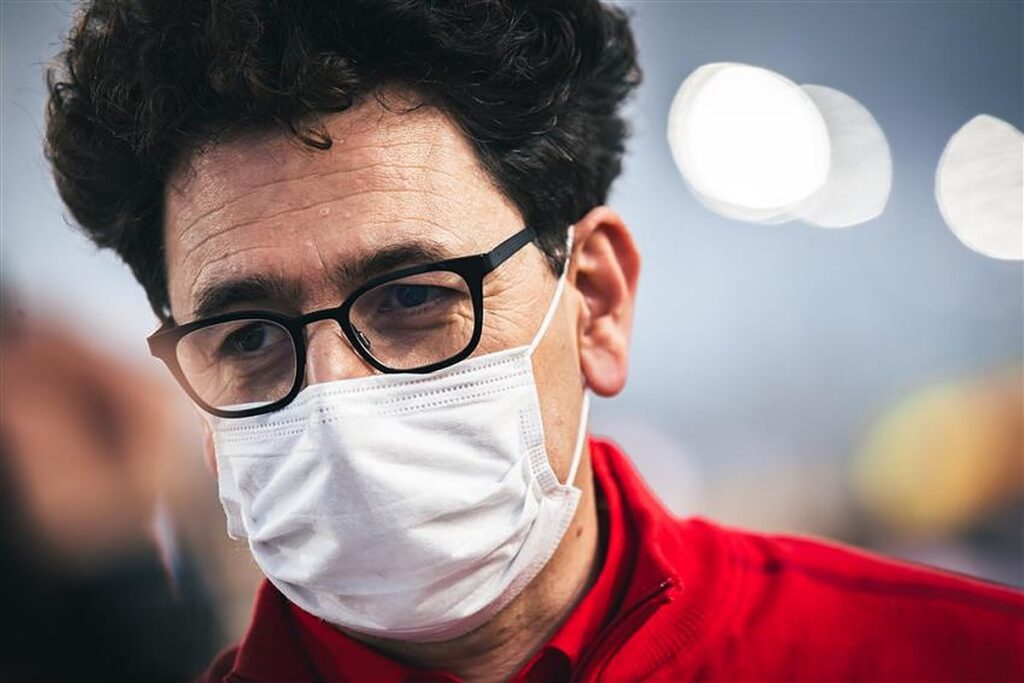 Carlos Sainz appeared a little more predisposed to welcome in the changes to the way races are adjudicated, but wishes Masi luck in his future endeavours, be they with the FIA or elsewhere.
"I personally would like to wish Michael all the best in his new role," he added.
"I'm sure he will be given a lot of responsibilities because we, as drivers, and for me at least I trust him in whatever he's done lately and he's done for the benefit of F1.
"I also welcome the new race directors and I'm sure they will have a very difficult task to complete. We saw the last few years in F1, it is a very difficult role, especially filling in the shoes of the late Charlie [Whiting], you know, that we all definitely miss."
Further, the 27-year-old is pleased that ben Sulayem, together with Peter Bayer who has been moved across as executive director of single-seaters, is introducing new measures to ensure the utmost consistency in the stewards' decisions.
Included in this is a vast reduction of radio messages from the teams, from whom one member will be allowed to make enquiries to race control, and the Spaniard ultimately hopes this will help to make things clearer.
"But we also accept that this role needs to be done properly. It needs to be done and supported, like the FIA is planning," he explained.
"So I actually like what I see on the ideas from the FIA. Hopefully we can keep improving as a sport and the ruling of the sport can keep improving to give more clarity to all the F1 drivers, but also for the fans and teams."
Sainz will continue to line up alongside Charles Leclerc at Ferrari in 2022, and is currently negotiating a new contract with Binotto to keep him at the Scuderia beyond the end of the upcoming season.