Red Bull have announced that Oracle will become the team's title sponsor from 2022 onwards.
The news was officially announced during Red Bull's unveiling of their new car for this season, and the new deal penned with the tech company is worth $100 million a year for the next five years, according to the Associated Press.
This makes it one of the most lucrative partnerships in the pinnacle of motorsport.
Team principal, Christin Horner, has accredited Max Verstappen's maiden championship success in 2021 partially to the logistical assistance Oracle gave them as a regular sponsor.
"Oracle Cloud enabled us to make race-day decisions that helped Max Verstappen win the 2021 Drivers' Championship," he commented.
"Discovering and reacting to opportunities quickly is crucial to our success on and off the track, and Oracle are integral in that effort. Every element of our performance is driven by data analysis.
"Having Oracle as our title partner shows the confidence we have in their expertise and their ability to deliver a true competitive advantage."
Executive vice-resident and chief marketing officer of the company, Ariel Kelman, praised Red Bull's adaptability to an ever-changing technological world, and believes that the Milton Keynes squad will continue to grow with the help of Oracle.
"Red Bull Racing has been more committed than any other F1 team in its use of technology to gain an edge, and it is paying off," he said.
Article continues below
"Our commitment to this partnership reflects our belief that OCI is a strategic weapon on race day, helps create the most exciting fan experience in sports and can define the future of F1.
"Oracle Red Bull Racing is, and will continue to be, the most forward-thinking and innovative F1 team in the world."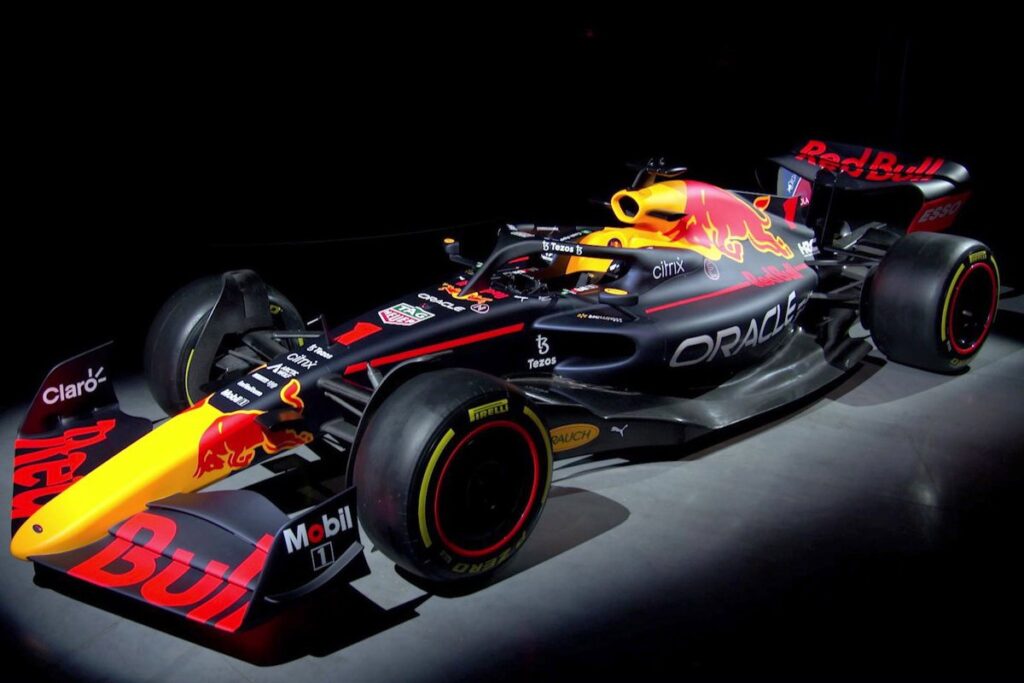 While Verstappen dramatically claimed the Drivers' Championship on the final lap of the Abu Dhabi Grand Prix last year, Red Bull narrowly missed out on their fifth constructors' crown, with Mercedes winning their record eighth consecutive title.
The car revealed yesterday is not likely to look the same as the one rolled out for the first race of the season in Bahrain, with advisor Dr Helmut Marko previously suggesting that upgrades will be added before 2022's curtain raiser on 20 March.