Sergio Perez's chances of securing a podium finish at the Spanish Grand Prix were hindered by an unpenalised move from George Russell, according to Red Bull team principal Christian Horner.
During the first lap of the race, Russell attempted to overtake Nico Hulkenberg's Haas but decided to veer left off the circuit, utilizing the run-off road to avoid a collision. He remained left of the designated cones before re-joining the track behind Hulkenberg, whom he successfully passed two corners later.
Despite the incident catching the attention of the Formula 1 stewards, no investigation was deemed necessary, sparing Russell from any potential penalties.
Russell's manoeuvre occurred after he made an impressive start, surging past Perez, who was one position ahead of him on the grid.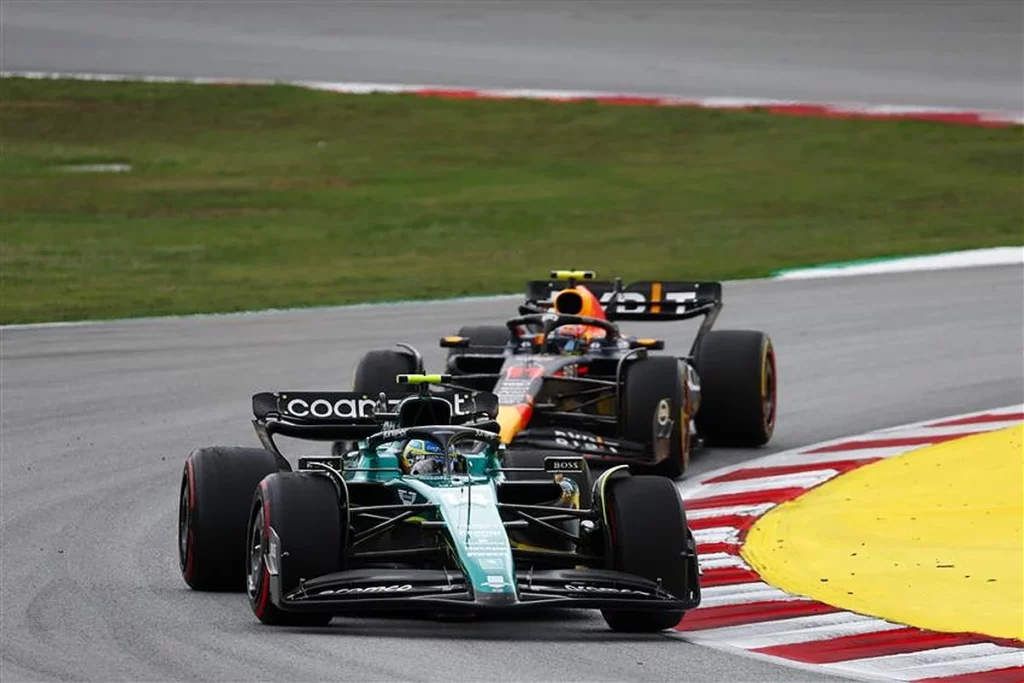 Want to work in Formula 1? Browse the latest F1 job vacancies
Horner believes that this move ultimately denied the Mexican driver a spot on the podium. Perez ultimately finished in fourth place, trailing the two Mercedes drivers who occupied the podium.
Speaking to Sky Sports after the race, Horner stated, "[Perez] lost out in the early laps. He didn't have a great start. George managed to get away with running off the track, not receiving a penalty for that.
READ: Zak Brown suggests Oscar Piastri should've been closer to Lando Norris
"I think that was the difference at the end of the day. Checo's race was getting stronger and stronger. In that last stint, in particular, he was coming back very strong. There were just not enough laps to secure that podium."
Article continues below
Horner's remarks highlight his belief that the missed opportunity for Perez to challenge for a podium finish was influenced by Russell's unchecked move. Despite Perez's resilient performance and a late charge in the race, time constraints ultimately prevented him from closing the gap and securing a place among the top three.
As the battle for positions intensifies in the fiercely competitive Formula 1 championship, every strategic move and incident carries significant implications. The outcome of the Spanish Grand Prix serves as a reminder of the fine margins that can separate drivers in their pursuit of success on the track.