Red Bull advisor Dr Helmut Marko insists that, though Max Verstappen has been the more consistent performer this year, he does not take precedence over team-mate Sergio Perez.
The Mexican out-qualified Verstappen for the second time this season last time out in Monaco as he started the race third, and was given an excellent strategy by his team as he jumped both Ferraris to win the race.
The result leaves him 15 points behind leader Verstappen in third in the Drivers' Championship, with Ferrari's Charles Leclerc sandwiched in between them, nine points off the lead.
READ: Ex-F1 driver explains how Norris is 'damaging' Ricciardo at McLaren
It is all to play for this weekend in Baku, and perhaps for the rest of the season, so Dr Marko sees no reason why Perez cannot compete for the world championship up against Verstappen.
"He (Perez) can become world champion," he said in an interview with n-tv.
"But for that he has to have the speed so he can clearly beat Max on the track.
"We generally have no team orders or a number 1 policy, if you compare the results, it's four wins for Max and one win for Perez, so Max is the more consistent.
"In terms of absolute speed, Max is the one who dominates but we'll see how it develops."
Article continues below
Perez lamented a "very unfair" call from the Austrian side for him to move over to give Verstappen the win in Spain after the Dutchman was ultimately given the better strategy following a mistake that had put him behind the 32-year-old.
Dr Marko reiterates that it was important to play the team game, and having their drivers squabble unnecessarily over a fairly inevitable result would not have been wise.
"Checo was told to let Max pass as soon as possible as he had a chance of winning. They were on two completely different tyre strategies and Max's worked better," added the Austrian.
"It was about the win and the team points."
As for Perez's pace in Monaco, the 79-year-old indicates that the reigning champion is not quite at one yet with the handling of the RB18, which was costing him time through Turn One in particular.
"In Monaco he (Max) had problems in just one corner over all four practice sessions, which put him behind Perez," stated Dr Marko.
READ: Williams claim Albon performing 'at least as good' as Russell but warn against making comparisons
"The handling is not to his liking yet as he wants a car that has absolute grip at the front."
Red Bull narrowly missed out on the Constructors' Championship to Mercedes last year as Verstappen defeated Sir Lewis Hamilton to the drivers' crown.
As they go in search of their first team success in nine years, Dr Marko is adamant that they have the ideal line-up to do so.
"The chances are good because we have two strong drivers," he said.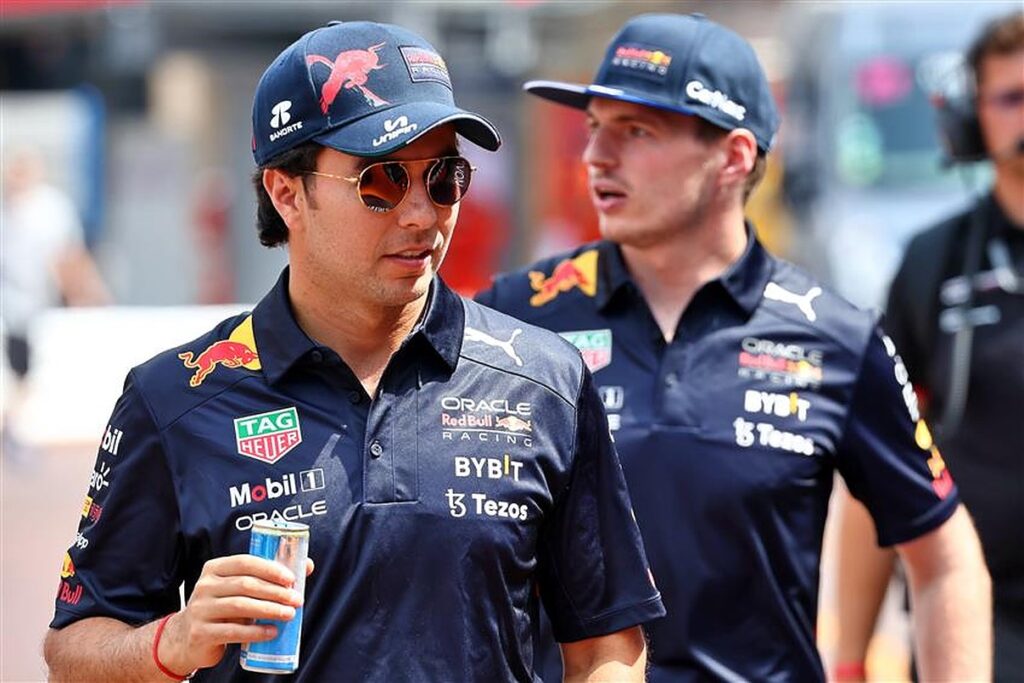 "Perez has improved and thanks to the technical change, he's getting on much better with the car.
"We still have to work on reliability because three failures is too many, but in terms of speed and consistency, we're able to have a serious word about the constructors' championship."
With both his drivers battling for the title, Dr Marko indicates that Leclerc is currently their "strongest competitor."
The other Ferrari of Carlos Sainz is yet to really involve himself in the championship battle, but a maiden career victory this weekend in Baku might just go some way towards putting him in the conversation.