Having been around for a couple of years, the 'Liked by Pierre Gasly' meme has come to the fore in the early part of 2022 after more and more people cottoned onto his activity.
Gasly has become renowned for leaving a like on posts about Formula 1, random memes and everything in between – if you see a funny post about just about anything while scrolling on Instagram, chances are you will see the Frenchman's name on the list of likes.
The 26-year-old has an appreciation for the memes and work that people put into their content – perhaps even the love affair with team-mate Yuki Tsunoda – so he spends a lot of his free time liking everything he sees.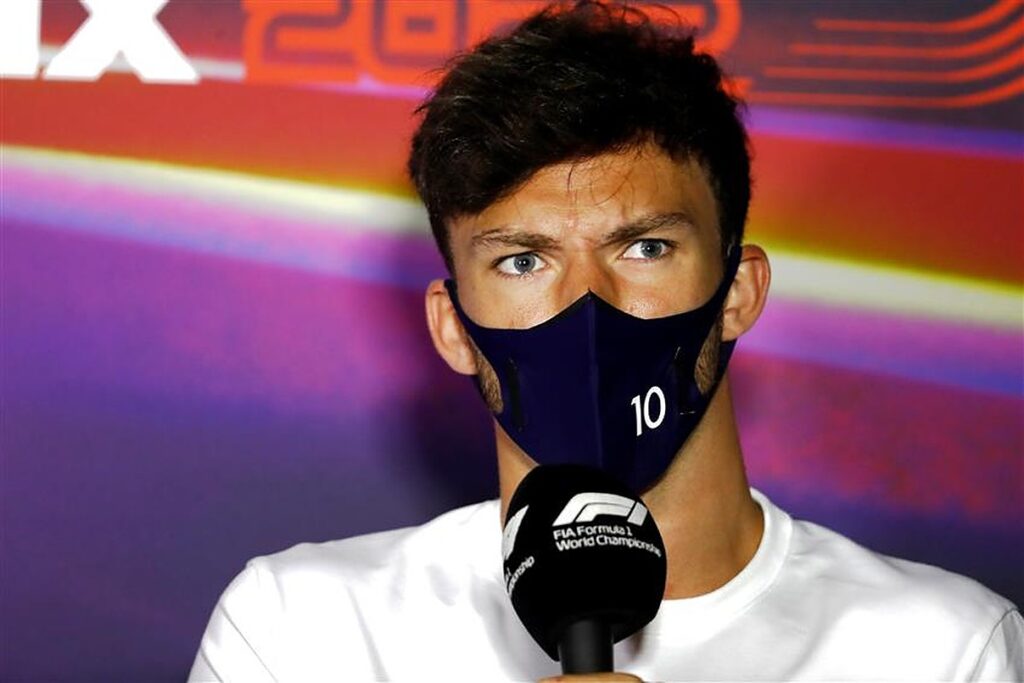 READ: Mercedes boss suggests Hamilton would be ahead of Russell without 'bad luck'
"About 1000 posts on Instagram," he said during an AlphaTauri Q&A.
"I just love people's imagination and memes – the stuff you see out on the internet these days is hilarious.
"I also do like some real content, you know, like it's not all about jokes. I just love travel and anything out there, I just like.
"I like stuff, I show my support, I show my love, I like to spread my love!"
The AlphaTauri social media admin recently posted a video of Gasly sat in his driver room with four phones on the table in front of him, swiping all of them and double tapping every post that popped up.
Article continues below
As it turns out, this was not far off, because the winner of the 2020 Italian Grand Prix uses two phones to view and like social media posts.
"It is me, it is me and I have two phones actually, so I'm just going like on both phones!" quipped Gasly, imitating a swiping motion.
"It is me all the way. I don't know, I just have quite a heavy thumb, so I just like quite a bit!"
READ: 'That doesn't help': Ferrari fans fired warning about Charles Leclerc
So there we have it, the debate as to whether Gasly has a social admin doing his liking for him or not has been settled.
'Liked by Pierre Gasly' really does mean liked by Pierre Gasly.