Some of Red Bull Racing's radio messages this season have been questionable, with Sergio Pérez having been told on more than one occasion to allow Max Verstappen past.
Despite this, Pérez is still within a reasonable distance of the championship leader, however, the Mexican's hopes took a big hit at the recent Canadian Grand Prix following a reliability-based retirement.
Pérez has twice been made to yield the race lead to his team-mate, both at the Spanish and Azerbaijan Grand Prix.
One would like to think that with both in title contention that they'd be allowed to fight, this doesn't seem to fit with Red Bull's plan though.
Whilst Verstappen has begun to dominate the championship, it is still far too early to deem who the World Champion will be, with 13 rounds still remaining.
Following Pérez' retirement in Montreal, Verstappen now leads the standings by 46 points.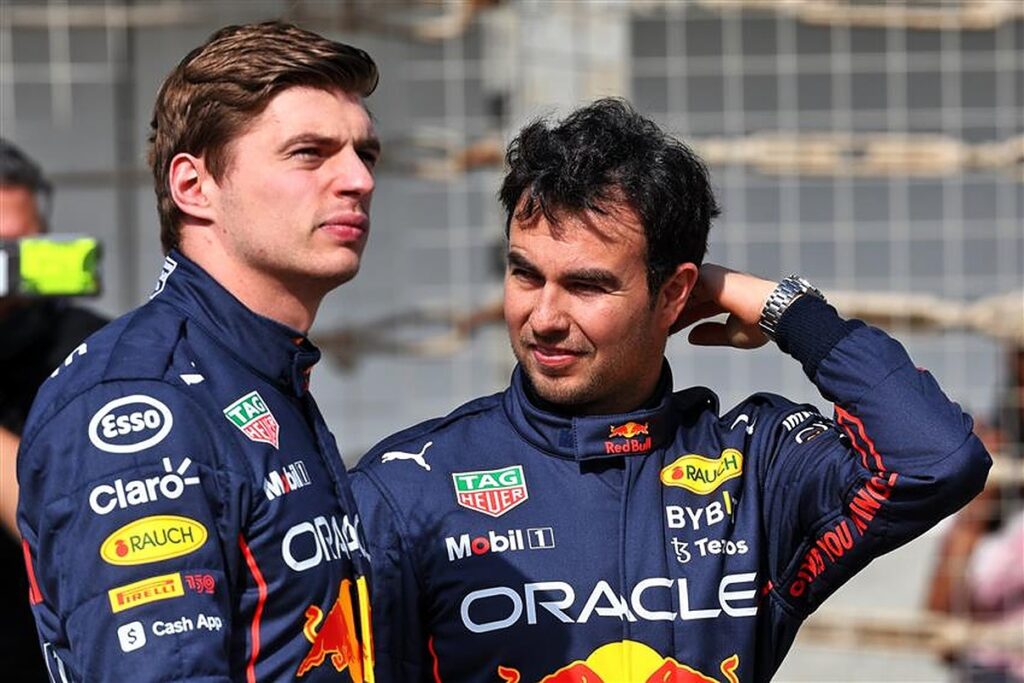 READ: Red Bull told to sign Vettel as Verstappen's team-mate
This could quickly change though, with Red Bull's reliability not being relatively strong.
It appears that for the time being though, Pérez' role is very much to support his Dutch team-mate, something which Romain Grosjean fully believes.
Article continues below
"No, Max is the number one and Sergio is number two," the Frenchman said when asked if the Red Bull drivers were treated as equals, as per GPFans.com.
"That is the way Red Bull has always worked and all the radio communications you get in the race, even in Baku, the message to Perez was 'no fighting'.
"I mean, he was leading the race, why wouldn't he fight to keep the lead?
"It is very clear at Red Bull and to be fair, Max has done such an incredible job for the team, that it is kind of normal that he has the priority."
Azerbaijan was a prime opportunity for the pair to finally battle, with them being well clear of the pack.
Again though this wasn't allowed by the team, with team principal Christian Horner saying at the time that the message for "no fighting" was due to the drivers being on different strategies.
"I think today wasn't strictly team orders," he said in Baku.
"It was just a question of you've got a faster car and a slower car and Max had a significant pace advantage on Checo at that point, and Checo had quite heavy graining on his tyres.
"So it was a question of 'guys, let's not put each other against the pit wall here if one car is quicker…concede and let's focus on getting the best result for the team'."
Pérez had begun to close the gap to Verstappen in the championship, however, his gearbox issue in Canada has left the Mexican with a mountain to climb.
The 32-year-old analysed the problem with Sky Sports F1, where he labelled the reliability problems as "extremely painful".
"The reliability issue again," he replied when asked what happened.
"It felt like I lost drive and got it stuck in gear. I don't know what really happened. A very disappointing day to go away with zero points from a weekend that hasn't been perfect but I still believe that we were on track for a result.
"Having these errors is extremely painful," Pérez admitted.