Timo Glock, the former Toyota and Marussia Formula 1 driver, has drawn attention to the mounting pressure faced by Lando Norris within the McLaren team due to the impressive performance of his teammate, Oscar Piastri.
Glock believes that Norris is now grappling with an 'issue' as Piastri's remarkable abilities pose a formidable challenge that even his previous teammates, Carlos Sainz and Daniel Ricciardo, could not muster.
Norris's journey at McLaren saw him easily outpace Ricciardo during the Australian's two-season stint with the team in 2021 and 2022.
Despite Ricciardo's seven Grand Prix wins, he struggled to adapt to the team's car, particularly on corner entry, which eventually led to McLaren parting ways with him a year ahead of his contract expiration.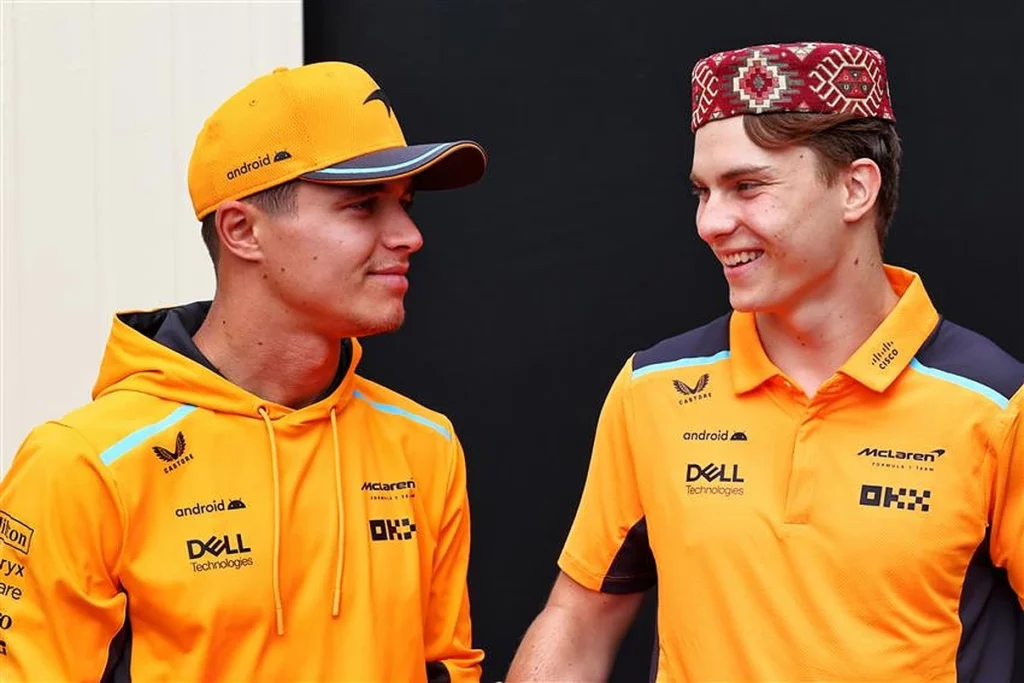 Want to work in Formula 1? Browse the latest F1 job vacancies
To replace him, the team brought in fellow Australian Oscar Piastri, whose debut F1 season has shown immense promise and the capacity to apply pressure on Norris.
Initially, Piastri had to patiently await his opportunity to prove himself in Formula 1 as he acclimated to McLaren.
After a year on the sidelines, the 22-year-old Melbourne native finally made his Formula 1 debut in Bahrain.
His path to F1 included winning the Formula 3 title in 2020 and the Formula 2 title in 2021.
Article continues below
Adding to the dynamics of this intra-team rivalry, McLaren prioritised Norris by providing him with upgrades ahead of Piastri at the start of the season.
However, once Piastri had a car that could fully showcase his talents, he rapidly climbed the grid. Piastri has consistently proven himself to be a formidable contender alongside Norris.
A significant highlight of Piastri's performance was his third-place qualification at the British Grand Prix, where he trailed Norris by a mere 0.131 seconds.
With McLaren's upgraded car, he even challenged Max Verstappen of Red Bull Racing for the second position during the initial laps.
Unfortunately, a safety car intervention denied Piastri a well-deserved podium finish.
Piastri's impressive results have continued to roll in since receiving McLaren's upgrades.
He secured a commendable fifth place in Hungary and qualified second for the Sprint race at the Belgian Grand Prix, maintaining his position.
Notably, in the recent Italian Grand Prix, Piastri outqualified Norris for the third time in a row.
In addition to outperforming Norris on the track, Piastri has also managed to maintain his position during intense early exchanges.
McLaren's decision to provide Norris with an early pit stop allowed him to undercut his teammate, resulting in contact between the two as Piastri exited the pits on Lap 24.
Norris had already been frustrated, asking the team to prompt Piastri to 'pick up the pace.'
Timo Glock, analysing Norris's tetchy radio communications and evident frustration, sees these as clear signs of the mounting pressure within the McLaren team due to Piastri's impressive performances.
Glock anticipates that tensions within McLaren are likely to escalate as Piastri continues to build momentum, a phenomenon that Ricciardo never quite achieved.
In his column for Sky Germany, Glock remarked, "With Lando Norris, I've noticed in several races that he is annoyed on the radio or comes across as annoyed.
"You never know in the heat of the moment whether he means it. But it's an issue because he now has a teammate who puts a bit of pressure on him and drives at his level.
READ: Toto Wolff's warning to Lewis Hamilton and George Russell
"I'm excited to see how this develops because Oscar Piastri is getting closer and wants his chances, too.
"I can understand that he is showing his displeasure by being strategically placed behind Norris.
"You can wait for things to get a little more restless at McLaren."