It did seem as if Nyck de Vries' window of opportunity in Formula 1 had passed, as no team had decided to take a gamble on the Dutchman in 2022 despite his championship victories in both Formula 2 and Formula E.
The 27-year-old got a shock call up in Monza however, as the Williams driver Alex Albon was forced to withdraw from the race weekend as he was suffering with appendicitis.
De Vries went on to score points in his debut F1 race, despite driving clearly the slowest car on the grid, as proved by his temporary teammate Nicholas Latifi's struggles.
The Dutchman quickly became hot property as teams were stunned by his impressive performance in Monza and despite his links to Mercedes as their reserve driver, De Vries signed for AlphaTauri ahead of the 2023 season.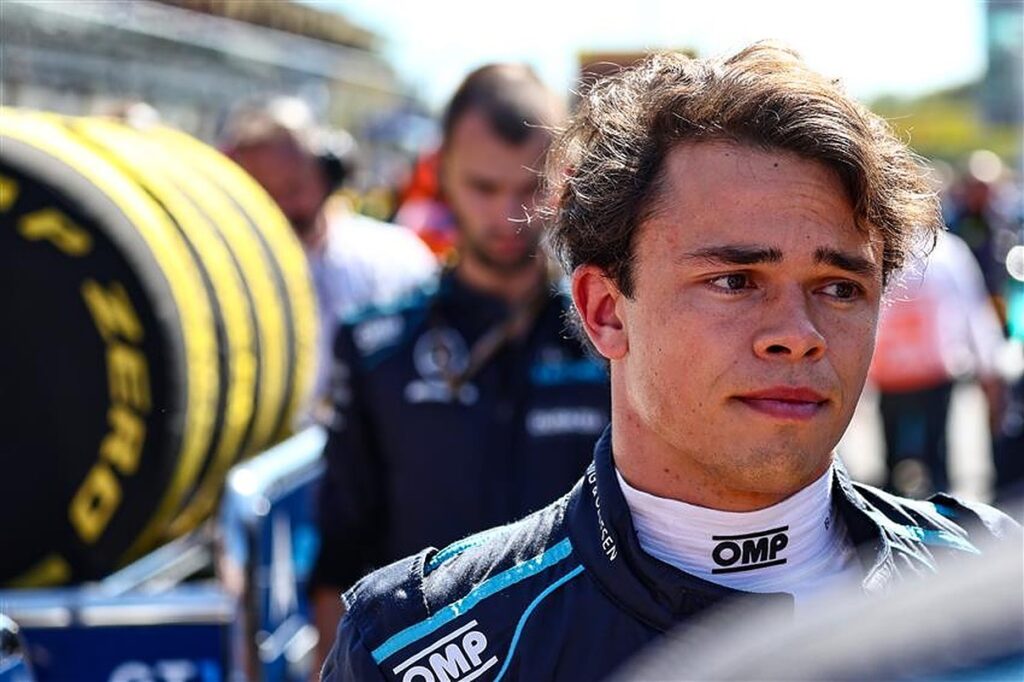 READ: Max Verstappen's girlfriend compares him to disgraced figure
De Vries has been tipped to eventually replace Sergio Perez at Red Bull, as his current friendship with fellow countryman Max Verstappen could lead to a strong partnership with the energy drink giants.
The two Dutchmen have known each other since the junior racing categories, despite being two years apart in age and De Vries has explained exactly how close he is with the two-time world champion.
"Max and I have known each other since a very young ages, as we grew up karting at a similar time, although we've never actually raced against each other," he said.
"The first time we actually raced together was in Monza last year, and we happened to be next to each other on the grid, so that was amazing.
Article continues below
"We have a great relationship, the way we grew up in racing, with our fathers being very involved and karting through Europe has been very similar and we have a great respect for each other. We're obviously from the same country, speak the same language and we just get along.
READ: 'Popes of separate churches': Otmar Szafnauer defends himself over Aston Martin comment
"Despite the fact that I'm older, it almost feels like Max is my big brother within the Formula 1 paddock, he's obviously achieved a lot and has so much experience already."
Mercedes team principal Toto Wolff has claimed that he would welcome the challenge of battling his former reserve driver, should he ever make the move to partner Verstappen at Red Bull.
De Vries will be paired with 22-year-old Yuki Tsunoda in 2023, someone who Pierre Gasly has backed to become the team leader at AlphaTauri, despite being five years younger than his new teammate.