Sky Sports F1 reporter Ted Kravitz revealed after Sunday's Japanese Grand Prix that the FIA are wanting to clear up a loophole exploited by Red Bull, something which Kravitz labelled as "clever".
Perez endured an absolutely shocking Sunday at Suzuka, which saw the Mexican retire twice.
Starting from fifth, Perez collided with Carlos Sainz on the run into Turn 1, something which broke his front wing endplate.
The collision with Sainz then sent Perez into Lewis Hamilton, who was forced onto the grass by the Red Bull driver.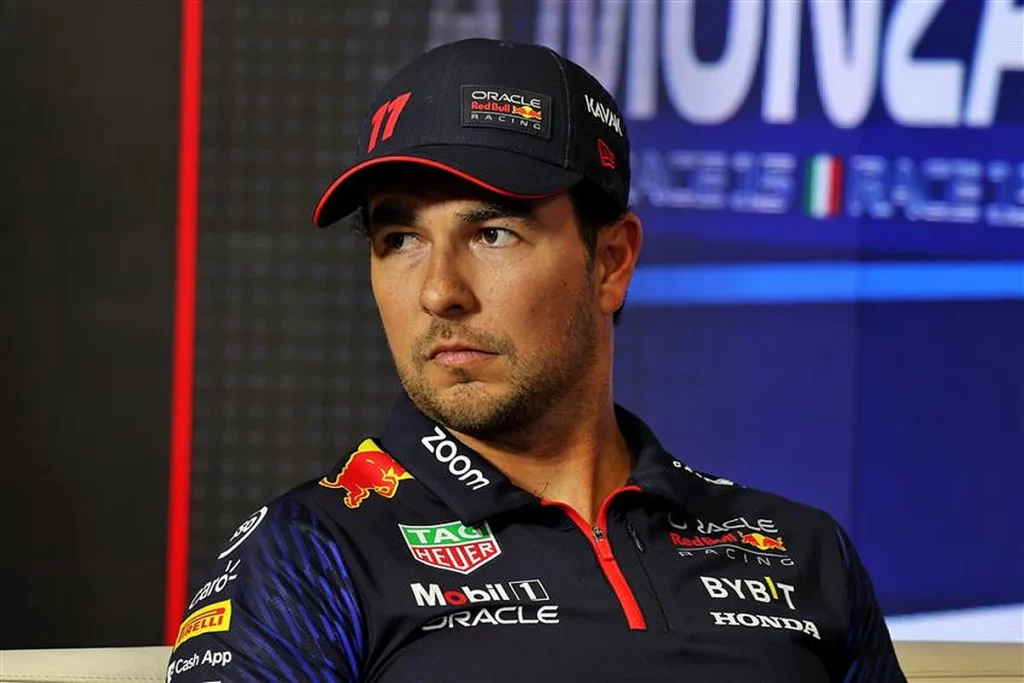 Want to work in Formula 1? Browse the latest F1 job vacancies
Perez pitted for a new front wing which sent him way down the order, in what was in many ways the start of the end of his race.
When entering the pits, the race was neutralised behind the Safety Car; however, Perez still overtook other drivers.
This saw him slapped with a five-second time penalty.
Not long after pitting for a new front wing, Perez attempted a massively late move on Kevin Magnussen at Turn 11, which resulted in the Red Bull driver hitting the Haas driver, causing him to spin.
Article continues below
Perez was slapped with a second five-second time penalty for this, although the 33-year-old came into the pits for another new front wing before it was awarded.
Red Bull retired Perez from the race moments later.
By bringing Perez into the pits to retire his car, the Mexican served one of his penalties, leaving the second still to serve.
Interestingly, Red Bull allowed Perez to rejoin the race several laps later so that he could serve his second time penalty, to avoid a potential grid penalty at the Qatar Grand Prix.
Once Checo had done this, Red Bull retired Perez from the race again.
It was a clever way of getting around the rules by Red Bull, which Kravitz revealed the FIA are keen to block.
"He [Perez] was a DNF, then he was not, then he was a DNF again," Kravitz said on his post-race Sky Sports F1 show 'Ted's Notebook'.
"He clashed with Hamilton at the start, had to pit under the Safety Car for a new nose. He served one penalty but not all of them. He overtook under Safety Car and got a five-second penalty, then he hit Magnussen and had another pitstop.
"They stopped him for seven or eight laps then realised that there is a loophole in the rules that means… the rule says: "The stewards may impose a grid penalty at the next race if you don't serve your five-second penalty for certain infringements.
"'May' doesn't mean 'will'.
"Jonathan Wheatley [Red Bull sporting director] and the team were thinking that it's possible, and maybe likely, that the stewards will impose a grid penalty at the next race if they haven't served their penalty.
"They saw that loophole. They asked the FIA if they agreed that, if they rejoined the race and served the penalty that it would be cleared up. The FIA said yes, so they did it, and it worked.
"I think Checo was already in his jeans, having an ice cream!
"I can tell you that the FIA, after seeing this loophole, are minded to close it off quite quickly for the next race.
READ: Max Verstappen penalty reviewed after George Russell lashes out
"To say that, for certain infringements if a penalty has not been served, it must be a grid penalty at the next race.
"They won't let Red Bull get away with gaming the rules. It was clever, don't get me wrong! Really clever. If I was the team manager I'd say 'definitely do it!'
"It was great but the FIA, apparently, aren't too happy about it."