Max Verstappen has poked fun at Mercedes boss Toto Wolff after his team-mate crashed out of a virtual endurance race.
The Dutchman won the 2021 F1 Drivers' Championship after narrowly defeating Sir Lewis Hamilton at the season-ending Abu Dhabi Grand Prix.
The Mercedes driver was on course to win the season finale and claim his record eighth championship, but a late Safety Car and a controversial decision by Michael Masi ultimately allowed Verstappen to overtake him on the very last lap of the season.
Reacting to Masi's decision to allow the lapped cars between Hamilton and Verstappen to un-lap themselves, Wolff got on the radio to describe the move as "so not right" and exclaimed "No, Michael! No!"
Verstappen made fun of Wolff's reaction to the end of the race during a virtual event he was competing in.
READ: Andretti on Verstappen triumph: 'Things will never be the same, they'll be better'
After one of his team-mates was punted out of the race by a competitor, the Red Bull driver joked that he will complain to Masi.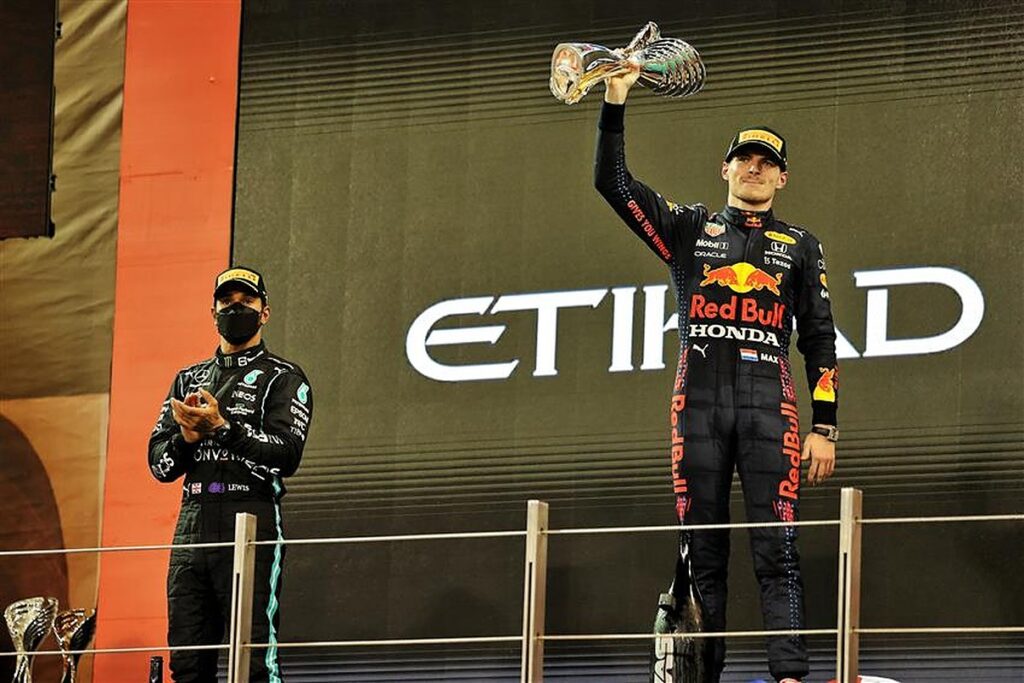 "So instead of losing the spot [position], he just shunts you out of the way. I will report it to Michael Masi," Verstappen joked.
He then mockingly shouted "No, Mikey! No!" as a reference to Wolff's outburst in Abu Dhabi last month.
Article continues below
Following the controversial end to the 2021 championship, Hamilton is reportedly considering retiring from Formula 1 – and Wolff has admitted that he can't guarantee the Brit will be on the grid in 2022.
Verstappen, for his part, has said he would like Hamilton to remain in the pinnacle of motorsport and not retire as a result of the heartbreak he suffered last year.
Follow us on Google News to never miss an F1 story