2016 world champion Nico Rosberg believes that Sebastian Vettel and Mick Schumacher would share a more hostile relationship were they to fight each other for the title.
Vettel had a close bond with Schumacher's father and seven-time champion, Michael, and this legacy continued when he formed a close friendship with Mick.
The pair have contested the race of champions together – as the four-time champion did with Michael for many years – and they have given us a lot of wholesome moments to enjoy in the paddock since the 23-year-old's arrival with Haas in 2021.
Rosberg was good friends with Sir Lewis Hamilton as they grew up karting together – they would spend hours on the road with their fathers Keke Rosberg and Anthony Hamilton – and this would also carry over to F1 when the German joined Williams in 2006, before Hamilton signed with McLaren a year later.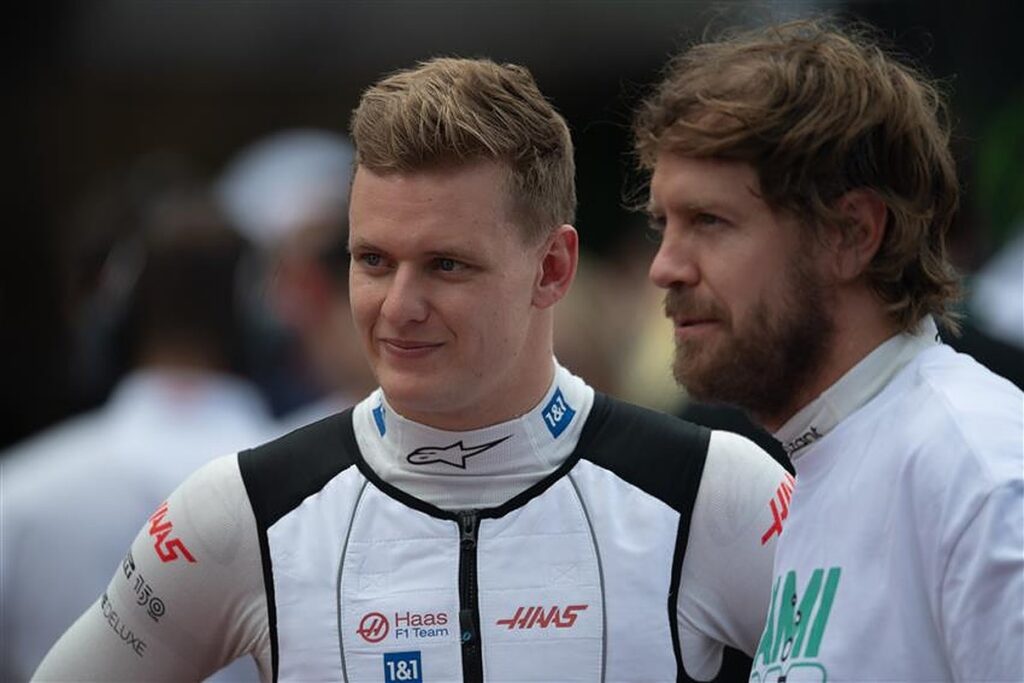 READ: Nico Rosberg provides update on his relationship with Lewis Hamilton, insists he doesn't regret Mercedes tensions
A year of healthy friendship together at Mercedes in 2013 quickly turned into a bitter rivalry in 2014 as the pair spent three years battling it out for the world title, and they are trying to reconcile their relationship following multiple fallouts.
This, ultimately, is just something that happens when two competitors do battle for one of the most prestigious prizes in all of sport.
"There can be no friendship when you're fighting one-on-one for every victory and title, I don't think that's possible," said Rosberg.
"There's so much at stake, it doesn't work in the long run but Mick and Sebastian are not rivals for first places."
Article continues below
Schumacher and Vettel came together in Miami when they were fighting for ninth, and they walked away from the race with no points.
They made up quickly afterwards, but Rosberg is not convinced that this would have happened if the win were at stake.
"Mick crashed into Sebastian in Miami, if it had been about first place, Vettel would have been in a completely different mood after the race," he added.
"But it was about the places in the midfield, so you can overlook that. It's incredibly nice that Sebastian supports his buddy Mick so much."
Schumacher has scored points in both of the last two races in Silverstone and Spielberg having gone 31 race entries without finishing in the top 10.
The young German had been coming under pressure from the media and, indirectly, his team boss Guenther Steiner, but he is showing the tremendous pace and, at times, anger that a driver needs to succeed.
"Mick has had difficult weeks, so we're all delighted that he's now made a nice breakthrough," stated Rosberg.
"Formula 1 is fast-moving, he had to take a lot of criticism."
Steiner had previously criticised German media for trying to drive a wedge between Schumacher and Haas, but there is nothing but positivity around the 2020 Formula 2 champion now.
"When I open the newspapers these days, I don't read any criticism about him at all," added Rosberg.
Schumacher's first points in Silverstone materialised after he narrowly lost a battle with Max Verstappen and his wounded Red Bull at the end of the race, and he showed his angrier side in Austria as he took his best finish of sixth.
READ: Valtteri Bottas gives verdict on George Russell beating Lewis Hamilton at Mercedes
The last two races – particularly Silverstone – will have been extremely significant for the Haas driver in Rosberg's eyes.
"It only took one race, an eighth-place finish a great duel with Verstappen in Great Britain and everything is forgotten again," he explained.
"That's the crazy thing about our sport, but also the nice thing for Mick.
"Psychologically, that's incredibly valuable for him because he's now finding a positive mental spiral.
"That carries him and that helps him in the coming races."
Schumacher has risen to 15th in the Drivers' Standings after scoring in the last two races, while he and Kevin Magnussen have lifted Haas to seventh in the Constructors' Championship above AlphaTauri.