Nico Hulkenberg admitted after Saturday's Qatar Grand Prix sprint race that he couldn't blame Esteban Ocon for causing a three-way crash involving the duo and Sergio Perez, as the Frenchman was unable to see who was alongside him.
Ocon, Hulkenberg and Perez were having a great scrap Saturday evening at the Lusail International Circuit, with the trio having gone side-by-side on the short run into Turn 2 on Lap 11/19.
Ocon was on the inside whilst Perez was on the outside, with Hulkenberg having been sandwiched in between.
However, Hulkenberg had slightly backed out as they approached the corner, going into Ocon's blindspot as a result.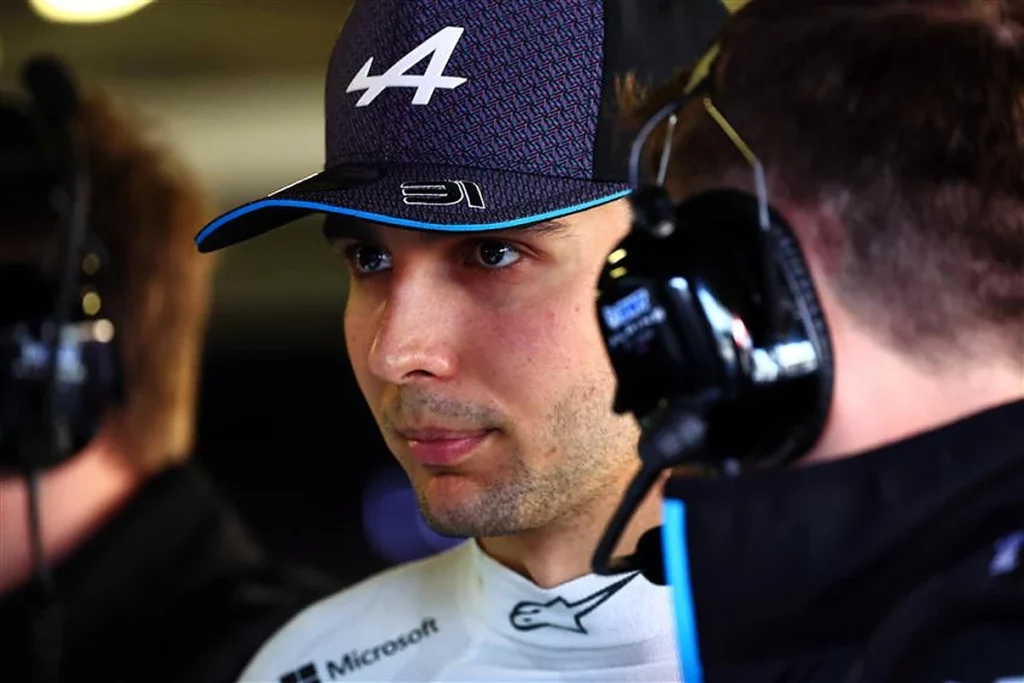 Want to work in Formula 1? Browse the latest F1 job vacancies
It meant that the Alpine driver thought he had space to get back across onto the racing line, something he didn't have.
As a result of being unaware of Hulkenberg's presence, Ocon collided with the German, with Perez having been caught up in the crash as a result.
"It happened all very quickly, very unfortunate," Hulkenberg explained, as reported by RaceFans.net.
"I was attacking Esteban into turn one and then on the outside line, very low grip here with the sand, but undercut him and then had a good exit out of turn one and kind of went side by side a little bit into turn two.
Article continues below
"I was obviously racing him and mainly seeing him and then I saw Checo appearing very late. I knew it was going to get very pointy and tight, I tried to bail out but it was too late. So, very unfortunate for all three of us."
Whilst the incident was investigated, no penalty was dished out by the FIA after the sprint.
READ: Max Verstappen wins his 'first legal championship'
Hulkenberg seemingly agreed with this decision, as he acknowledged that Ocon probably couldn't see where he was.
"I would like to give him the blame, but I think in this case we can't because I don't think he was able to see, and therefore he probably thought I have space to move more to the right."
The crash actually crowned Max Verstappen as a three-time World Champion, as Perez had to essentially win the sprint to deny the Dutchman another title.