Netflix have been criticised for allegedly lifting footage from the Qatar Grand Prix to use for their coverage of the Brazilian Grand Prix last season.
Sir Lewis Hamilton and Max Verstappen were reaching crunch time in their rivalry as they battled it out for the world title in 2021, and they showed up at the Brazilian Grand Prix with the Dutchman ahead in the standings.
Brazil saw the drivers undertake the third and final sprint race of the season having completed two in Silverstone and Monza, but it was littered with controversy.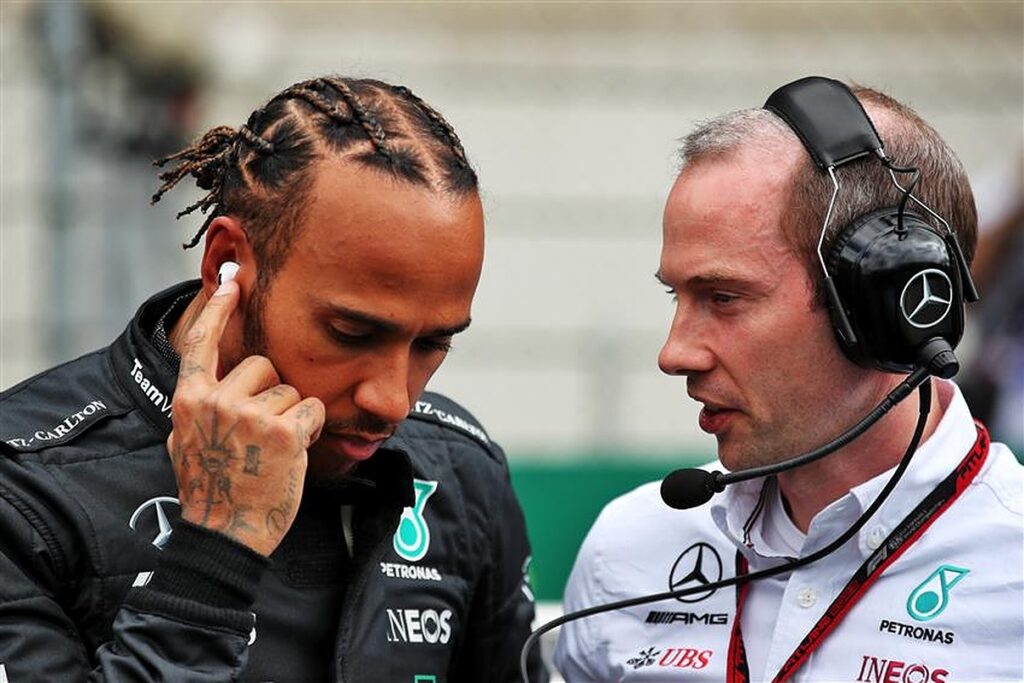 READ: Toto Wolff wants Mercedes to learn from Manchester United's slump
Hamilton set the fastest time during Friday's qualifying to start P1 for Saturday's sprint, but that was not what made the headlines that day.
It all kicked off in parc ferme after qualifying, as Red Bull already had one or two suspicions that there was an irregularity on the seven-time champion's rear wing.
They believed that the DRS flap was deflecting more than the regulatory amount, and Verstappen went over to check the car.
However, the 24-year-old physically put his hands on the Mercedes, earning himself a fine, but the FIA did then investigate the rear wing on Hamilton's Mercedes.
Indeed, they found that the DRS was opening more than was legal, so the 37-year-old was disqualified from qualifying and forced to start from the back of the grid.
Article continues below
Exceptionally, Hamilton recovered to fifth in the sprint race, before tangling again with Verstappen at Turn Four when he tried to pass him for the lead.
Both drivers went straight off the track, but no action was taken by the stewards.
This was trivial in the end though, as the now 103-time race winner went on to take the victory in front of the adoring Brazilian crowd.
One round later, in Qatar, Red Bull were still not impressed with the Silver Arrows' wing, so they asked the FIA to introduce a new test.
The load test was not regulatory, and it was intended to ensure that no wings were flexing more than was permitted – this debate had also come up at the Monaco Grand Prix earlier in the season.
Hamilton was told about this by his Mercedes team, and the Netflix cameras captured him calling the new test "bull****."
READ: Exclusive: Hungarian Police 'started legal process' after British photographer was assaulted at GP
However, they are accused of using this footage for the race in Sao Paulo, blowing the saga out of context and lying to their viewers to try and create more entertainment.
This fake drama was the same reason that Verstappen chose not to be a part of the show last season although, after some negotiations with Formula 1 CEO Stefano Domenicali, the reigning champion is set to return in season five.