Former race director Michael Masi has revealed that he and his family were threatened online in the aftermath of the 2021 Abu Dhabi Grand Prix.
Max Verstappen went into the final round of the season level on points as the championship was set to be decided at the Yas Marina Circuit, and the seven-time champion was comfortably leading when a Safety Car was deployed late on.
This was due to a crash for Williams driver Nicholas Latifi, and so late was the incident that Masi initially ruled that none of the lapped runners were to be allowed through.
There were seven lapped cars in total but, after some bizarre discussions between himself and Red Bull, he decided to allow only the five between Hamilton and second-placed Verstappen through.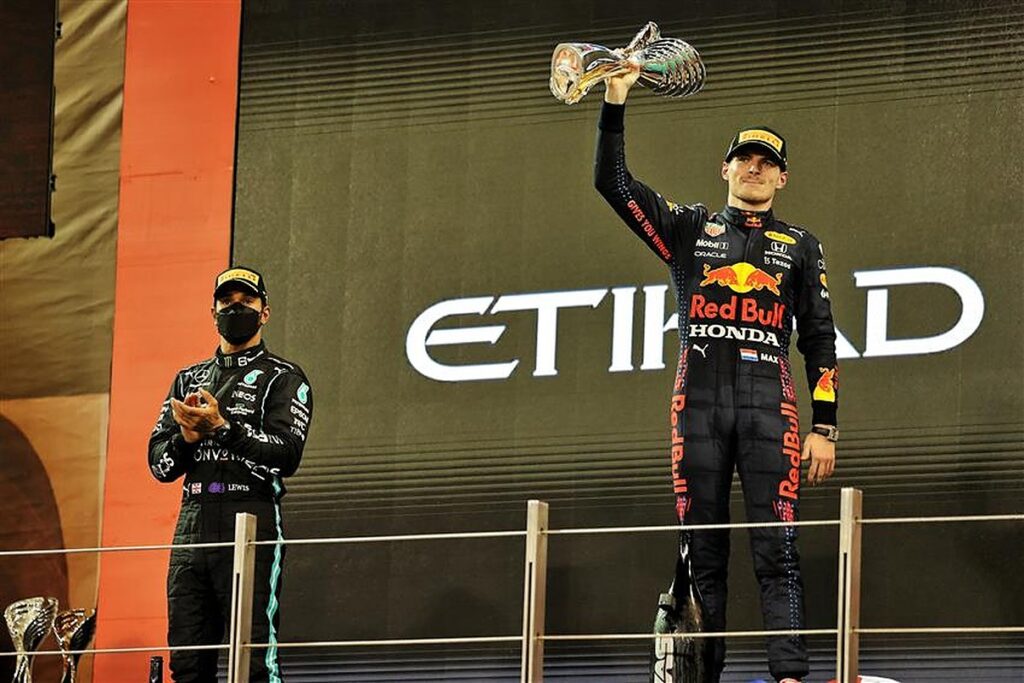 READ: FIA president can't 'buy race directors on Google or Amazon'
The 24-year-old, on fresh tyres, would pass the Mercedes driver on the very last lap and take his maiden title in controversial fashion.
It left Hamilton and Mercedes "disillusioned" with Formula 1 in the words of team boss Toto Wolff, who has had an extremely strained relationship with Masi ever since.
Ahead of the new season, Masi was replaced by a combination of Eduardo Freitas and Niels Wittich, who have plenty of experience at the helm of DTM and endurance racing.
The 44-year-old still kept a role within the FIA, but has since left to move back to Australia and spend more time with his family.
Article continues below
Latifi, who caused the infamous Safety Car, needed to take security with him when he was walking around because of the abuse he received, and Masi has spoken of the death threats he received following the end of the 2021 championship.
"Thankfully, I don't have an Instagram account or Twitter, I don't have any of that," he said, quoted by RaceFans.net.
"Being old-school I do however have Facebook, which I used to stay in touch with family and friends.
"I opened my messages that night to check in with them, I had no idea that I could receive them from people I did not know but I was wrong.
"I was confronted with hundreds of messages, I wouldn't say thousands but certainly hundreds.
"And they were shocking. Racist, abusive, vile, they called me every name under the sun.
"And there were death threats, People saying they were going to come after me and my family.
"And they kept on coming, not just on my Facebook but also on my LinkedIn, which is supposed to be a professional platform for business. It was the same type of abuse."
Masi "thought I would ignore it and get on with it because I knew it could take me to a very dark place… I tried to cut myself off mentally, and I thought I could," so he decided not to tell anyone the extent of the abuse he was being subjected to.
"I mostly kept it all to myself, I told a few people but not many," he explained.
"I didn't want to concern my family and friends, I didn't want them worrying too. The FIA knew but I think I downplayed it all to everyone including them."
The now former race director even felt anxious leaving his house because of the possibility of being attacked.
"Walking down the street in London a day or two later I thought I was okay until I started looking over my shoulder, I was looking at people wondering if they were going to get me," stated Masi.
Therefore, the abuse began to impact on his everyday life as well as just his mind.
"I didn't want to talk to anyone, not even family and friends, I only talked to my close family – but very briefly," he stated.
"I also lost my appetite, I have heard some people become binge eaters during times like this but I didn't eat much. It did have a physical impact, but it was more mental."
Masi did have a good support bubble that helped him through the tough period.
"But in saying that, I had some amazing people around me that could see it and were checking in daily. I was super fortunate to have that support network," he affirmed.
Masi has come out the other side of his ordeal "stronger" than he was before, and he will not let the abuse overshadow the privilege he felt serving as race director.
"The whole experience has made me a much stronger person," he said.
"I have a number of exciting options going forward, I am considering a number of different projects, both domestic and globally.
READ: FIA president: Masi was axed to take him out of the firing line, new role being negotiated
"My intention is to base myself out of Australia and to use all the skills I have gained in what has been an incredible journey so far and one I am extremely proud and thankful for."
The news of the abuse Masi suffered coincides with Formula 1's initiative, together with the teams and the FIA, to stand up against abuse and drive it out of the sport.