Mercedes had a challenging outing at the Suzuka Grand Prix, with Lewis Hamilton finishing in P5 and George Russell in P7.
Despite the struggles, the team remains determined to close the gap to Ferrari and secure second place in the constructors' championship.
Mercedes' head of race strategy, Rosie Wait, shed light on their recent performance and upcoming car upgrades in an interview with the team's YouTube channel.
Suzuka, known for its demanding track layout, presented difficulties for Mercedes. However, the team managed to find some positives after a shaky Friday practice.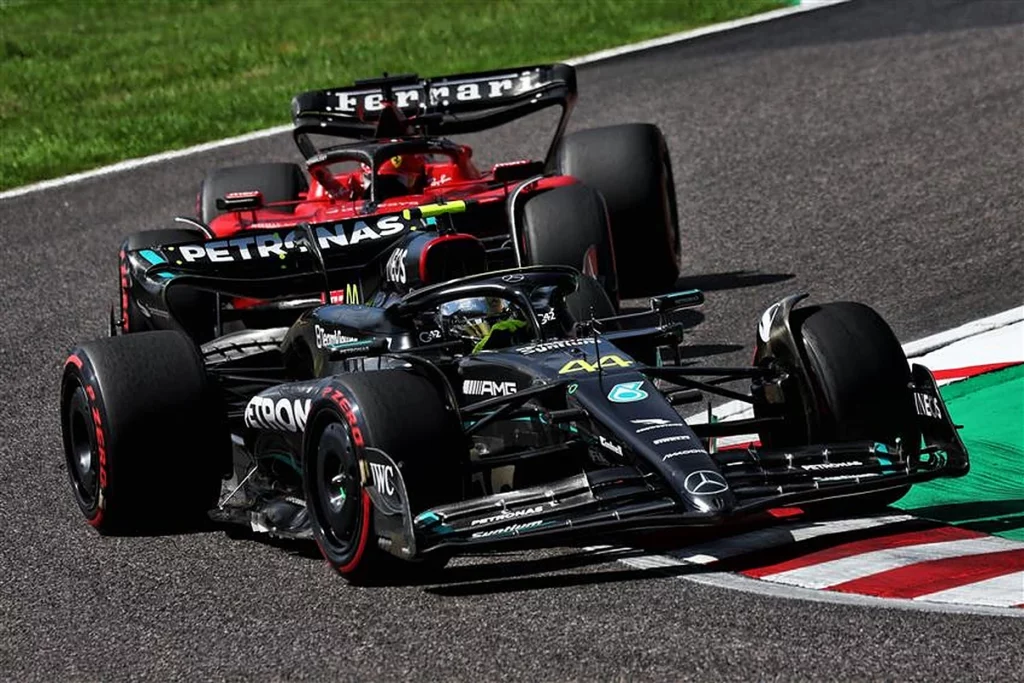 Want to work in Formula 1? Browse the latest F1 job vacancies
Wait acknowledged that Suzuka was not well-suited to their car, but she emphasised the lessons learned and progress made during the challenging race weekend.
Wait revealed that Mercedes is actively working on improving their current car, the W14, for the remainder of this season and the upcoming year.
The focus is on making both immediate performance gains and enhancing their understanding of the car to aid in the development of next year's model.
"We will have to use the winter to make more fundamental developments to W15, there are plenty of things we can do with the current car, which will both make it faster and aid our learning and understanding to develop next year's car," Wait explained.
Article continues below
"And that's what we've been doing and will continue to do."
The new parts and upgrades Mercedes plans to introduce are specifically targeted at areas where improvement is needed.
These upgrades are expected to contribute to better performance while also providing valuable insights for the development of the W15.
Wait emphasised the team's commitment to securing second place in the constructors' championship, highlighting the importance of their position in the standings.
Mercedes is in a tight battle with Ferrari for P2 and plans to continue bringing upgrades to the car to maintain their competitive edge.
Lewis Hamilton faced a challenging Friday at Suzuka, finishing in P14 during the second practice session.
READ: Toto Wolff says he will work on Hamilton-Russell tensions
However, he managed to qualify in P7, thanks in part to the efforts of junior driver Fred Vesti, who worked closely with the simulator team to address the car's balance and performance issues.
"We're really lucky to have two great simulator drivers in Mick [Schumacher] and Fred [Vesti] helping us during races this year, and this race it was Fred's turn," Wait added.
"We had a very difficult car balance and poor performance on Friday, and so the work that Fred did with the simulator team is a real testament to that turnaround."