With a Red Bull seat in 2024 now seemingly off the table, Mercedes may show an interest in signing Pierre Gasly as Sir Lewis Hamilton's replacement, according to Mirror journalist Daniel Moxon.
Gasly's career in the pinnacle of motorsport started off brilliantly, impressing at the back end of the 2017 season alongside Carlos Sainz and Brendon Hartley with Toro Rosso after Daniil Kvyat was dropped from the Red Bull junior team.
Neither the Frenchman nor the Kiwi scored points in any of the nine combined appearances they made, but their performances were sufficiently promising for them to be kept on for the 2018 season.
READ: Williams say driver rumoured to replace Latifi or Hamilton is 'worthy' of F1 seat
Gasly would out-qualify the 29-year-old 13 times that year, and this earned him a spot at the Red Bull team alongside Max Verstappen to replace Renault-bound Daniel Ricciardo.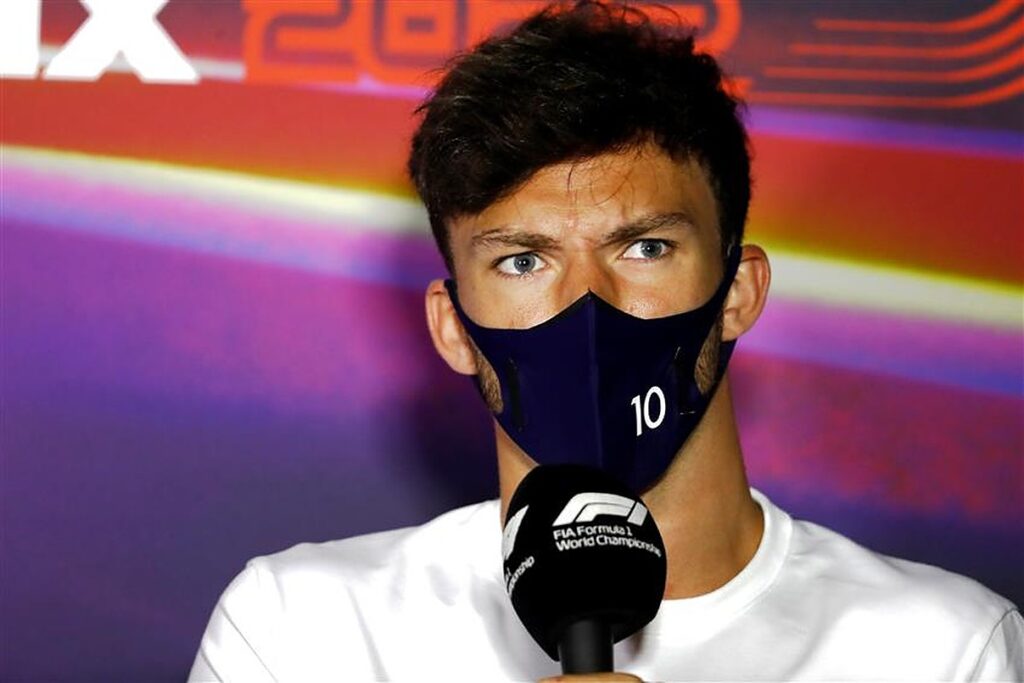 Plenty of promise and intrigue surrounded the Rouen-born racer, but the dream move to the Austrian side quickly descended into a nightmare.
The now 26-year-old was out-qualified 11 times in 12 races by the Dutchman, and the one time he did qualify in front was after Verstappen received a penalty in Canada, and the race battles ended in the same score after contact between Verstappen and Sebastian Vettel put Gasly up to fourth.
The lack of pace seemed to stem from Gasly having next to no confidence in the car, and increasing pressure from the media meant that he never settled into the Milton Keynes side.
While the Frenchman failed to score any podiums, Verstappen got five as well as two race wins, and team principal Christian Horner conceded that bringing Gasly into the team at 23 years old was "premature."
Article continues below
He was demoted back to Toro Rosso and replaced by Alex Albon, who in turn was then also dropped after a difficult 2020 season.
Gasly scored his first F1 podium in Brazil later on in 2019, and has since claimed two more, including a famous victory in Monza in 2020.
His uber consistent performances for the Faenza-based squad have put him back in the running for a seat at a top team in the near future, but it now appears that a move back to Red Bull is not on the cards.
Sergio Perez has won two races with the Austrian outfit, and now has nine podiums to his name in Red Bull colours, so he has been awarded a new contract that keeps him there until at least the end of 2024.
Gasly's Red Bull contract expires at the end of next year, and this coincides with Daniel Ricciardo's expected departure from McLaren.
While a move to McLaren is possible – Gasly's AlphaTauri contract runs to the end of 2022 and Ricciardo may yet be dropped before his contract ends – Moxon suggests that Mercedes may be inclined to make a move.
The future of 24-year-old George Russell looks relatively set after scoring two podiums in seven races with the struggling German outfit, but the path of Sir Lewis Hamilton's career is less clear.
The 37-year-old will eventually decide to walk away from the pinnacle of motorsport either through age or a lack of patience at the Silver Arrows' lack of competitiveness with Red Bull and Ferrari.
READ: Ricciardo urged to forget about risk of McLaren terminating his contract
Moxon believes that the seven-time champion "might retire" at the end of 2022 and, while it would be a "shock," the Frenchman would hardly look out of place at a big team given his pace at AlphaTauri.
As it stands, the future of the talented Frenchman is uncertain, but options at McLaren or Mercedes may well be possible for the man seeking redemption after his torrid Red Bull season.