Mercedes team principal Toto Wolff is struggling to see a way into the title fight for the Silver Arrows following a tough start to 2022.
After new technical regulations were introduced ahead of the new season, the teams were forced to acclimatise to brand-new methodologies as to how to design and manufacture a race car, and there were inevitably varying degrees of success.
Less predictable was that Mercedes would be one of the teams to adapt so poorly to the ground effect aerodynamics, and they are still trying to ascertain what exactly is causing their "porpoising" issue so that they can negotiate their way up through the order.
READ: Sebastian Vettel opens up on post-F1 retirement plans
Both Sir Lewis Hamilton and George Russell have a best finish of third in the opening four rounds of the year, and the 24-year-old has out-raced his team-mate three times in what has been an enormously impressive start to life at the Brackley side.
Full of optimism, Russell has previously indicated that a title fight is still on the cards if the team can discern their problem, but after a P4 through him and a 13th-placed finish from the 37-year-old in Imola last time out, Wolff is not holding out a lot of hope.
"We are four races in and this marks the low of the first four races," the Mercedes boss said, as per Motorsportweek.com.
"It is obvious we are not anywhere near the fight at the front.
"It would be pretty unrealistic to claim we have a slot among the frontrunners fighting for the championship."
Article continues below
Hamilton struggled to get by Pierre Gasly in Bologna as he watched his hopes of a points finish drift away, and the Austrian commented after the race that the car is currently "not worthy" of a seven-time champion like Hamilton, and he affirmed that the W13 is a long way off the pace of Red Bull and Ferrari irrespective of running in traffic.
"I think what we saw is we haven't got a car with enough performance differential to some of the midfield cars to overtake them," he added.
"If we were running in free air then the picture would not be any different to the previous races.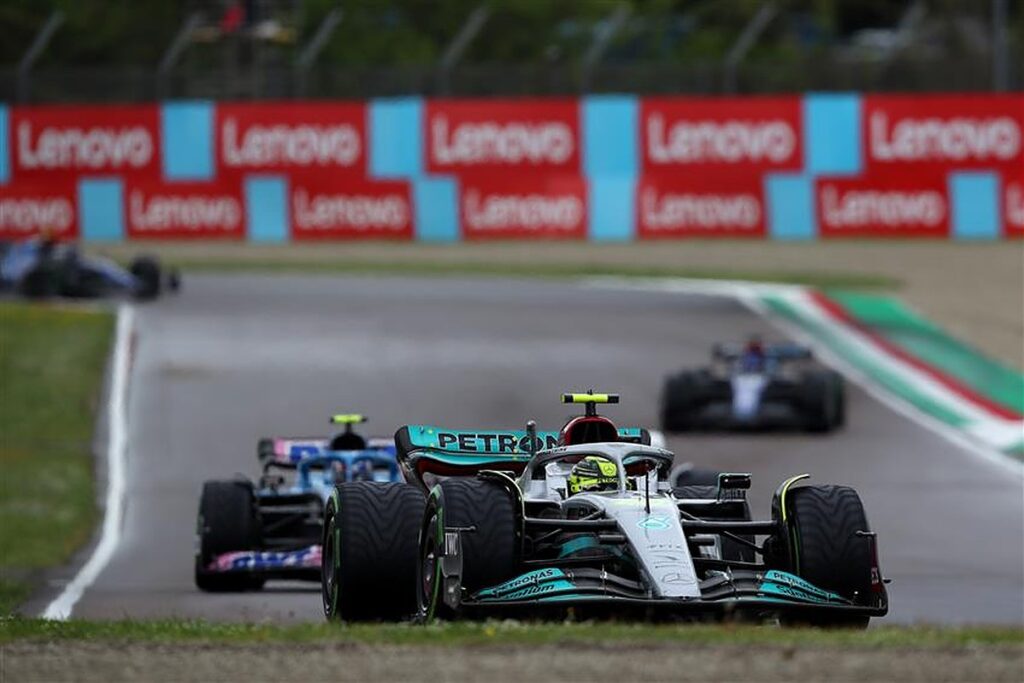 READ: Mercedes driver addresses rumoured move to Williams amid Latifi axe speculation
"But there is just not a big enough gap to overtake cars and the car is not good enough to overtake cars that are within 0.4s or 0.5s in lap time performance."
Mercedes are now third in the Constructors' Championship, 47 points behind Ferrari, while Red Bull passed them for second after Max Verstappen and Sergio Perez brought home a one-two finish in Imola.