IndyCar champion Alex Palou is set to join McLaren Arrow SP for the 2023 season after he was announced at the Indiana-based side hours after a removed false statement from Chip Ganassi.
Palou won the crown in only his second season in the American series, and his first with Chip Ganassi, winning three races in the process and ending the Indy500 second.
He has been on the podium four times so far in what has been a less than satisfactory 2022, and he managed ninth in the 500 having qualified in the fast six.
The American side made an announcement that the Spaniard had signed a new deal with the team beyond the end of 2022, extending a partnership which, to all intents and purposes, made a lot of sense.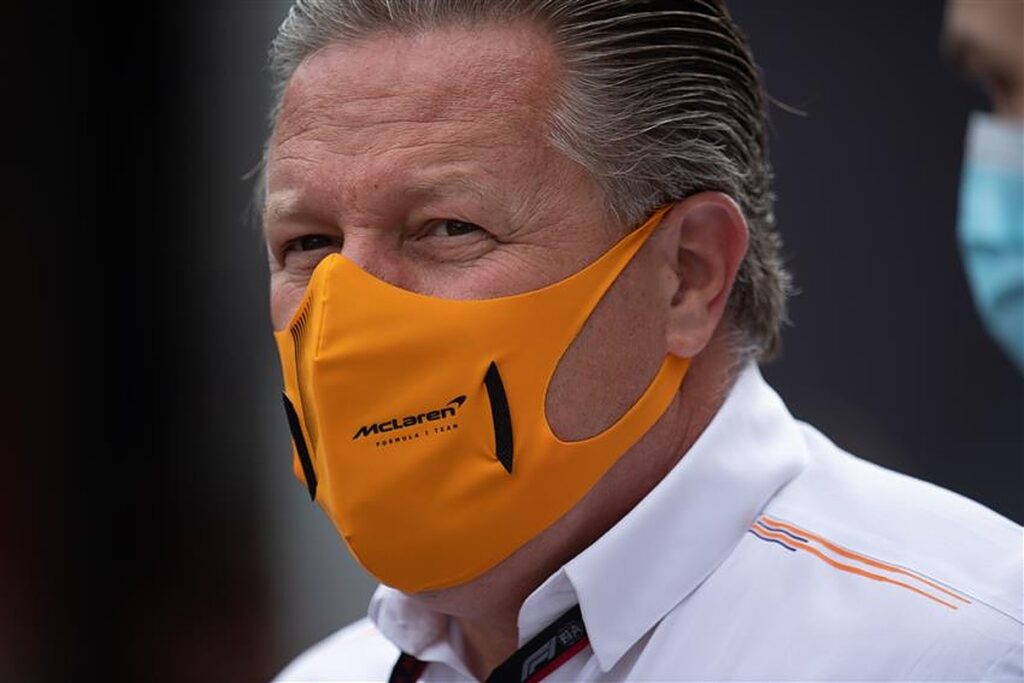 READ: Daniel Ricciardo 'driving to survive' with Alpine driver tipped to replace him at McLaren
"Alex's track record speaks for itself, he's a proven champion and one of the most formidable drivers in the world. We are very excited to continue working together," they said in a press release.
They then somehow got the notion that Palou had signed off on a series of quotes attributed to him in the announcement.
"It's a great feeling to know I will keep working with Chip Ganassi Racing next season," they quoted him as saying.
"The team welcomed me with open arms from Day 1 and I'm excited to continue working with Chip, (managing director) Mike Hull, the folks on the No. 10 NTT Data car and everyone within the organization.
Article continues below
"The goals remain the same and we will continue to work relentlessly towards achieving them."
A bombshell was dropped, however, when the 25-year-old tweeted his bemusement at the false announcement from the team.
"I have recently learned from the media that this afternoon, without my approval, Chip Ganassi Racing issued a press release announcing that I would be driving with CGR in 2023," he said.
"Even more surprising was that CGR's release included a 'quote' which did not come from me. I did not author or approve that quote.
"As I have recently informed CGR, for personal reasons, I do not intend to continue with the team after 2022.
"This evening's unfortunate events aside, I have great respect for the CGR team and look forward to finishing this season strongly together."
McLaren later announced that they had signed Palou's services for next season, with Zak Brown expressing his excitement at the tremendous talent he is building, with Colton Herta and Patricio O'Ward – both race winners in IndyCar – testing for the Formula 1 team in recent months.
"We have always said that we want the best talent at McLaren, and it's exciting to be able to include Alex on that list," he stated.
"I'm also looking forward to seeing him get behind the wheel of a Formula 1 car as part of our Testing of Previous Cars (TPC) programme alongside Pato O'Ward and Colton Herta as we continue to build our driver talent.
"Alex is an incredibly talented driver who has won in every series he has raced in, and I'm happy to welcome him to the McLaren family."
Palou would then tweet his delight at signing with Brown's side, confirming that this announcement was not fake.
READ: McLaren boss defends himself after making Ricciardo axe comment
"Excited to share the news, and looking forward to a future with McLaren," he wrote.
The signing of Palou, who is evidently Mr Popular right now after two teams allegedly allured him in one day, now almost certainly means that Felix Rosenqvist will move back to Formula E with the newly formed McLaren team having extended his deal with the company for 2023 and beyond.