McLaren team principal Andrea Stella has offered guidance to young driver Lando Norris, encouraging him to strike a balance between self-critique and self-improvement after Norris expressed severe self-criticism following a challenging weekend in Qatar.
During the Qatar Grand Prix, Norris was notably critical of his own performance, highlighting that driving errors had cost him potential opportunities for pole positions in both the F1 Sprint and the main Grand Prix event.
A mistake at the final corner during the Shootout prevented him from challenging his teammate, Oscar Piastri, for pole position.
Additionally, on Friday, Norris faced two track limits breaches, resulting in the disqualification of his Qualifying 3 laps and relegating him to 10th on the starting grid.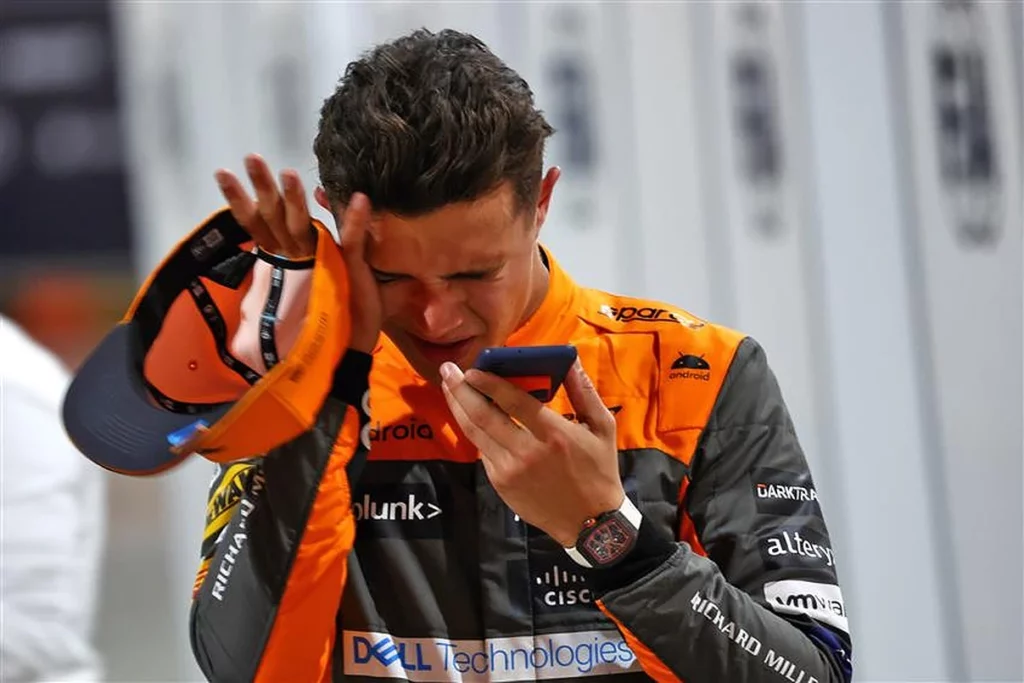 Want to work in Formula 1? Browse the latest F1 job vacancies
These setbacks left the 23-year-old driver deeply disappointed in his own performance, and he did not shy away from expressing his self-critique to the media.
In his post-race comments in Qatar, Norris said, "If I want to be honest with myself, I should have fought for two pole positions this weekend, and potentially two victories.
"I know it's a big thing to say, but I think if things went well, if I just did a better job and didn't make the mistakes I did over the last two days…
"Which is why I've been so frustrated because I knew what was on the cards where we were able to potentially achieve, and that was victories.
Article continues below
"So I feel like it was a weekend of missed opportunities for myself to take the fight to Max and at least give yourself an opportunity.
"I feel like I missed out and didn't do what I should have done and achieved what I should have achieved, but I'm definitely so happy with a P3.
"I can't take anything away from that, but in the back of my head, I know I should have done more this weekend."
Andrea Stella, a seasoned figure in the world of Formula 1, having worked with legends like Michael Schumacher and Fernando Alonso, applauded Norris's honesty but advised caution against being too harsh on himself.
He acknowledged Norris's commitment to sincerity and transparency, not only in his interactions with others but also in his self-assessment.
Stella emphasised the need for a balanced approach to self-critique and self-motivation, stating, "Lando is such an honest person.
"He perpetuates this honesty in every kind of relationship, including the one with himself.
"You need to find the right balance and the right dynamics in terms of communication to the world and in terms of communication to yourself, to put yourself in the position to perform today and in the position to keep improving every day.
READ: Martin Brundle fumes over 'weak view'
"So even how harsh he was on himself following, especially the qualifying on Friday will be an element of review.
"This review will happen, again, very honestly, and he will calibrate over time to see, do I really have to be with myself? What is the target here?
"There's a bit of a journey, which is for Lando, it will be for Oscar, and is for each of us in the team."