Just before the Formula 1 season paused for its summer break, Lando Norris experienced firsthand McLaren's remarkable ability to transform a lacklustre car into a formidable contender within a short span of races.
McLaren's CEO Zak Brown remains hopeful that this development will inspire Norris to consider a long-term commitment to the team.
Brown's optimism is grounded in McLaren's recent performances, which showcased their potential to challenge at the front of the grid.
While the surge in competitiveness spanned only a handful of races, McLaren emerged as a leading contender to Red Bull Racing before the summer break, joining the ranks of Aston Martin, Mercedes, and Ferrari as key challengers throughout the season.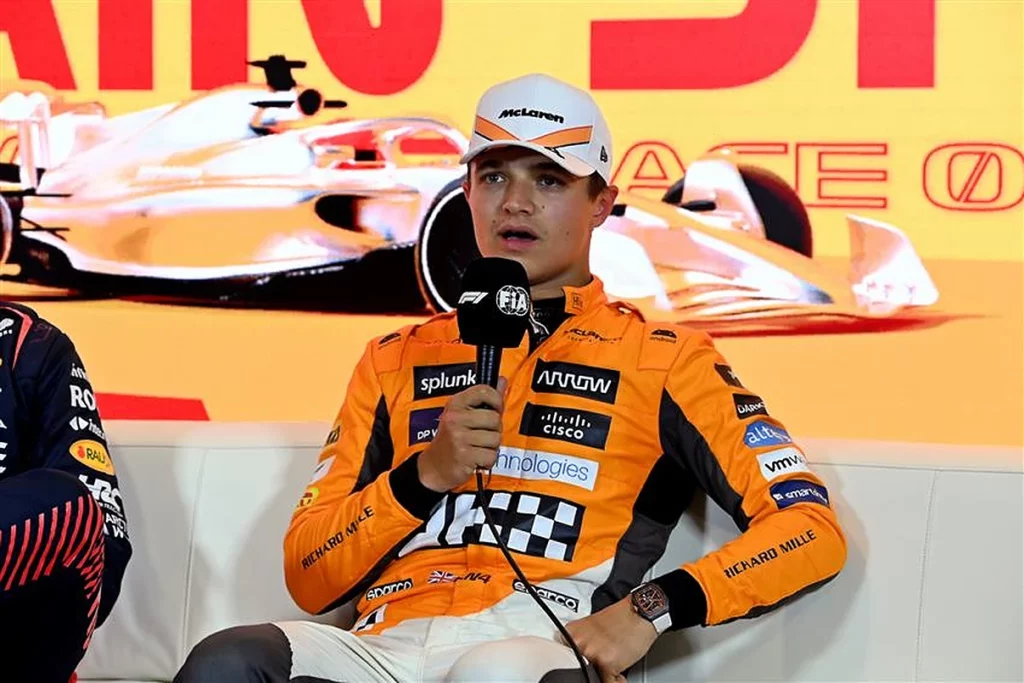 Want to work in Formula 1? Browse the latest F1 job vacancies
Looking ahead, Brown underscores the significance of McLaren's position at the forefront of the grid. In particular, he emphasises the importance of this for Norris, whose contract with the team extends until the end of 2025.
Brown discussed McLaren's approach to retaining Norris during an interview with ESPN.
He highlighted Norris' affinity for the team and his aspirations to win a World Championship with McLaren: "He loves McLaren, it's been his family, so there's no doubt in my mind that his number one choice is to win a world championship with McLaren.
"I think the best thing we do to retain him is to demonstrate to him we're a team capable of doing that."
Article continues below
Addressing the critical factors that influence Norris' decision, Brown acknowledges that, initially, salary considerations might not be the determining factor.
Instead, it's about providing Norris with the confidence that he can clinch a world championship with McLaren: "It's about giving him a car where he thinks, 'I think I can win a world championship with this team'."
In the midst of the uncertainties surrounding Formula 1's future, Brown remains confident in McLaren's story and potential.
He highlights the ever-changing landscape of the sport, especially looking ahead to the 2026 season, where Red Bull's introduction of a new engine adds an element of unpredictability. 
Brown asserts that McLaren's narrative is compelling and as promising as any other team's: "You look down the grid, there are as many unknowns about '26.
READ: Haas team principal opens up on F1 decline due to Max Verstappen
"Red Bull with a new engine, how's that going to be?
"They've never done that before.
"There's all sorts of variables going on there, and I think our story is as good as anyone's."