Haas team principal Guenther Steiner says that the spinning top prank he pulled on Nikita Mazepin last year will turn into something the Russian will look back on fondly.
The rookie finished 20th in the Drivers' Championship in 2021, obtaining a season best finish of P14 at the Hungarian Grand Prix.
Buy an F1 TV Pro subscription to watch live races
He was out-paced 20 times by team-mate and fellow rookie Mick Schumacher, and became renowned for collisions and spins – especially in the early part of the year.
His debut at the Bahrain Grand Prix in the opening round of the season lasted but a few corners before he crashed into the wall, and his frequent spins earned him the nickname "Mazespin".
Steiner simply could not resist a jab at his driver partway through the year.
READ: Mazepin says he's 'like wine' as he eyes improvements in 2022
Ahead of the Styrian Grand Prix, the Italian gave Mazepin a spinning top as a gift, poking fun at the Russian's tendency to lose control of his car.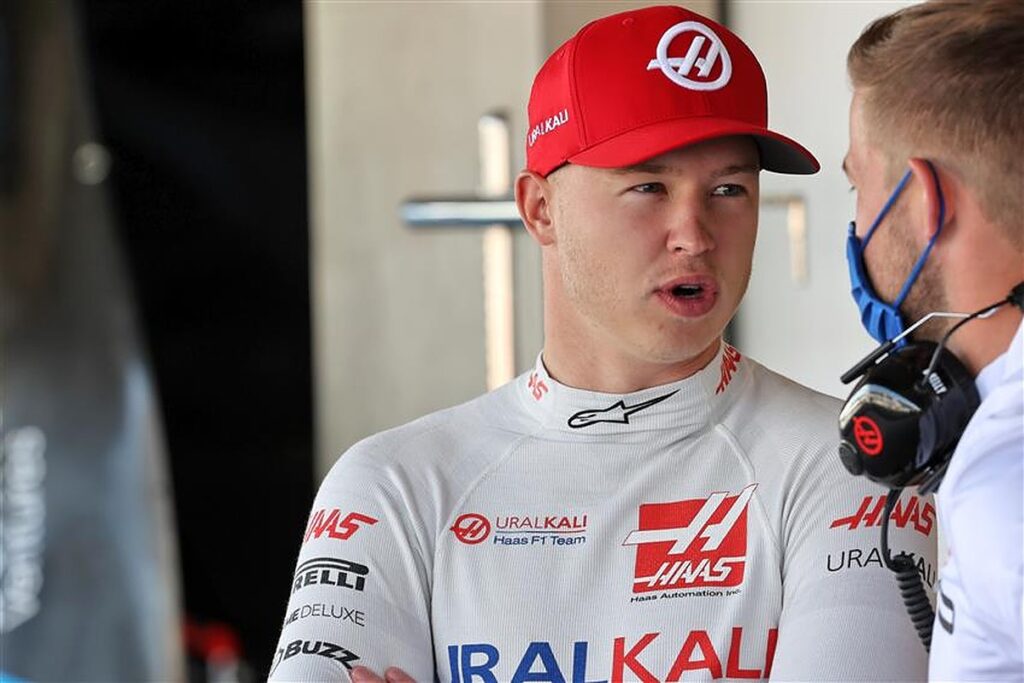 "I would hope so!" Steiner jovially replied when asked if he thought Mazepin might still have his present in a Haas Q&A.
"I mean, how could you give something like this away when you got it from me?" he continued.
READ: F1 CEO suggests Hamilton's wish for race in 'beautiful motherland' could come true
The 56-year-old affirmed that as Mazepin matures, he will look back on the gag with a smile on his face.
"No, without joking, I don't know…but I think he will keep it because it will be a good memory for him when he gets older and wiser."
He was also asked about what car he drives, and he was his usual blunt, simplistic and charming self.
"Wow, now comes a big disappointment for you guys – a 12-year-old Toyota Tundra," he said.
"But when in Rome, behave like a Roman, you know? In North Carolina, that is what you drive," he continued.
Since he spends a lot of time on the road, Steiner prefers a more comfortable approach to choosing his car.
"I'm there not a lot, so I couldn't enjoy a really nice car because I'm just not around enough. So I just take something practical and I really love my Toyota Tundra. I love it."
Haas finished tenth in the Constructors' Standings last year, with the American racing outfit being the only team not to score any points over the course of the 2021 season.
Follow us on Google News to never miss an F1 story