Haas driver Nikita Mazepin is proud of his efforts in his debut Formula 1 season, professing his ability to persevere in what was a tough year for the team.
Haas finished last in the Constructors' Standings in 2021, failing to score points. Their highest finish came through a P13 for Mick Schumacher in Hungary, while Mazepin managed 14th in the same grand prix.
The Russian was out-qualified 20 times over the course of the year by his fellow rookie team-mate, but considering the circumstances, Mazepin is pleased with his efforts.
"I finished school four years ago and that's the last time I was receiving marks and I don't really miss it so much," he said.
READ: Steiner says running two F1 rookies is like having children
The 22-year-old gives himself a 4/5 for the year, leaving the additional mark in recognition of the improvements needed.
"I never think you should get a five because five is excellence (in Russia school marks are from 2 to 5) and I don't know what excellence is.
"Today it might be excellent but tomorrow I realise I can do something more. So four is the maximum I can give myself. So I guess four for sticking through it, because the times were really tough this year at certain points."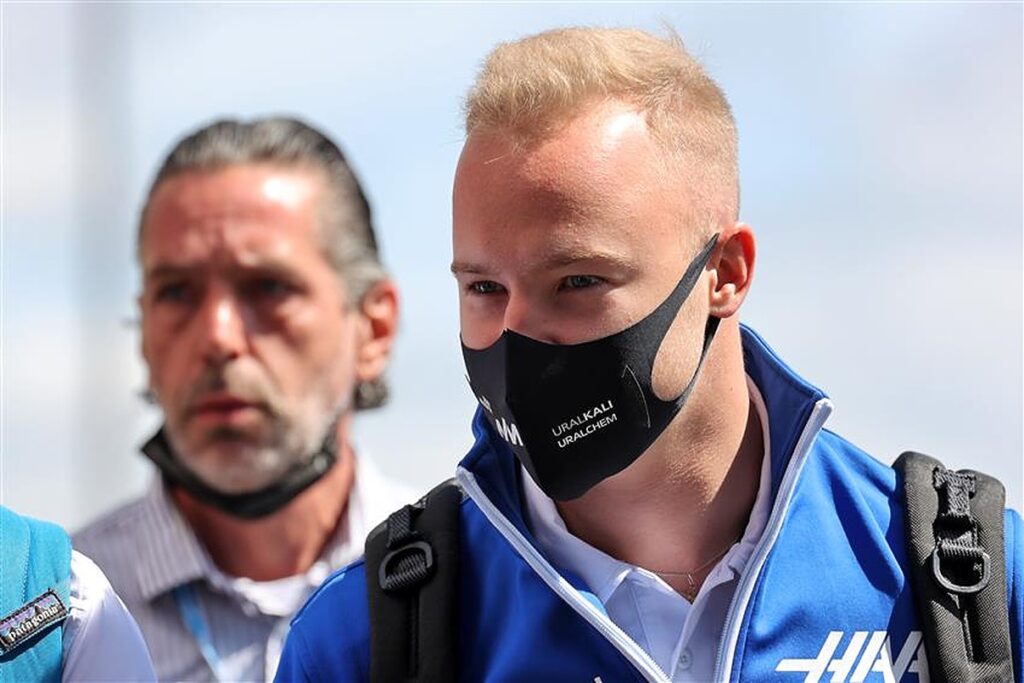 Mazepin believes that he struggled to acclimatise to the challenges of F1 throughout the year, particularly the different chassis that Haas tested.
Article continues below
"Probably a three for adaptation because that hasn't been my strong point and I keep improving on it. I used a few different cars this year, so certainly when I used the cars I have found difficult or heavy, it was the lower moments."
The Russian's debut in Bahrain lasted a couple of corners before he crashed, but he is satisfied with his performances elsewhere.
"Then I also made some mistakes like in the Bahrain race and some other events where I didn't feel like I performed well, or I tried too hard and then ultimately lost my lap time like in Brazil, where I believe we had a chance of outqualifying Williams or going into Q2.
"That was definitely the low moments, but the high moments are…many races. I had a good race at Silverstone, in Brazil and Mexico."
Earlier this month, ex-F1 driver Ralf Schumacher, Mick's uncle, suggested that Mazepin should quit the sport after having a difficult maiden season.
"Mazepin was certainly a good driver in Formula 2. But this year, he has developed in the wrong direction and should actually be doing something different. He doesn't necessarily have to drive Formula 1," said Schumacher.
Continuing, he said he believes his nephew needs a stronger team-mate to help him drive the team forward in 2022 and beyond:
"[He needs someone] who can help him, someone who can work with him to move the team forward, so that Mick is not alone in a lost cause."
Haas have retained Mazepin and Schumacher for the 2022 season – and the team is hoping they'll have a much stronger car next year.
Follow us on Google News to never miss an F1 story