Former Formula 1 driver John Watson has praised Max Verstappen for his more measured approach to racing this year after the highly combustible rivalry he had with Sir Lewis Hamilton last season.
Verstappen has won two of the opening four rounds of the 2022 season, with Charles Leclerc taking the other two for Ferrari amid "smart tricks" between the pair as they jostled for the victory in both Bahrain and Saudi Arabia.
The slightly more intellectual approach to racing – possibly caused by the ne technical regulations – is something that Watson sees as a distinction from Verstappen's belligerence in 2021 as the two young drivers vied for the DRS advantage.
READ: Gasly pushing for 'conversation' with Red Bull over Perez's seat
"There's a thing that's been evident, not just to me, other people are picking it up," he told RacingNews365.com.
"Max's driving style, this year, is a lot less aggressive when he's racing with Leclerc than when racing with Lewis [Hamilton]. I don't know why that should be."
Verstappen and Hamilton were involved in scary collisions in Silverstone and Monza last year, before further controversy transpired in Brazil, Saudi Arabia and the infamous final round in Abu Dhabi.
Watson, who won five Formula 1 races with Penske and made five Le Mans 24 Hours appearances, opines that the Dutchman's perceivable encroachment last year worked to his detriment, and that he should have had the title wrapped up before the season finale at the Yas Marina Circuit in December.
"For certain, he made moves in 2021, which, in my opinion, were ill-judged. He went to Silverstone with a 32-point lead. He should have won that championship way, way before Abu Dhabi," he affirmed.
Article continues below
"Maybe the penny has dropped, maybe now that he's won his World Championship, maybe there's a level of maturity or whatever you wish to call it. He hasn't got the threat presently of Lewis either ahead of him or behind him.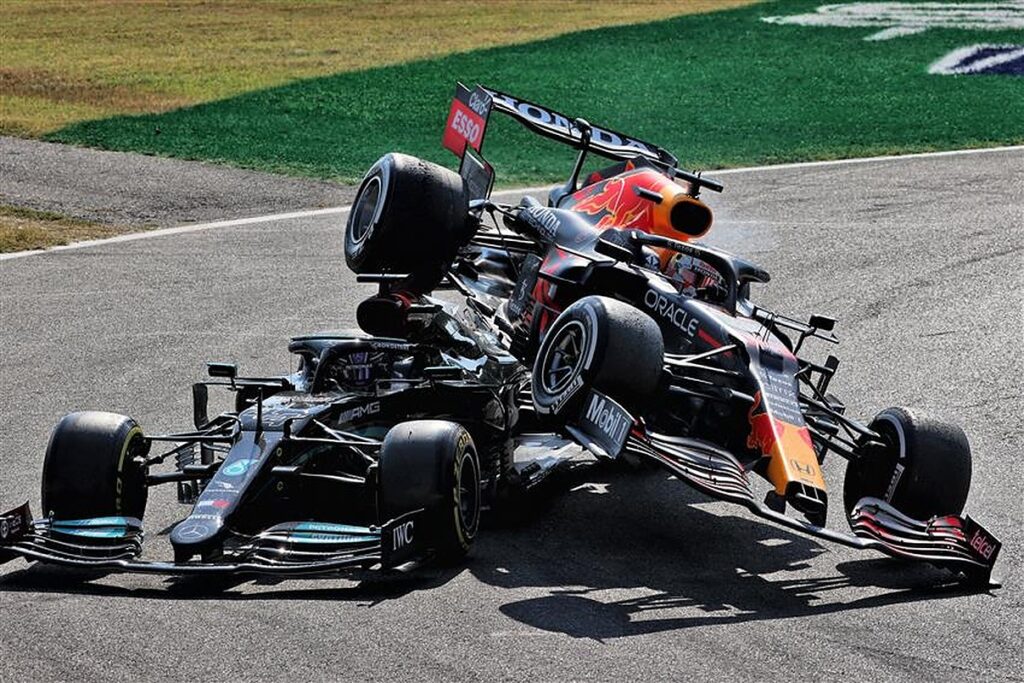 "There looks to be a more sanguine Max than we've seen in previous seasons."
Regarding his relationship with the Monegasque, Verstappen has previously noted that he has "raced Charles a bit longer," referring to their karting days, and Watson observes – irrespective of the influence Hamilton had on his driving style – that the reigning champion is a more circumspect racer in 2022.
"Well, I think that he has a childhood history racing against Leclerc and others of his generation, from karting all the way through," he explained.
"He didn't have that with Lewis, and clearly, Lewis was his principal adversary, he allowed his foot to rule his head last year and in previous years."
Verstappen led home Sergio Perez for Red Bull's first one-two since 2016 at the Emilia Romagna Grand Prix, and Watson was impressed with the control the 24-year-old had over the race as he displayed serenity while out in the lead.
"I felt that, watching Verstappen, he had one of the most mature victories I've seen over his career," he added.
READ: Ferrari make important decision regarding ERS upgrade
"He seemed to drive with his head, not just with his feet. He did a seminal job, an outstanding job, and recovered from having two retirements in the first three races – he came back and essentially dominated the race and dominated qualifying."
Verstappen is now second in the Drivers' Championship after his victory in Imola, 27 points adrift of Leclerc.