Max Verstappen has opened up about the secret tactic he uses to keep himself ahead of his rivals on the grid, as the Dutchman dominates the 2023 season.
The Red Bull racer has built up a lead in the Drivers' Standings, holding a 14 point advantage over his teammate Sergio Perez and a 44 point lead over Aston Martin's Fernando Alonso.
The Dutchman's impressive skill has allowed Red Bull to have its most successful start to the season so far, with four 1-2 finishes and five first place finishes.
Speaking on the Pardon My Take podcast, Verstappen revealed his tips on driving ahead of the now-cancelled Emilia Romagna GP.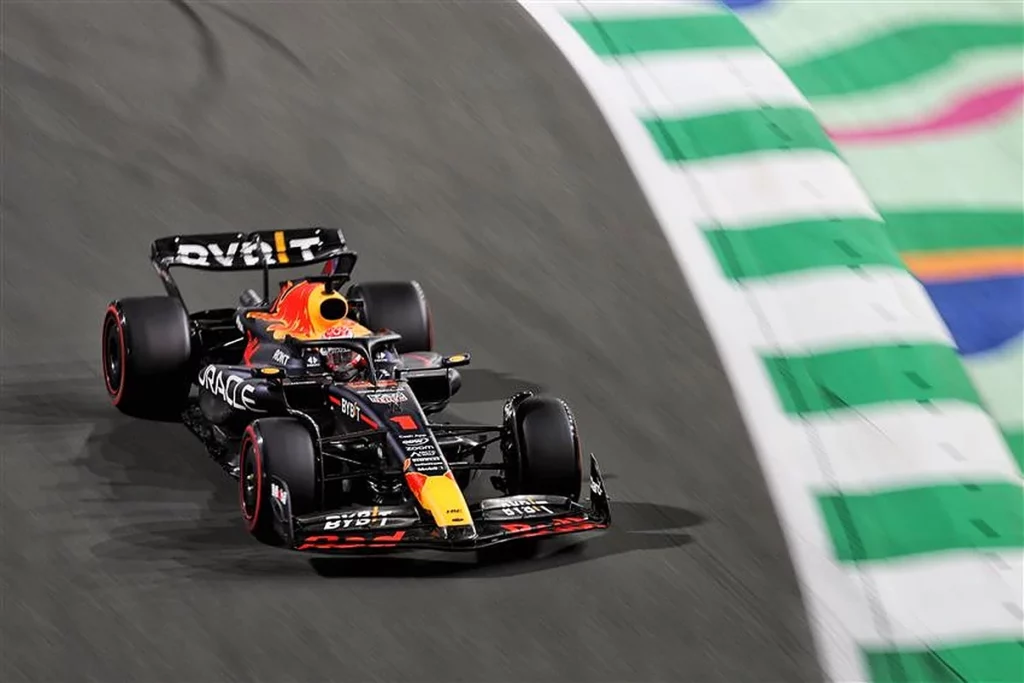 Want to work in Formula 1? Browse the latest F1 job vacancies
Together with Perez, Verstappen looks capable of building a partnership that could deliver every victory of the season for Red Bull.
"I mean you do have a leading eye, which I think has an influence on things," Verstappen said.
"But yeah, I think it's more the shape of corners. It doesn't really matter if it's left or right, it's like just the speed or the angle, [the] degrees.
READ: Lewis Hamilton struggling without his 'blessing'
Article continues below
"I mean you can see it right, if you already put your hand in front of your eyes, there is a bit of a difference so you always see a bit better through one eye.
"And I feel like sometimes you can look around the corner a bit better if it's, for me, to the right than a left-hand corner.
"But, yeah, it's more like with some reaction stuff, or [when] you have to look straight but touch bits on the left or the right, it can have a bit of an influence as well."Red Bull's success has been credited to its impressive DRS performance, which has allowed the drivers to easily glid past their rivals on the straight