Max Verstappen recovered from sixth on the grid to win the United States Grand Prix, whilst he also survived a late scare caused by a rapid Lewis Hamilton.
The Red Bull driver started from the unusual position after his best lap in Q3 on Friday was deleted for exceeding track limits, meaning he had some overtaking to do at the Circuit of the Americas.
He got on with his job to get to the front from the get-go on Sunday, as he overtook George Russell for fifth at the first corner.
Verstappen almost instantly settled into the race, which was a two-stop for the vast majority of drivers.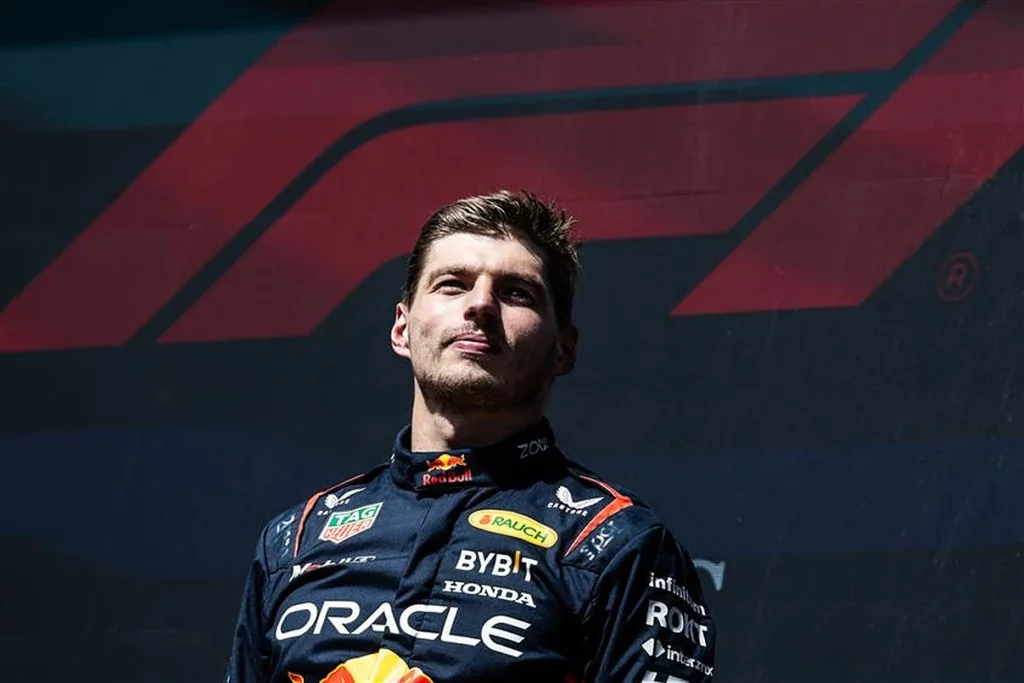 Want to work in Formula 1? Browse the latest F1 job vacancies
It quickly became clear that the Dutchman had significantly better pace than both Ferrari drivers ahead of him, something which saw him overtake both Carlos Sainz and Charles Leclerc in the opening stages.
He found himself in third when he opted to be the first of the lead drivers to pit, creating somewhat of a chain reaction as early race leader Lando Norris pitted a lap later.
Whilst Verstappen didn't undercut Norris, he did close right onto the back of the Briton.
This allowed the 26-year-old a chance to overtake the McLaren driver, something he did on Lap 28 to claim the lead of the race, as Hamilton had pitted.
Article continues below
Verstappen never really broke too far away from Norris, with the duo having remained close after their second pit-stops.
During the final stint of the race though, Norris did drop comfortably behind Verstappen, to the point where he was overtaken by Hamilton.
Hamilton pitted later than both Norris and Verstappen once again at the second round of pit-stops and fitted the Medium tyre.
Verstappen and Norris were on the Hard compound, giving the seven-time World Champion a pace and grip advantage.
The Mercedes driver tried his absolute maximum to catch Verstappen, who was nursing a brake problem which was making him furious over the team radio.
His brake issue appeared to be more severe in the final few laps, as Hamilton reduced Verstappen's lead from five seconds to just under two seconds in the space of a handful of laps.
Hamilton's late push ultimately came too late though, as Verstappen brought his car home for a record-equaling 15th win of the season.
READ: Charles Leclerc fumes at his engineer
Verstappen not only matched his 2022 record for the most wins in a single season, his win marked his third consecutive victory at the Circuit of the Americas and his fifth on American soil in a row.
To top it all off, the Dutchman's win was the 50th of his F1 career.
Should he win the remaining four races, then he'll eclipse Sebastian Vettel's 53 GP wins and move into third on the all-time winners list.