The incident between Lewis Hamilton and Max Verstappen in Brazil last year divided opinion and was a major talking point for the weeks to come, with Verstappen being deemed guilty by the majority of pundits.
Now, a year on for the controversial incident, Brazil has provided another flash point between the two drivers, who shared such an intense rivalry in 2021.
Following a safety car restart caused by Daniel Ricciardo's collision with Kevin Magnussen, Verstappen and Hamilton went into Turn 1 wheel to wheel and eventually collided going into the middle part of the Senna S.
The Red Bull driver went into the first corner ahead of the Brit, but as they approached Turn 2 Hamilton was ahead round the outside of Verstappen, which is when the collision happened.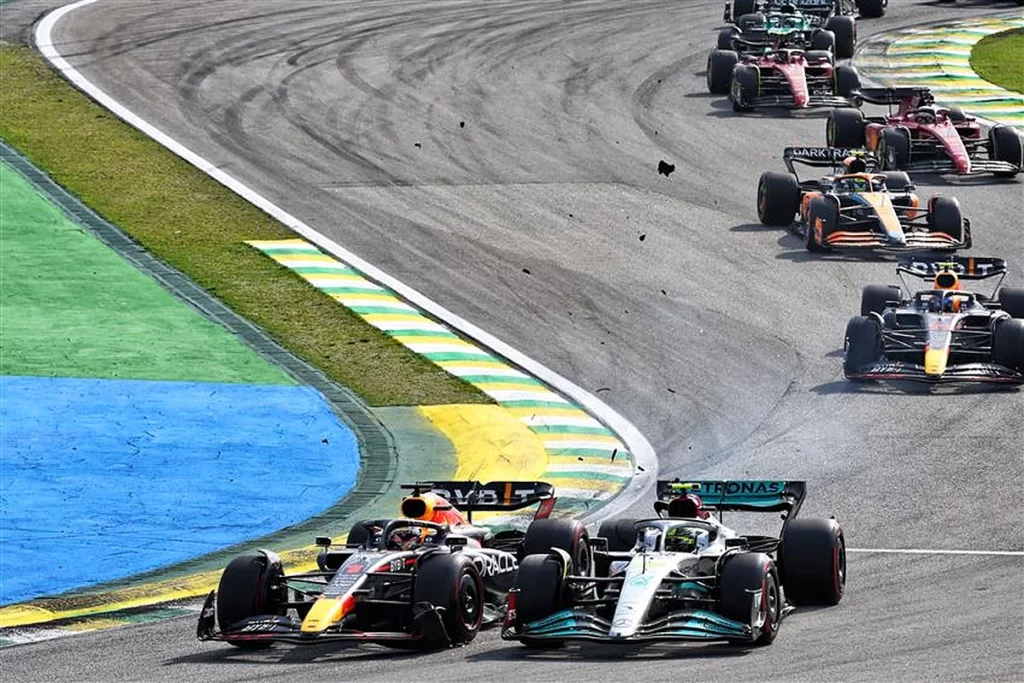 READ: Red Bull boss claims Max Verstappen and Sergio Perez have buried the hatchet
Verstappen was left no room down the inside of Hamilton and despite being ahead going into the Senna S, the fact that it is treated as two separate corners means that he should have yielded and allowed Hamilton to take the position, which he did not.
Hamilton came on the team radio to tell him team that he does not see it as a racing incident and that he strongly believes that Verstappen should be penalised, which he eventually was with a five second penalty.
Verstappen on the other hand spoke after the race to argue his innocence, suggesting that some common sense has to be applied regardless of how the corner is seen in the rule book, with the Dutchman under the impression that Hamilton needed to leave him some space as he was already there.
"He had no intention to give me space and I had no intention to back out," he stated.
Article continues below
READ: Lando Norris makes 'terrible' claim, comments on Daniel Ricciardo performance
"It was a good more to try and go around the outside but I thought he had no intention to give me space and I had no intention to back out, and of course we both went off.
"I had the front wing damage but at the end of the day we were too close anyway to it was not really a lot we could have done."
This was not the only drama the 25-year-old was involved in as he went on to ignore team orders later in the race, leading to a very controversial Brazilian Grand Prix for the two-time world champion.