With 10 rounds to go of the 2022 season, Ferrari team principal Mattia Binotto believes that Charles Leclerc and Carlos Sainz can take victory in all of them.
Ferrari won two races on the bounce for the first time since 2019 when Carlos Sainz won the British Grand Prix, a week before Charles Leclerc took the win in Austria.
The Scuderia have thrown away race wins in Spain, Monaco, Baku, Silverstone and France this season with a combination of driver errors, reliability failures and strategic nightmares but, more often than not, the performance of the car has been there.
Max Verstappen's seventh win of the season last weekend came as a result of Leclerc crashing out of the race, while Sainz had to recover from the back of the grid to finish fifth following an engine penalty after his fiery retirement in Austria.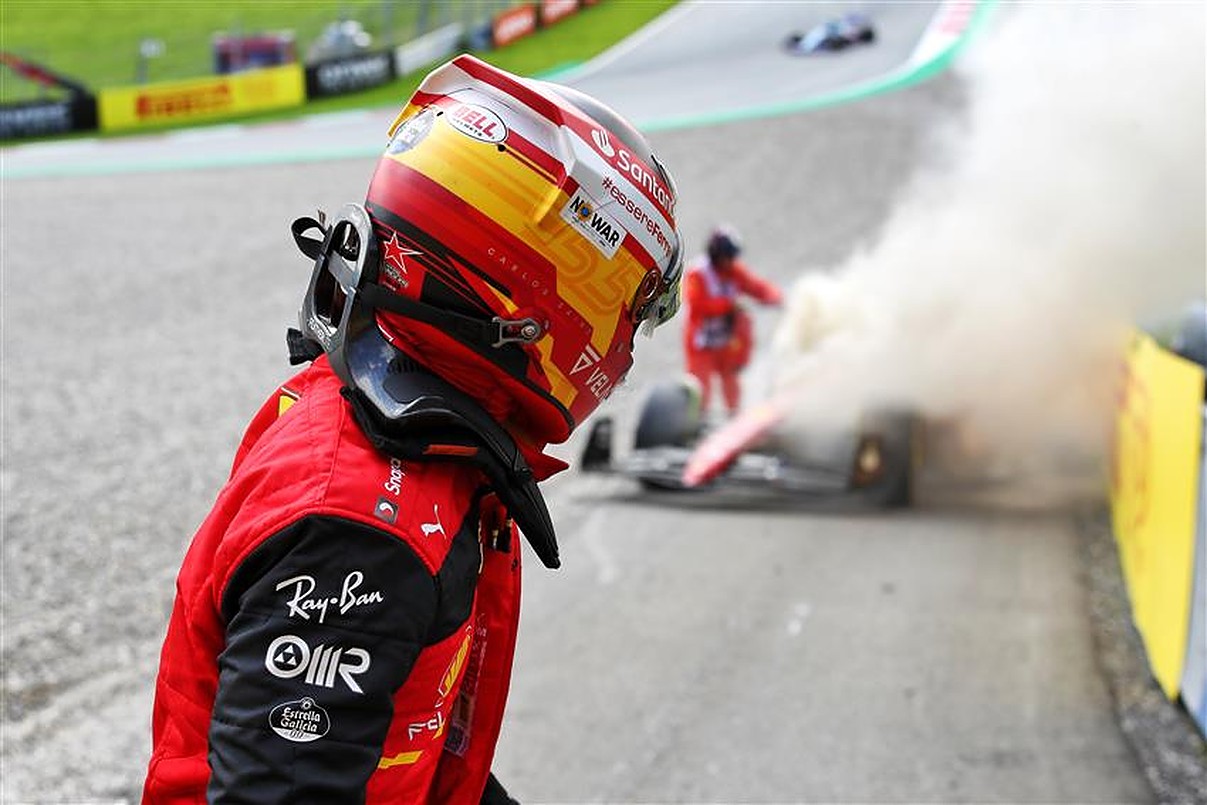 READ: 'Max Verstappen can't believe his luck' as Ferrari 'gift him' second title
Penalties may also have cost Leclerc a shot at the win in Canada as a result of his Baku non-finish and, because of Sainz's penalties, the 24-year-old's crash essentially stripped away the Maranello-based side's chances of winning.
The championship is starting to slip away from the Italian side, but this season is far from over yet, with 12 rounds completed of 22.
Winning the last 10 rounds of the season would guarantee the Monegasque the title by at least seven points, and Binotto believes this is possible.
"At the end of the season we will see where we are, but I think what's more important to see today, once again, the good package, there is no reason why we cannot win 10 races from now to the end," he told de Telegraaf.
Article continues below
READ: FIA official reacts to cheating concerns after being accused of Mercedes favouritism
"And I think that the way to look at this positively – and I like to be positive [and] staying optimistic – could something happen to Max and Red Bull?"
Binotto would not wish to see a downfall of his rivals per se, nor does he want to leave it to chance that they will suffer one, so he is aware that his team need to work, as permitted over the summer to turn the tide in the latter stages of 2022.
"I'm not counting on it, we need to be focusing on ourselves and do our best."
The second Red Bull of Sergio Perez finished fourth in Le Castellet after being passed by both Mercedes of Sir Lewis Hamilton and George Russell.
Red Bull's lead over Ferrari in the Constructors' Standings now sits at 82 points, with Leclerc trailing Verstappen by 63.