With his job reportedly at severe risk, Ferrari team principal Mattia Binotto has revealed that the team will be "looking at together" what they did wrong at the Brazilian Grand Prix.
Viewers watched Q3 at the Brazilian GP with their heads in their hands, after Ferrari made yet another unbelievably costly strategic error, which once again cost Charles Leclerc vital positions.
Whilst rain was imminent at Interlagos as Q3 got underway, the circuit was actually predominantly, dry; however, Ferrari opted to fit Leclerc with the Intermediate tyres in the hope that it rained.
Unfortunately for Ferrari, the other nine drivers in Q3 all posted a competitive lap-time on Soft tyres, before the session was red-flagged following George Russell beaching his Mercedes.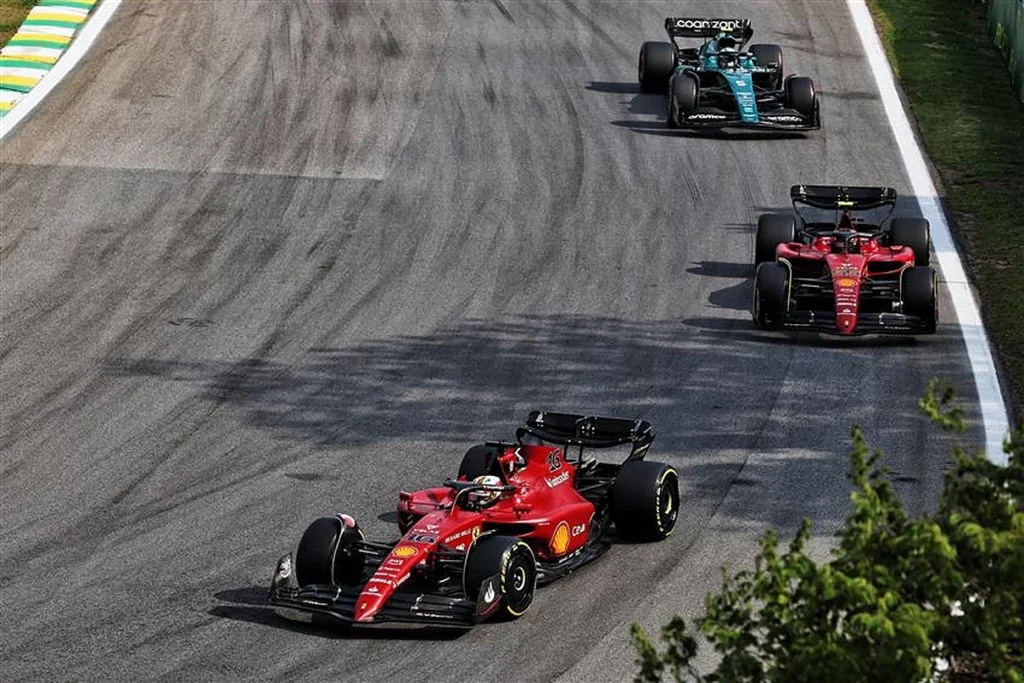 READ: Toto Wolff 'struggles to comment' on crash between Max Verstappen and Lewis Hamilton
Leclerc claimed P10 in Q3, unsurprisingly, which left him with work to do in both the sprint race and the traditional event on Sunday.
He would've been a pole position contender had it not been for Ferrari's blunder, which potentially would've resulted in Leclerc not being hit by Lando Norris in the main race, as he would've presumably finished higher in the sprint.
Binotto admitted that the conditions were a "lottery", one they certainly lost.
An investigation will be carried out to determine why they opted to fit Leclerc with the mixed-conditions tyre, whilst they fitted Carlos Sainz with the Softs.
Article continues below
"Obviously, when you've got such weather conditions, it's always a lottery and the fact that Kevin [Magnussen] was on pole or [Lewis] Hamilton eighth on the grid or Perez ninth is proving that it is a lottery," said Binotto.
"But we made it [the decision] wrong, because he was the only one on the intermediate at the time and not on slicks.
"Those type of mistakes in such a lottery situation may always happen and they could also turn into the right decision as well because it is only a weather change maybe a minute after what happened.
READ: Mick Schumacher breaks silence after Haas axe him for Nico Hulkenberg
"But what I am looking at together with the team is what were the processes that brought us to such a decision which I think is more important than the decision itself and was it right or wrong. Why are we doing that when others didn't?"
All the strategic errors appear to be costing Binotto his job as team principal next season, following a number of reports that Ferrari president John Elkann is set to sack the Italian after Abu Dhabi.
Alfa Romeo boss Frederic Vasseur is tipped as the favourite to replace Binotto; however, Ferrari deny that any such thing isn't going to happen.