Formula 1 legend Martin Brundle has found himself in hot water with racing enthusiasts following a rather abrupt and distracting exchange during the Singapore Grand Prix.
Brundle, known for his amiable demeanor, encountered criticism for his pit-stop chat on the grid with Australian sensation Oscar Piastri.
The incident transpired when Piastri, the McLaren star, was explaining the areas he needed to improve upon following the qualifying rounds.
"Oscar, bad luck in qualifying, you've got some work to do in the race," Brundle began, referring to the Australian's poor qualifying.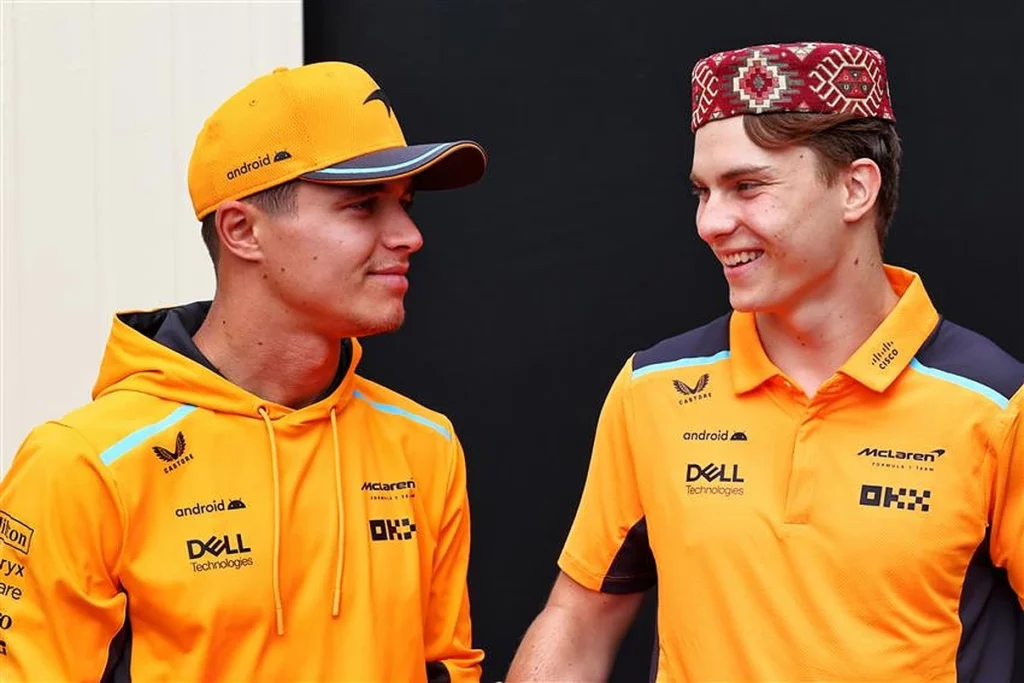 Want to work in Formula 1? Browse the latest F1 job vacancies
In response, Piastri started to reply, "Yeah, we'll try our best and see if we can…"
Brundle, however, appeared distracted mid-reply, diverting his attention away from Piastri's comments.
Before Piastri could elaborate further on his response, Brundle shifted his attention, exclaiming, "Esteban, Esteban… happy birthday."
While Brundle attempted to return to the initial subject matter of Piastri's interview, the interruption was quickly picked up by social media.
Article continues below
"Oscar Piastri getting blanked by Martin Brundle and then just walking off," one user said, while another joked "OMG, Martin Brundle just ended Oscar Piastri's career!"
"Walking away at that point was a very smart move for Piastri. SO disrespectful from Brundle. He doesn't deserve Piastri's time if he's going to behave like that," a fan stated.
READ: Red Bull worried about Ferrari and 'specialist' Charles Leclerc
"Actually quite rude to Piastri," a second user added.
Despite the pre-race snub, Piastri went on to have an impressive outing, moving from the lower half of the grid through to P7 by the chequered flag.
The Australian's outing gave McLaren a double points finish, with Lando Norris scooping P2, holding off Mercedes but failing to get past the impressively defensive Carlos Sainz.